Stabilized Conversion Efficiency and Dye-Sensitized Solar Cells from
Beta

vulgaris

Pigment

1

Centro de Física Aplicada y Tecnología Avanzada, Universidad Nacional Autónoma de México (National Autonomous University of Mexico), Campus Juriquilla, Boulevard Juriquilla No. 3001, Juriquilla, Qro. C.P. 76230, Mexico

2

Centro de Investigación y de Estudios Avanzados del IPN, Unidad Querétaro, Apartado Postal 1-798, Querétaro, Querétaro C.P. 76001, Mexico

*

Authors to whom correspondence should be addressed.

Received: 9 November 2012 / Revised: 11 January 2013 / Accepted: 17 January 2013 / Published: 18 February 2013
Abstract
Dye-Sensitized Solar Cells (DSSCs), based on TiO
2
and assembled using a dye from
Beta vulgaris
extract (BVE) with Tetraethylorthosilicate (TEOS), are reported. The dye BVE/TEOS increased its UV resistance, rendering an increase in the cell lifetime; the performance of these solar cells was compared to those prepared with BVE without TEOS. The efficiency η for the solar energy conversion was, for BVE and BVE/TEOS, of 0.89% ± 0.006% and 0.68% ± 0.006% with a current density Jsc of 2.71 ± 0.003 mA/cm
2
and 2.08 ± 0.003 mA/cm
2
, respectively, using in both cases an irradiation of 100 mW/cm
2
at 25 °C. The efficiency of the BVE solar cell dropped from 0.9 ± 0.006 to 0.85 ± 0.006 after 72 h of operation, whereas for the BVE/TEOS, the efficiency remained practically constant in the same period of time.
View Full-Text
►

▼

Figures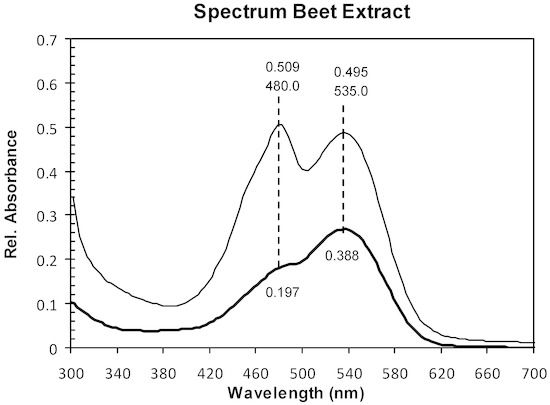 Figure 1

Share & Cite This Article
MDPI and ACS Style
Hernández-Martínez, A.R.; Estévez, M.; Vargas, S.; Rodríguez, R. Stabilized Conversion Efficiency and Dye-Sensitized Solar Cells from Beta vulgaris Pigment. Int. J. Mol. Sci. 2013, 14, 4081-4093.
Related Articles
Comments
[Return to top]