Paradoxical Patterns of Sinusoidal Obstruction Syndrome-Like Liver Injury in Aged Female CD-1 Mice Triggered by Cannabidiol-Rich Cannabis Extract and Acetaminophen Co-Administration
1
Department of Environmental and Occupational Health, University of Arkansas for Medical Sciences, Little Rock, AR 72205, USA
2
Department of Pharmacology and Toxicology, University of Arkansas for Medical Sciences, Little Rock, AR 72205, USA
3
Center for Dietary Supplements Research, University of Arkansas for Medical Sciences, Little Rock, AR 72205, USA
4
Department of Pathology, University of Arkansas for Medical Sciences, Little Rock, AR 72205, USA
5
Department of Pediatrics, University of Arkansas for Medical Sciences, Little Rock, AR 72205, USA
6
Department of Biostatistics, University of Arkansas for Medical Sciences, Little Rock, AR 72205, USA
7
National Center for Natural Products Research, University of Mississippi, University, MS 38677, USA
8
ElSohly Laboratories, Inc. (ELI), Oxford, MS 38677, USA
9
Department of Pharmaceutics and Drug Delivery, School of Pharmacy, University of Mississippi, University, MS 38677, USA
10
Department of Pharmaceutical Sciences, University of Arkansas for Medical Sciences, Little Rock, AR 72205, USA
*
Author to whom correspondence should be addressed.
†
These authors contributed equally to this work.
Received: 21 May 2019 / Revised: 6 June 2019 / Accepted: 13 June 2019 / Published: 17 June 2019
Abstract
The goal of this study was to investigate the potential for a cannabidiol-rich cannabis extract (CRCE) to interact with the most common over-the-counter drug and the major known cause of drug-induced liver injury–acetaminophen (APAP)–in aged female CD-1 mice. Gavaging mice with 116 mg/kg of cannabidiol (CBD) [mouse equivalent dose (MED) of 10 mg/kg of CBD] in CRCE delivered with sesame oil for three consecutive days followed by intraperitoneally (i.p.) acetaminophen (APAP) administration (400 mg/kg) on day 4 resulted in overt toxicity with 37.5% mortality. No mortality was observed in mice treated with 290 mg/kg of CBD+APAP (MED of 25 mg/kg of CBD) or APAP alone. Following CRCE/APAP co-administration, microscopic examination revealed a sinusoidal obstruction syndrome-like liver injury–the severity of which correlated with the degree of alterations in physiological and clinical biochemistry end points. Mechanistically, glutathione depletion and oxidative stress were observed between the APAP-only and co-administration groups, but co-administration resulted in much greater activation of c-Jun N-terminal kinase (JNK). Strikingly, these effects were not observed in mice gavaged with 290 mg/kg CBD in CRCE followed by APAP administration. These findings highlight the potential for CBD/drug interactions, and reveal an interesting paradoxical effect of CBD/APAP-induced hepatotoxicity.
View Full-Text
►

▼

Figures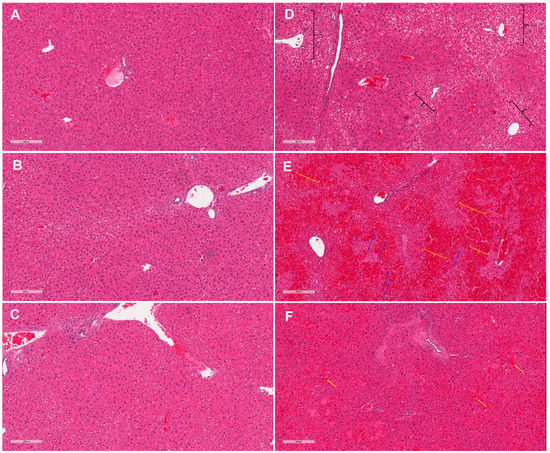 Figure 1
This is an open access article distributed under the
Creative Commons Attribution License
which permits unrestricted use, distribution, and reproduction in any medium, provided the original work is properly cited (CC BY 4.0).

Share & Cite This Article
MDPI and ACS Style
Ewing, L.E.; McGill, M.R.; Yee, E.U.; Quick, C.M.; Skinner, C.M.; Kennon-McGill, S.; Clemens, M.; Vazquez, J.H.; McCullough, S.S.; Williams, D.K.; Kutanzi, K.R.; Walker, L.A.; ElSohly, M.A.; James, L.P.; Gurley, B.J.; Koturbash, I. Paradoxical Patterns of Sinusoidal Obstruction Syndrome-Like Liver Injury in Aged Female CD-1 Mice Triggered by Cannabidiol-Rich Cannabis Extract and Acetaminophen Co-Administration. Molecules 2019, 24, 2256.
Note that from the first issue of 2016, MDPI journals use article numbers instead of page numbers. See further details here.
Related Articles
Comments
[Return to top]