Structural Features of Heparan Sulfate from Multiple Osteochondromas and Chondrosarcomas
1
Istituto di Ricerche Chimiche e Biochimiche G. Ronzoni, V. G. Colombo 81, 20133 Milan, Italy
2
IRCCS—Istituto Ortopedico Rizzoli, V. di Barbiano 1/10, 40136 Bologna, Italy
3
Department of Medical Genetics and Rare Orthopaedic Diseases—IRCCS, Istituto Ortopedico Rizzoli, V. di Barbiano 1/10, 40136 Bologna, Italy
4
Department of Medical Genetics and Rare Orthopaedic Diseases & CLIBI Laboratory—IRCCS, Istituto Ortopedico Rizzoli, V. di Barbiano 1/10, 40136 Bologna, Italy
*
Authors to whom correspondence should be addressed.
Received: 29 October 2018 / Revised: 23 November 2018 / Accepted: 6 December 2018 / Published: 11 December 2018
Abstract
Multiple osteochondromas (MO) is a hereditary disorder associated with benign cartilaginous tumors, known to be characterized by absence or highly reduced amount of heparan sulfate (HS) in the extracellular matrix of growth plate cartilage, which alters proper signaling networks leading to improper bone growth. Although recent studies demonstrated accumulation of HS in the cytoplasm of MO chondrocytes, nothing is known on the structural alterations which prevent HS from undergoing its physiologic pathway. In this work, osteochondroma (OC), peripheral chondrosarcoma, and healthy cartilaginous human samples were processed following a procedure previously set up to structurally characterize and compare HS from pathologic and physiologic conditions, and to examine the phenotypic differences that arise in the presence of either exostosin 1 or 2 (
EXT1
or
EXT2
) mutations. Our data suggest that HS chains from OCs are prevalently below 10 kDa and slightly more sulfated than healthy ones, whereas HS chains from peripheral chondrosarcomas (PCSs) are mostly higher than 10 kDa and remarkably more sulfated than all the other samples. Although deeper investigation is still necessary, the approach here applied pointed out, for the first time, structural differences among OC, PCS, and healthy HS chains extracted from human cartilaginous excisions, and could help in understanding how the structural features of HS are modulated in the presence of pathological situations also involving different tissues.
View Full-Text
►

▼

Figures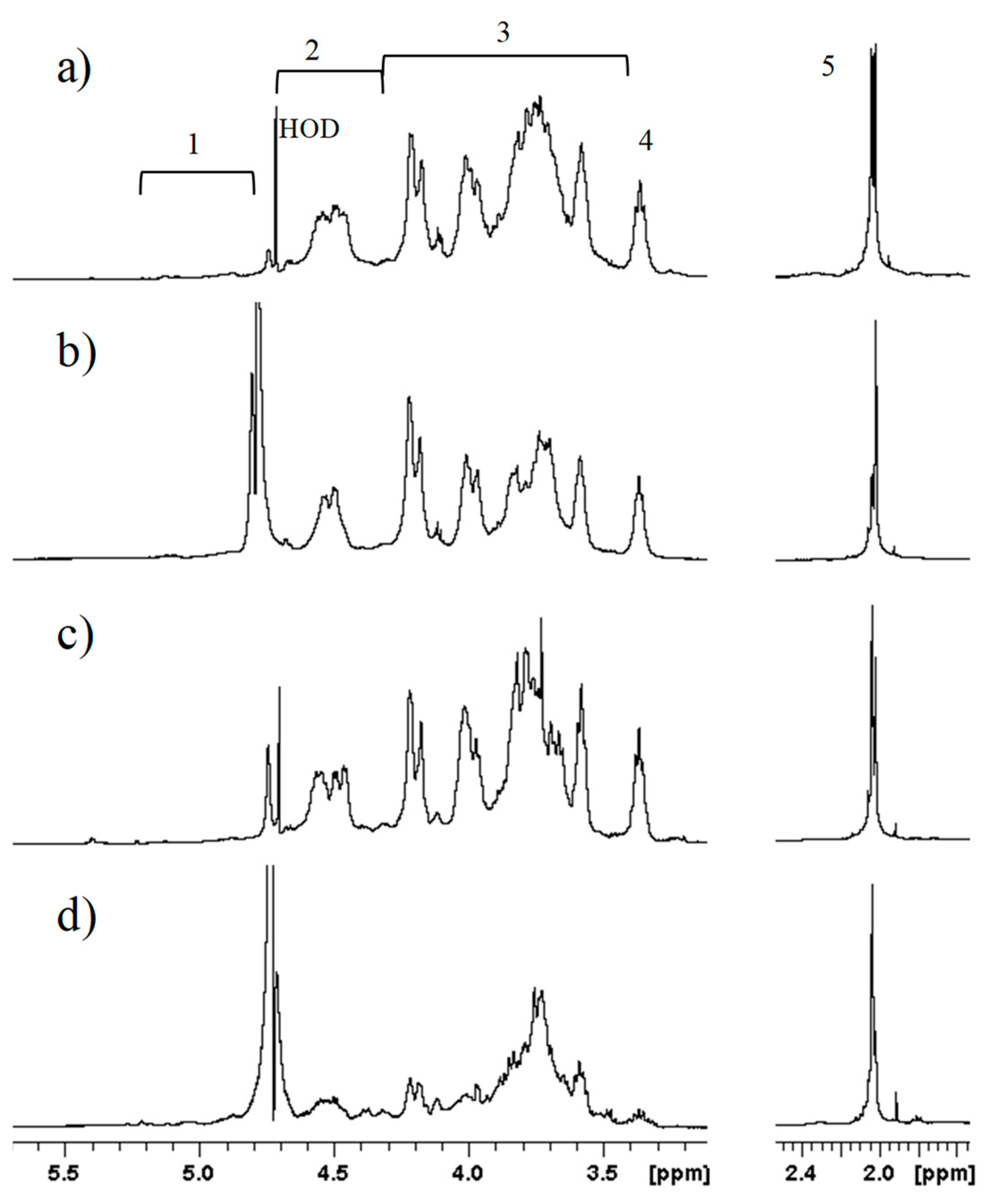 Figure 1
This is an open access article distributed under the
Creative Commons Attribution License
which permits unrestricted use, distribution, and reproduction in any medium, provided the original work is properly cited (CC BY 4.0).

Share & Cite This Article
MDPI and ACS Style
Veraldi, N.; Parra, A.; Urso, E.; Cosentino, C.; Locatelli, M.; Corsini, S.; Pedrini, E.; Naggi, A.; Bisio, A.; Sangiorgi, L. Structural Features of Heparan Sulfate from Multiple Osteochondromas and Chondrosarcomas. Molecules 2018, 23, 3277.
Note that from the first issue of 2016, MDPI journals use article numbers instead of page numbers. See further details here.
Related Articles
Comments
[Return to top]