BRAF and MLH1 Analysis Algorithm for the Evaluation of Lynch Syndrome Risk in Colorectal Carcinoma Patients: Evidence-Based Data from the Analysis of 100 Consecutive Cases
Cited by 1
| Viewed by 1375
Abstract
Several causes may lead to CRC, either extrinsic (sporadic forms) or genetic (hereditary forms), such as Lynch syndrome (LS). Most sporadic deficient mismatch repair (dMMR) CRC cases are characterized by the methylation of the
MLH1
promoter gene and/or
BRAF
gene mutations. Usually, the
[...] Read more.
Several causes may lead to CRC, either extrinsic (sporadic forms) or genetic (hereditary forms), such as Lynch syndrome (LS). Most sporadic deficient mismatch repair (dMMR) CRC cases are characterized by the methylation of the
MLH1
promoter gene and/or
BRAF
gene mutations. Usually, the first test performed is the mismatch repair deficiency analysis. If a tumor shows a dMMR,
BRAF
mutations and then the
MLH1
promoter methylation status have to be assessed, according to the ACG/ASCO screening algorithm. In this study, 100 consecutive formalin-fixed and paraffin-embedded samples of dMMR CRC were analyzed for both
BRAF
mutations and
MLH1
promoter methylation. A total of 47 (47%) samples were
BRAF
p.V600E mutated, while
MLH1
promoter methylation was found in 77 cases (77.0%). The pipeline "BRAF-followed-by-MLH1-analysis" led to a total of 153 tests, while the sequence "MLH1-followed-by-BRAF-analysis" resulted in a total of 123 tests. This study highlights the importance of performing
MLH1
analysis in LS screening of
BRAF
-WT specimens before addressing patients to genetic counseling. We show that
MLH1
analysis performs better as a first-line test in the screening of patients with LS risk than first-line
BRAF
analysis. Our data indicate that analyzing
MLH1
methylation as a first-line test is more cost-effective.
Full article
►

▼

Show Figures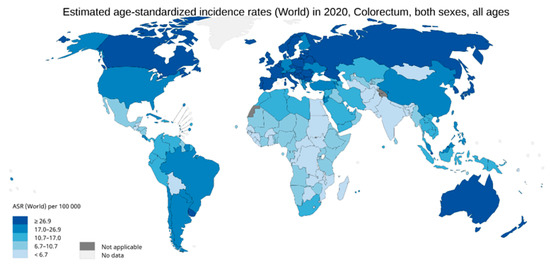 Figure 1