Conferences
Upcoming MDPI Conferences (0)
No conferences found for the selection.
Current Oncology announces selected third-party conferences. In case you would like to announce your own event on the Current Oncology website, please fill out the following form to apply for the announcement of a conference or other academic event (seminar, workshop).
Upcoming Partner Conferences (2)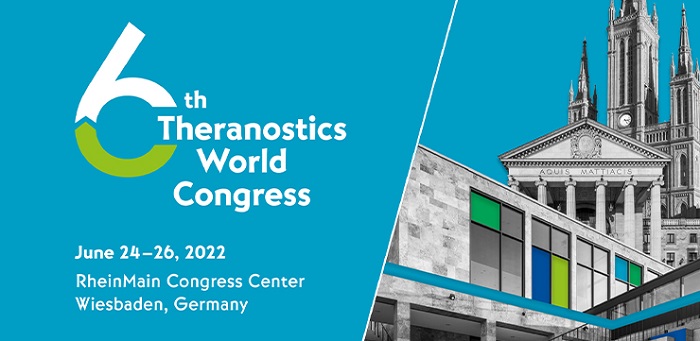 24–26 June 2022
The 6th Theranostics World Congress (TWC)
Wiesbaden, Germany
Dear colleagues, partners, friends,
The 6th Theranostics World Congress (TWC) will take place from 24 to 26 June 2022, with the opportunity to attend both physically and virtually. In 2011, Dr. Richard P. Baum and Dr. Frank Rösch founded the first Theranostics World Congress (TWC) in the field of nuclear medicine covering the topics Gallium-68 and peptide receptor radionuclide therapy—theranostics—on the way to personalized medicine. Since then, the TWC has developed as the most important forum for mutual exchange in the field of nuclear medicine. This conference will offer a 360° view of the exciting new developments in the field of theranostics and radiomolecular precision medicine (RPM).
We look forward to welcoming you in June.
Dr. Richard P. Baum, Dr. Frank Rösch, Dr. Vasko Kramer, and Dr. Horacio Amaral More
Information about the congress can be found on the following website: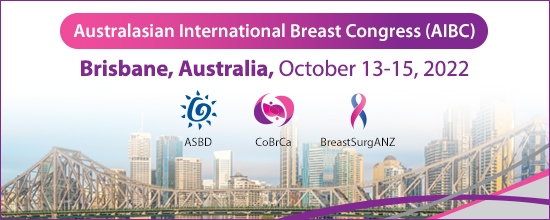 13–15 October 2022
Australasian International Breast Congress
Brisbane, Australia
The Australian International Breast Congress is a comprehensive joint congress of the Australasian Society for Breast Disease (ASBD), 6th World Congress on Controversies in Breast Cancer (CoBrCa) and Breast Surgeons of Australia and New Zealand (BreastSurgANZ) and will take place in Brisbane, Australia, October 13-15, 2022. The congress will directly address key issues facing clinicians in their daily practice, including medical oncology, surgery, radiation oncology, breast imaging, pathology, reconstruction, allied health and survivorship issues. The collaboration will create a multi-faceted congress of interest to all involved in the treatment of breast disease and will have a broad national and international faculty. Through a format of debates, lectures and panel discussions, the congress will provide a forum to effectively address unresolved clinical and therapeutic problems. There will also be a series of workshops and education sessions preceding and during the meeting to address the educational needs of the audience.
As the main congress in the field of breast diseases in the Asia-Pacific region in 2022, it is one that should not be missed!