Conferences
Upcoming MDPI Conferences (1)

1–15 October 2022
The 3rd International Electronic Conference on Brain Sciences (IECBS2022)
Online
It is a pleasure to announce the 3rd International Electronic Conference on Brain Sciences (IECBS2022)—Exploring New Discoveries and New Directions in Neuroscience. The conference has been organized by the MDPI open-access journal Brain Sciences (Impact Factor 3.394) and will be held online from 1 to 15 October 2022.
The conference will provide an opportunity to share new ideas, technologies, and innovations in the broad area of neuroscience with the global community of scientists in this field of brain sciences.
The field of neuroscience is one of the most important frontiers in biomedical studies, as many of the details that control brain function are still not well understood. This makes the study of the nervous system very exciting and fast moving.
Therefore, we invite you to join us with your work and be part of this exciting experience.
The topics of the conference include:
Behavioral neuroscience;
Molecular and cellular neuroscience;
Developmental neuroscience;
Neuropsychology;
Systems neuroscience;
Sensory and motor neuroscience;
Computational neuroscience and neuroinformatics;
Neurorehabilitation;
Neurotechnology and neuroimaging.
For the IECBS2022, participation and attendance are FREE of charge. Hopefully, this means it will be an inclusive and sustainable conference due to the lack of taxes, travel costs, or other related expenditures. All you need is a computer and access to the Internet. This online event will bring together researchers from all over the world.
We warmly invite our colleagues from across the world to actively take part in this important and inspiring event by presenting their latest work.
Event Awards
To acknowledge the support of the conference's esteemed authors and recognize their outstanding scientific accomplishments, we are pleased to launch the Best Paper Award, Best Poster Award, and Best Speaker Award.
The winners will receive the following:
300 CHF (Swiss Francs);
A certificate;
The opportunity to publish a paper in Brain Sciences with a voucher of 1000 CHF before 1 June 2023.
For more information on IECBS2022, please visit the conference website (https://sciforum.net/event/IECBS2022) or contact us by email ([email protected]).
Brain Sciences announces selected third-party conferences. In case you would like to announce your own event on the Brain Sciences website, please fill out the following form to apply for the announcement of a conference or other academic event (seminar, workshop).
Upcoming Partner Conferences (3)
4–8 July 2022
INRC 2022
Valencia, Spain
The International Narcotics Research Conference (INRC) is an international forum for preclinical and clinical researchers to strengthen our knowledge of opioid pharmacology and function. Our society provides the opportunity to share cutting-edge and pioneering advancements related to all disciplines of opioid research. The INRC meetings are a platform for the design of evidence-based guidance for constructive use of opioids for pain management and understanding of opioid misuse and abuse.
There are exciting scientific and social programs that bring together basic and clinical researchers from all around the world working in the field of opioids, narcotics, pain, and addiction. The program includes 3 plenary lectures: Robert W. Gereau IV (Washington University St. Louis), Brigitte Kieffer (University of Strasbourg-INSERM), and Christopher J. Evans (University of California Los Angeles), focusing on opioid signaling in pain and mental health and disease.
Additionally, the program will include nine symposia covering a broader spectrum of topics and offering the opportunity for contributions by junior researchers. We also look forward to the presentations by the 2020, 2021, and 2022 Young Investigator and 2020 Founder's Lecture Awardees.
However, we feel responsible for the health of the attendees, speakers, and their families, and thus, to ensure that everyone's needs are met, this meeting will follow a hybrid format, with two types of registration available: "in person" and "virtual".
The virtual option gives the opportunity to follow the symposia, plenaries, Young Investigator Awards, and Founder's lectures via live streaming or on demand. Moreover, virtual attendees will also have the opportunity to ask questions to the speakers during the discussion time.
We also welcome submissions to our special issue in collaboration with Brain Science Journal at https://www.mdpi.com/journal/brainsci/special_issues/opioid_INRC
https://www.inrc2022congress.com/modules.php?name=webstructure&idwebstructure=1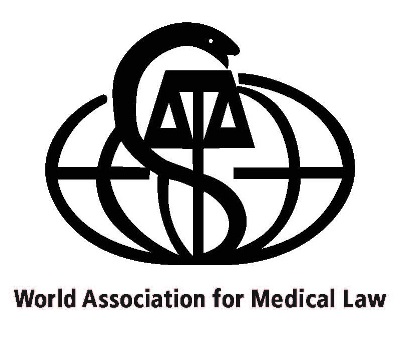 1–3 August 2022
26th World Congress for Medical Law (WCML)
Gold Coast, QLD, Australia
Hosted by the World Association for Medical Law (WAML)
Congress Themes
Impact of COVID on Legal Medicine
Medicine and Technology
Concussion and Traumatic Brain Injury
The Destination
The Gold Coast is a major tourist destination for Australia in August. Registrants are encouraged to book accommodation as early as possible to avoid disappointment, especially if planning to stay at the conference hotel. There are other accommodation options nearby, but these too will fill rapidly, so book early!
Australasian College of Legal Medicine (ACLM) Satellite Meeting
Following the WCML in Queensland, ACLM is organising a satellite meeting in Sydney, New South Wales, on August 6th. We encourage all to combine attendance at both events by booking a tour package as listed below.
Tour Packages
The Donna Barlow Travel agency is arranging exciting tours, with options to visit Australia's most iconic destinations both pre- and post-WCML. Most tours include time in Sydney to attend the ACLM Satellite Meeting and visit iconic Sydney sights, such as the Harbour Bridge and Opera House.
How to Book
Please use the relevant links below and follow the instructions.
➢ Register for WCML (1-3 August, Gold Coast): http://wafml.memberlodge.org/event-2746302/Registration
➢ Submit an abstract for WCML: https://app.oxfordabstracts.com/login?redirect=/stages/1415/submissions/new
➢ Book WCML Gold Coast Accommodation: www.qthotelsandresorts.com.au
QT Gold Coast Hotel will be the Lodging and Congress Venue and is offering a reduced bed and breakfast group rate. Reserve your room at. Choose Book and enter Promo Code WAML22.
➢ Register for ACLM Satellite Meeting (6 August, Sydney): https://legalmedicine.com.au/aclm-2022-asm/
➢
Book Tour Packages
: View the tour package brochures via the links below.
o Pre-WCML tour: 26–31 July 2022—5 Nights—ROCK & REEF TOUR
o Pre-WCML tour: 28–31 July 2022—3 Nights—HAMILTON or HAYMAN or DAYDREAM ISLAND
o Post-WCML tour: 4–8 August 2022—4 Nights—SYDNEY TOUR
o Post-WCML tour: 4–13 August 2022—9 Nights—SYDNEY + ROCK & REEF TOUR
Reserve here: https://form.jotform.com/Dbt_donna/wamlaclm-conference-pre--post-trave Contact Donna Barlow Travel via email at [email protected] for assistance with tours.
For assistance, please email WAML: [email protected]
Visit our website: www.wafml.memberlodge.org/26th-World-Congress-for-Medical-Law-Gold-Coast-Australia
Roy G. Beran, AM, MBBS, MD, FRACP, FACLM
2022 WCML Program Chair

5–9 November 2022
Psychedelic Medicine—Israel 2023
Tel Aviv, Israel
A palpable atmosphere of excitement and innovation pervades the field of psychedelic medicine as more and more clinical and preclinical researchers take up the challenge in addition to the nascent psychedelic drug development industry growing by leaps and bounds. Most remarkably, therapeutic developments are bringing together psychotherapy and psychopharmacology even as the debate intensifies as to whether the perceptual effects of psychedelics are necessary for their therapeutic action.
The potential impact of psychedelics is not limited to psychiatry. Fields such as neurology, palliative care, addiction, and pain medicine are among the potential beneficiaries, along with inflammatory and possibly autoimmune disorders. Anecdotal and uncontrolled reports of efficacy still outnumber randomized controlled trials, but the gap is narrowing as state-of-the-art studies are published in the most influential journals. What is remarkable is that the field enjoys an unbounded supply of mostly untapped and unstudied entheogens, many of which have a long history as folk treatments, some almost since the dawn of time.
These exciting times for psychedelic medicine warrant a unique international conference. Psychedelic Medicine—Israel 2023 will provide a truly interdisciplinary international forum for exchanging ideas, unveiling innovations, and training in the basics of psychedelic-assisted psychotherapy. The conference will encompass basic, translational, and clinical research. A richly varied program will include plenary lectures, thematic symposia, poster sessions, workshops, and informal salons for discussion and interaction. The participation of students and trainees will be encouraged via Young Investigator Stipends that will be open for worldwide application. The participation of the highly innovative psychedelic drug development sector is fostered and encouraged. We look forward to the support of the industry to allow the conference to attain its scientific and educational goals.