Effect of the Addition of Molybdenum on the Structure and Corrosion Resistance of Zinc–Iron Plating
1
Department of Chemical Systems Engineering, Graduate School of Engineering, Nagoya University, Furo-cho, Chikusa-ku, Nagoya 464-8603, Japan
2
Green Mobility Research Institute, Institutes of Innovation for Future Society, Nagoya University, Furo-cho, Chikusa-ku, Nagoya 464-8603, Japan
3
Institute of Materials and Systems for Sustainability, Nagoya University, Furo-cho, Chikusa-ku, Nagoya 464-8603, Japan
*
Author to whom correspondence should be addressed.
Academic Editors: Kwang Ho Kim and Qimin Wang
Received: 24 November 2017 / Revised: 11 December 2017 / Accepted: 14 December 2017 / Published: 16 December 2017
Abstract
Zn–Ni plating is indispensable in various industries because of its high corrosion resistance. However, Ni has been reported to trigger allergies; thus, an alternative Ni-free plating is desired. Zn–Fe plating is considered to be a promising candidate, albeit its corrosion resistance still needs to be improved. The corrosion resistance of Zn–Fe plating is expected to increase by the addition of Mo as the third alloying element as it is more noble than Zn and Fe. In this study, Zn–Fe–Mo plating with a corrosion resistance nearly equivalent to that of the Zn–Ni plating was fabricated. Zn–Fe–Mo plating was electrically deposited from continuously-agitated plating baths prepared by mixing ZnSO
4
, FeSO
4
, Na
2
MoO
4
, Na
3
C
6
H
5
O
7
, and Na
2
SO
4
using Fe or Ni plates as the substrate. The surface morphology, composition, crystal phase, and electronic state of Mo of the platings were investigated by scanning electron microscopy equipped with energy-dispersive spectroscopy (SEM-EDS), X-ray diffraction (XRD), and X-ray photoelectron spectroscopy (XPS). The anti-corrosion performance was evaluated by Tafel extrapolation method. Formation of plating comprising a Mo containing alloy phase was found to be crucial for improving corrosion resistance. The Zn–Fe–Mo plating demonstrates promise for replacing anti-corrosion Zn–Ni platings.
View Full-Text
►

▼

Figures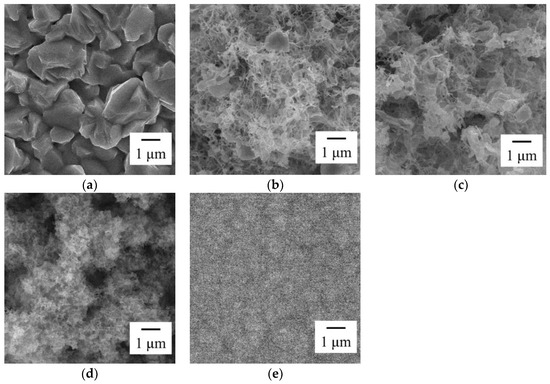 Figure 1
This is an open access article distributed under the
Creative Commons Attribution License
which permits unrestricted use, distribution, and reproduction in any medium, provided the original work is properly cited (CC BY 4.0).

Share & Cite This Article
MDPI and ACS Style
Kosugi, D.; Hagio, T.; Kamimoto, Y.; Ichino, R. Effect of the Addition of Molybdenum on the Structure and Corrosion Resistance of Zinc–Iron Plating. Coatings 2017, 7, 235.
Note that from the first issue of 2016, MDPI journals use article numbers instead of page numbers. See further details here.
Related Articles
Comments
[Return to top]