The Effect of Microporous Polymeric Support Modification on Surface and Gas Transport Properties of Supported Ionic Liquid Membranes
1
Nizhny Novgorod State Technical University n.a. R.E. Alekseev, 24 Minina str., Nizhny Novgorod 603950, Russia
2
Kazan National Research Technological University, 68 Karl Marks str, Kazan 420015, Russia
3
Kazan Federal University, 18 Kremlyovskaya St., Kazan 420008, Russia
4
Institute for Problems in Mechanical Engineering, Russian Academy of Sciences, 85 Belinskogo str., Nizhny Novgorod 603024, Russia
5
LAQV, REQUIMTE, Departamento de Química, Faculdade de Ciências e Tecnologia, Universidade Nova de Lisboa, 2829-516 Caparica, Portugal
*
Author to whom correspondence should be addressed.
Academic Editors: Alberto Figoli and Alexey Volkov
Received: 30 October 2015 / Revised: 25 December 2015 / Accepted: 25 December 2015 / Published: 30 December 2015
Abstract
Microporous polymers based on anionic macroinitiator and toluene 2,4-diisocyanate were used as a support for 1-butyl-3-methylimidazolium hexafluorophosphate ([bmim][PF
6
]) and 1-ethyl-3-methylimidazolium bis(trifluoromethylsulfonyl)imide ([emim][Tf
2
N]) immobilization. The polymeric support was modified by using silica particles associated in oligomeric media, and the influence of the modifier used on the polymeric structure was studied. The supported ionic liquid membranes (SILMs) were tested for He, N
2
, NH
3
, H
2
S, and CO
2
gas separation and ideal selectivities were calculated. The high values of ideal selectivity for ammonia-based systems with permanent gases were observed on polymer matrixes immobilized with [bmim][PF
6
] and [emim][Tf
2
N]. The modification of SILMs by nanosize silica particles leads to an increase of NH
3
separation relatively to CO
2
or H
2
S.
View Full-Text
►

▼

Figures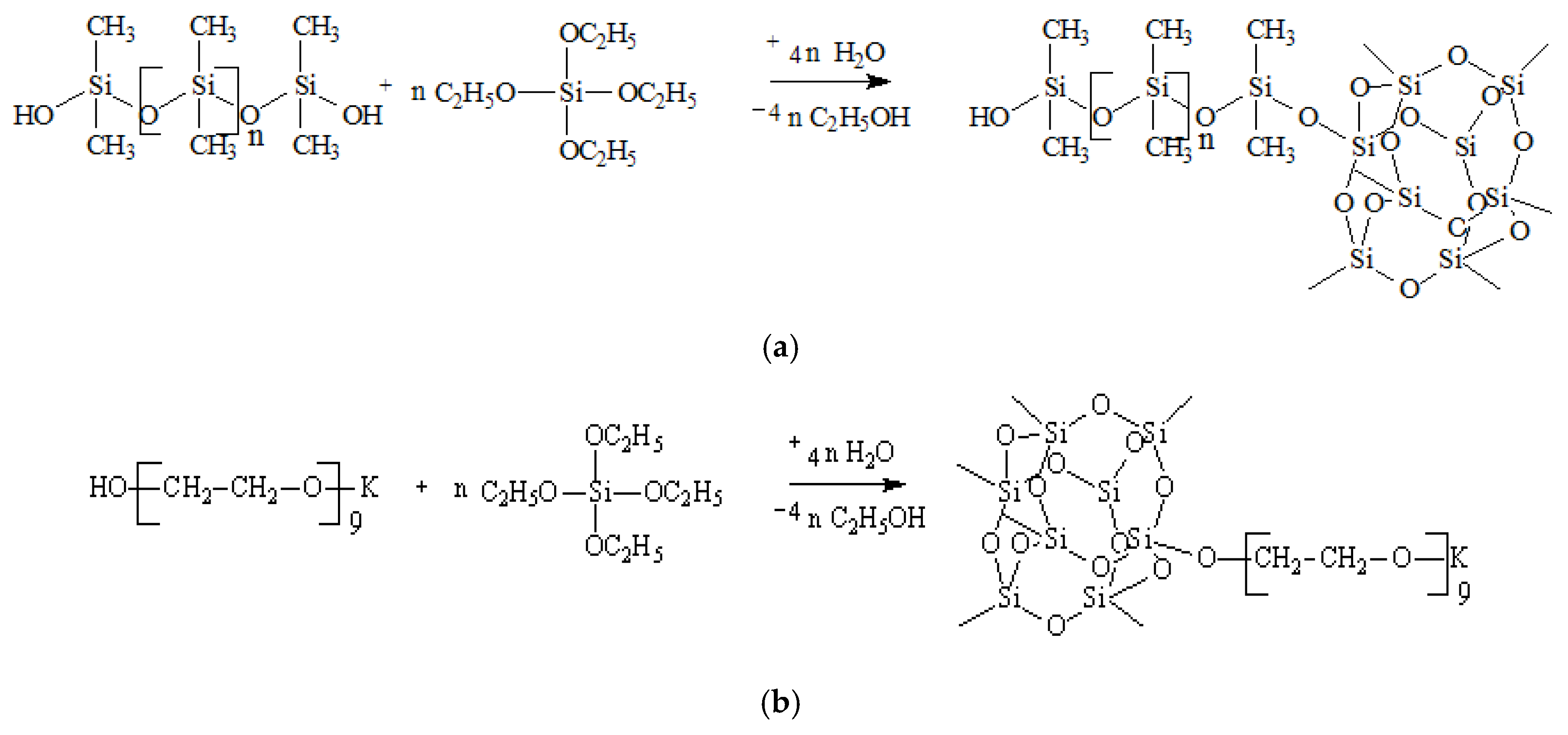 Figure 1
This is an open access article distributed under the
Creative Commons Attribution License
which permits unrestricted use, distribution, and reproduction in any medium, provided the original work is properly cited (CC BY 4.0).

Share & Cite This Article
MDPI and ACS Style
Akhmetshina, A.A.; Davletbaeva, I.M.; Grebenschikova, E.S.; Sazanova, T.S.; Petukhov, A.N.; Atlaskin, A.A.; Razov, E.N.; Zaripov, I.I.; Martins, C.F.; Neves, L.A.; Vorotyntsev, I.V. The Effect of Microporous Polymeric Support Modification on Surface and Gas Transport Properties of Supported Ionic Liquid Membranes. Membranes 2016, 6, 4.
Note that from the first issue of 2016, MDPI journals use article numbers instead of page numbers. See further details here.
Related Articles
Comments
[Return to top]