Oxyfluoride Chemistry of Layered Perovskite Compounds
1
International Center for Young Scientists (ICYS), International Center for Materials Nanoarchitechtonics (WPI-MANA), National Institute for Materials Science (NIMS)/Namiki 1-1, Tsukuba, Ibaraki 305-0044, Japan
2
Superconducting Properties Unit, NIMS/Namiki 1-1, Tsukuba, Ibaraki 305-0044, Japan
3
JST (Japan Science and Technol- ogy Agency), Transformative Research-Project on Iron Pnictides (TRIP)/Namiki 1-1, Tsukuba, Ibaraki 305-0044, Japan
*
Author to whom correspondence should be addressed.
Received: 14 February 2012 / Revised: 22 February 2012 / Accepted: 28 February 2012 / Published: 6 March 2012
Abstract
In this paper, we review recent progress and new challenges in the area of oxyfluoride perovskite, especially layered systems including Ruddlesden-Popper (RP), Dion-Jacobson (DJ) and Aurivillius (AV) type perovskite families. It is difficult to synthesize oxyfluoride perovskite using a conventional solid-state reaction because of the high chemical stability of the simple fluoride starting materials. Nevertheless, persistent efforts made by solid-state chemists have led to a major breakthrough in stabilizing such a mixed anion system. In particular, it is known that layered perovskite compounds exhibit a rich variety of O/F site occupation according to the synthesis used. We also present the synthetic strategies to further extend RP type perovskite compounds, with particular reference to newly synthesized oxyfluorides, Sr
2
CoO
3
F and Sr
3
Fe
2
O
5+

x
F
2
−
x
(
x
~ 0.44).
View Full-Text
►

▼

Figures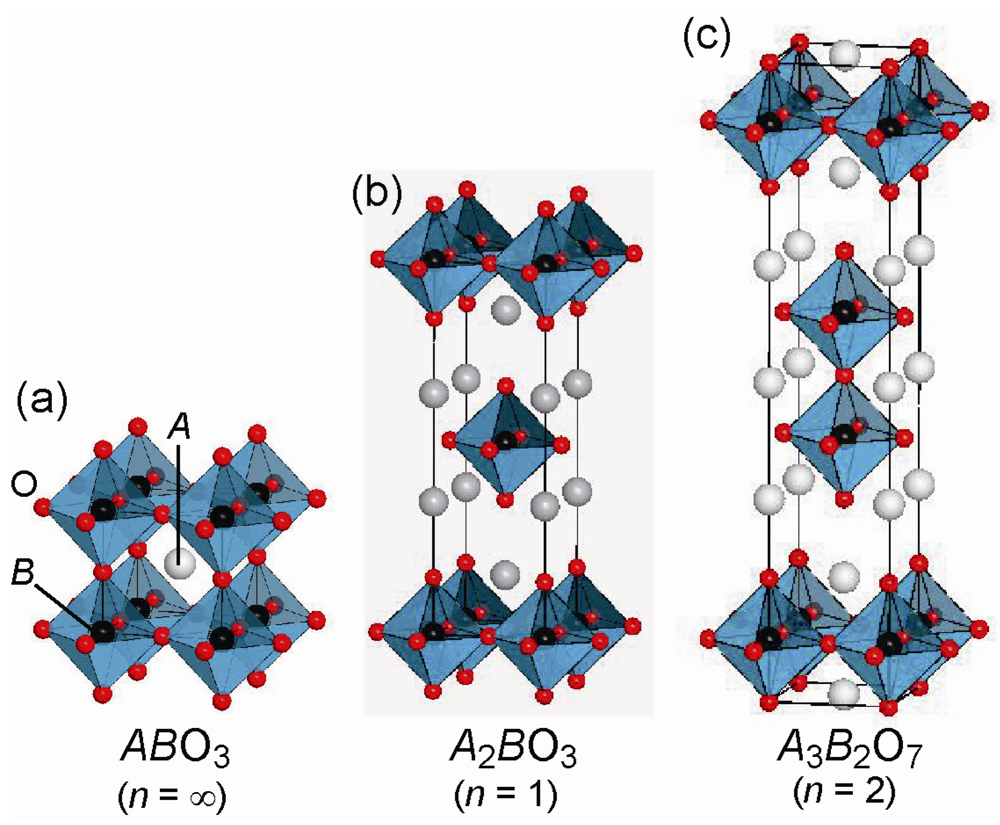 Figure 1

Share & Cite This Article
MDPI and ACS Style
Tsujimoto, Y.; Yamaura, K.; Takayama-Muromachi, E. Oxyfluoride Chemistry of Layered Perovskite Compounds. Appl. Sci. 2012, 2, 206-219.
Related Articles
Comments
[Return to top]