Comprehensive Resource Utilization of Waste Using the Black Soldier Fly (
Hermetia illucens

(L.)) (Diptera: Stratiomyidae)

1

Ecology and Biological Engineering, School of Environmental Wuhan Institute of Technology, Wuhan 430073, China

2

Research Center for Environmental Ecology and Engineering, School of Environmental Ecology and Biological Engineering, Wuhan Institute of Technology, Wuhan 430073, China

3

Key Laboratory of Green Chemical Process of Ministry of Education, Wuhan Institute of Technology, Wuhan 430073, China

4

Key Laboratory of Novel Reactor and Green Chemical Technology of Hubei Province, Wuhan Institute of Technology, Wuhan 430073, China

*

Authors to whom correspondence should be addressed.

Received: 5 April 2019 / Revised: 6 June 2019 / Accepted: 7 June 2019 / Published: 13 June 2019
Simple Summary
The black soldier fly Hermetia illucens (L.) (Diptera: Stratiomydiae) is an important resource and environmental protection insect with a large biomass, a high food conversion efficiency, and a high reproductive rate. H. illucens can be applied in environmental ecology and as an effective treatment for organic waste. Due to its broad feeding range, many types of organic waste (such as kitchen waste, livestock excrement, deteriorated fruits and vegetables, crop waste, and food-processing waste) can be converted into proteins, lipids, peptides, amino acids, chitin, vitamins, and polypides. The proteins and amino acids have been used to produce aquaculture feed and feedstuffs with high digestibility. In addition, the grease from H. illucens digestion has been successfully used as a raw material for biodiesel with good performance. Furthermore, the antimicrobial peptides and chitin extracted from H. illucens have high medicinal value. For the full development and utilization of this resource, studies of the biological characteristics of the H. illucens, its resource utilization of proteins and grease, and its environmental applications are crucial.
The black soldier fly,
Hermetia illucens
(L.) (Diptera: Stratiomyidae), is a saprophytic insect that can digest organic wastes, such as animal manure, plant residues, and food and agricultural wastes. In the degradation process, organic wastes are converted into protein, grease, and polypeptides, which can be applied in medicine, the refining of chemicals, and the manufacturing of feedstuffs. After their conversion by the
H. illucens
, organic wastes not only become useful but also environmentally friendly. To date, the
H. illucens
has been widely used to treat food waste and to render manure harmless. The protein and grease obtained via this insect have been successfully used to produce livestock feed and biodiesel. In this article, the biological characteristics, resource utilization of protein and grease, and environmental functions of the
H. illucens
are summarized. This article provides a theoretical basis for investigating potential applications of the
H. illucens
.
View Full-Text
►

▼

Show Figures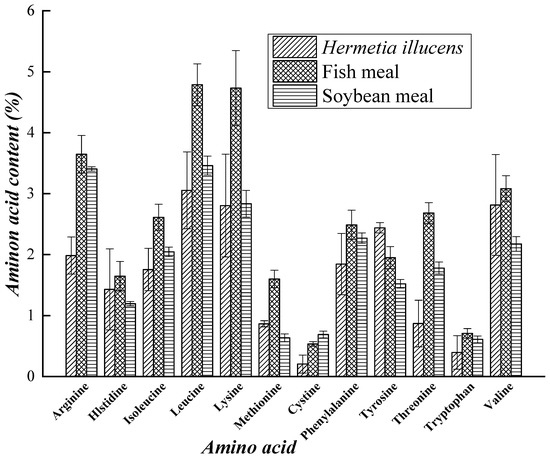 Figure 1
This is an open access article distributed under the
Creative Commons Attribution License
which permits unrestricted use, distribution, and reproduction in any medium, provided the original work is properly cited

Note that from the first issue of 2016, MDPI journals use article numbers instead of page numbers. See further details
here
.