Circulating Tumor Cells in Right- and Left-Sided Colorectal Cancer
1
Department of Molecular Medicine, Circulating tumor cells Unit, Sapienza University of Rome, 00161 Rome, Italy
2
Department of Radiological, Oncological and Pathological Sciences, Division of Medical Oncology, Sapienza University of Rome, 00161 Rome, Italy
3
Department of Hematology, Oncology and Molecular Medicine, Istituto Superiore di Sanità, 00161 Rome, Italy
4
Department of Surgical Sciences, Sapienza University of Rome, 00161 Rome, Italy
*
Author to whom correspondence should be addressed.
Received: 7 June 2019 / Revised: 8 July 2019 / Accepted: 22 July 2019 / Published: 24 July 2019
Abstract
Molecular alterations are not randomly distributed in colorectal cancer (CRC), but rather clustered on the basis of primary tumor location underlying the importance of colorectal cancer sidedness. We aimed to investigate whether circulating tumor cells (CTC) characterization might help clarify how different the patterns of dissemination might be relative to the behavior of left- (LCC) compared to right-sided (RCC) cancers. We retrospectively analyzed patients with metastatic CRC who had undergone standard baseline CTC evaluation before starting any first-line systemic treatment. Enumeration of CTC in left- and right-sided tumors were compared. The highest prognostic impact was exerted by CTC in left-sided primary cancer patients, even though the lowest median number of cells was detected in this subgroup of patients. CTC exhibit phenotypic heterogeneity, with a predominant mesenchymal phenotype found in CTC from distal compared to proximal primary tumors. Most CTC in RCC patients exhibited an apoptotic pattern. CTC in left-sided colon cancer patients exhibit a predominant mesenchymal phenotype. This might imply a substantial difference in the biology of proximal and distal cancers, associated with different patterns of tumor cells dissemination. The poor prognosis of right-sided CRC is not determined by the hematogenous dissemination of tumor cells, which appears to be predominantly a passive shedding of non-viable cells. Conversely, the subgroup of poor-prognosis left-sided CRC is reliably identified by the presence of mesenchymal CTC.
View Full-Text
►

▼

Figures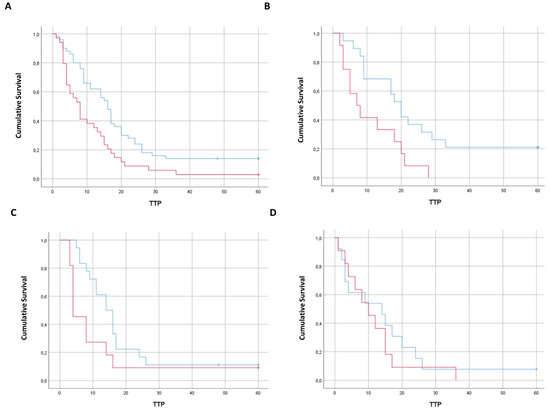 Figure 1
This is an open access article distributed under the
Creative Commons Attribution License
which permits unrestricted use, distribution, and reproduction in any medium, provided the original work is properly cited (CC BY 4.0).

Share & Cite This Article
MDPI and ACS Style
Nicolazzo, C.; Raimondi, C.; Gradilone, A.; Emiliani, A.; Zeuner, A.; Francescangeli, F.; Belardinilli, F.; Seminara, P.; Loreni, F.; Magri, V.; Tomao, S.; Gazzaniga, P. Circulating Tumor Cells in Right- and Left-Sided Colorectal Cancer. Cancers 2019, 11, 1042.
Note that from the first issue of 2016, MDPI journals use article numbers instead of page numbers. See further details here.
Related Articles
Comments
[Return to top]