Modulation of the Tumor Microenvironment by CXCR4 Antagonist-Armed Viral Oncotherapy Enhances the Antitumor Efficacy of Dendritic Cell Vaccines against Neuroblastoma in Syngeneic Mice
1
Department of Immunology, Roswell Park Comprehensive Cancer Center, Elm and Carlton Streets, Buffalo, NY 14263, USA
2
Department of Medical Diagnostics, Faculty of Pharmacy, Jagiellonian University Medical School, Medyczna 9, 30-688 Cracow, Poland
3
Department of Virology, National Institute of Public Health-National Institute of Hygiene, Chocimska 24, 00-791 Warsaw, Poland
†
Current address: PSI Pharma Support Sp. z o.o., 1 Sierpnia 6A, 02-134 Warsaw, Poland.
*
Author to whom correspondence should be addressed.
Received: 6 August 2018 / Revised: 23 August 2018 / Accepted: 24 August 2018 / Published: 26 August 2018
Abstract
The induction of antitumor immune responses in tumor-bearing hosts depends on efficient uptake and processing of native or modified tumors/self-antigens by dendritic cells (DCs) to activate immune effector cells, as well as the extent of the immunosuppressive network in the tumor microenvironment (TME). Because the C-X-C motif chemokine receptor 4 (CXCR4) for the C-X-C motif chemokine 12 (CXCL12) is involved in signaling interactions between tumor cells and their TME, we used oncolytic virotherapy with a CXCR4 antagonist to investigate whether targeting of the CXCL12/CXCR4 signaling axis in murine neuroblastoma cells (NXS2)-bearing syngeneic mice affects the efficacy of bone marrow (BM)-derived DCs loaded with autologous tumor cells treated with doxorubicin for induction of immunogenic cell death. Here, we show that CXCR4 antagonist expression from an oncolytic vaccinia virus delivered intravenously to mice with neuroblastoma tumors augmented efficacy of the DC vaccines compared to treatments mediated by a soluble CXCR4 antagonist or oncolysis alone. This study is the first demonstration that modulating the tumor microenvironment by an armed oncolytic virus could have a significant impact on the efficacy of DC vaccines, leading to the generation of effective protection against neuroblastoma challenge.
View Full-Text
►

▼

Figures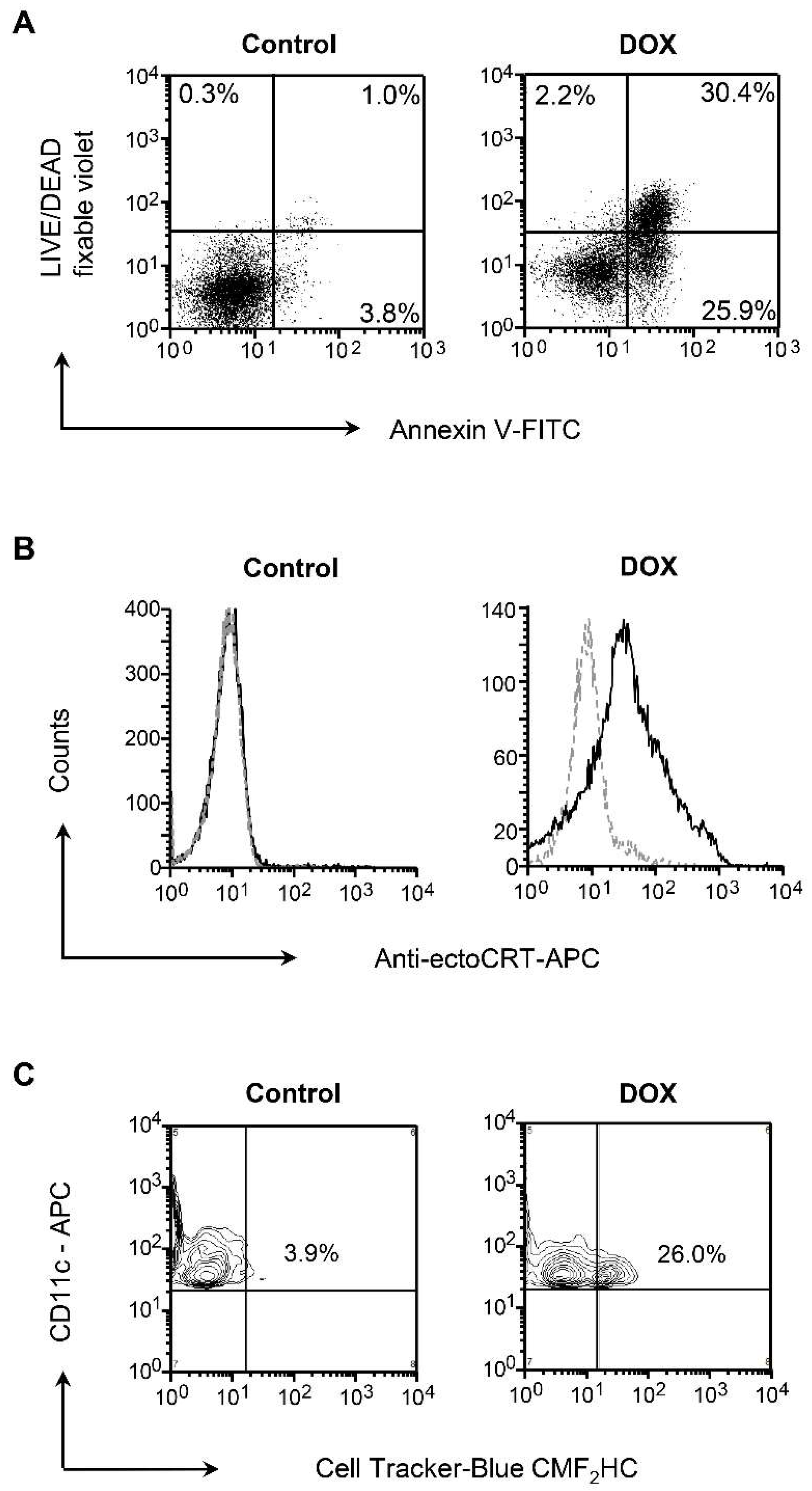 Figure 1
This is an open access article distributed under the
Creative Commons Attribution License
which permits unrestricted use, distribution, and reproduction in any medium, provided the original work is properly cited (CC BY 4.0).

Share & Cite This Article
MDPI and ACS Style
Komorowski, M.; Tisonczyk, J.; Kolakowska, A.; Drozdz, R.; Kozbor, D. Modulation of the Tumor Microenvironment by CXCR4 Antagonist-Armed Viral Oncotherapy Enhances the Antitumor Efficacy of Dendritic Cell Vaccines against Neuroblastoma in Syngeneic Mice. Viruses 2018, 10, 455.
Note that from the first issue of 2016, MDPI journals use article numbers instead of page numbers. See further details here.
Related Articles
Comments
[Return to top]