Preparation and Characterization of Polyvinyl Alcohol-Chitosan Composite Films Reinforced with Cellulose Nanofiber
1
Department of Mechanical Engineering, Faculty of Engineering, University of Malaya, Kuala Lumpur 50603, Malaysia
2
Department of Chemistry, Faculty of Science, University of Malaya, Kuala Lumpur 50603, Malaysia
3
Department of Mechanical Engineering, Southern Taiwan University of Science and Technology, Yungkang Dist., Tainan City 710, Taiwan
*
Author to whom correspondence should be addressed.
Academic Editor: Jalel Labidi
Received: 28 June 2016 / Revised: 21 July 2016 / Accepted: 26 July 2016 / Published: 29 July 2016
Abstract
In this study microcrystalline cellulose (MCC) was oxidized by 2,2,6,6-tetramethylpiperidine-1-oxyl radical (TEMPO)-mediated oxidation. The treated cellulose slurry was mechanically homogenized to form a transparent dispersion which consisted of individual cellulose nanofibers with uniform widths of 3–4 nm. Bio-nanocomposite films were then prepared from a polyvinyl alcohol (PVA)-chitosan (CS) polymeric blend with different TEMPO-oxidized cellulose nanofiber (TOCN) contents (0, 0.5, 1.0 and 1.5 wt %) via the solution casting method. The characterizations of pure PVA/CS and PVA/CS/TOCN films were performed in terms of field emission scanning electron microscopy (FESEM), tensile tests, thermogravimetric analysis (TGA), Fourier transform infrared spectroscopy (FTIR), and X-ray diffraction (XRD). The results from FESEM analysis justified that low loading levels of TOCNs were dispersed uniformly and homogeneously in the PVA-CS blend matrix. The tensile strength and thermal stability of the films were increased with the increased loading levels of TOCNs to a maximum level. The thermal study indicated a slight improvement of the thermal stability upon the reinforcement of TOCNs. As evidenced by the FTIR and XRD, PVA and CS were considered miscible and compatible owing to hydrogen bonding interaction. These analyses also revealed the good dispersion of TOCNs within the PVA/CS polymer matrix. The improved properties due to the reinforcement of TOCNs can be highly beneficial in numerous applications.
View Full-Text
►

▼

Figures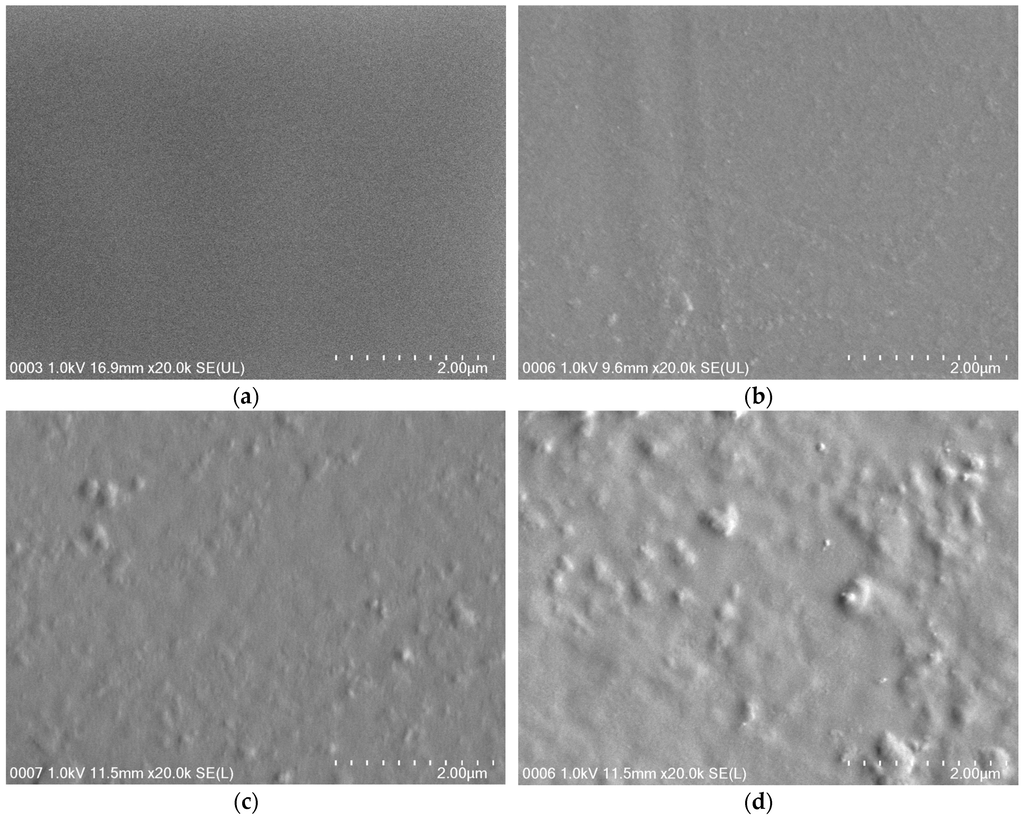 Figure 1
This is an open access article distributed under the
Creative Commons Attribution License
which permits unrestricted use, distribution, and reproduction in any medium, provided the original work is properly cited (CC BY 4.0).

Share & Cite This Article
MDPI and ACS Style
Choo, K.; Ching, Y.C.; Chuah, C.H.; Julai, S.; Liou, N.-S. Preparation and Characterization of Polyvinyl Alcohol-Chitosan Composite Films Reinforced with Cellulose Nanofiber. Materials 2016, 9, 644.
Note that from the first issue of 2016, MDPI journals use article numbers instead of page numbers. See further details here.
Related Articles
Comments
[Return to top]