Modified Titanium Surface-Mediated Effects on Human Bone Marrow Stromal Cell Response
1
BIOMAT Research Cluster, Department of Oral Health Sciences and Prosthetic Dentistry, KU Leuven and University Hospitals Leuven, Kapucijnenvoer 7 box 7001, Leuven 3000, Belgium
2
Department of Metallurgy and Materials Engineering (MTM), KU Leuven, Kasteelpark Arenberg 44 box 2450, Heverlee 3001, Belgium
3
Laboratory of Bioengineering and Biomechanics for Bone Articulation, Faculty of Medicine, University Paris Diderot, 10 Avenue de Verdun, Paris 75010, France
4
Center of Surface Chemistry and Catalysis, KU Leuven, Kasteelpark Arenberg 23 box 2461, Heverlee 3001, Belgium
*
Author to whom correspondence should be addressed.
Received: 24 October 2013 / Revised: 7 November 2013 / Accepted: 25 November 2013 / Published: 28 November 2013
Abstract
Surface modification of titanium implants is used to enhance osseointegration. The study objective was to evaluate five modified titanium surfaces in terms of cytocompatibility and pro-osteogenic/pro-angiogenic properties for human mesenchymal stromal cells: amorphous microporous silica (AMS), bone morphogenetic protein-2 immobilized on AMS (AMS + BMP), bio-active glass (BAG) and two titanium coatings with different porosity (T1; T2). Four surfaces served as controls: uncoated Ti (Ti), Ti functionalized with BMP-2 (Ti + BMP), Ti surface with a thickened titanium oxide layer (TiO
2
) and a tissue culture polystyrene surface (TCPS). The proliferation of eGFP-fLuc (enhanced green fluorescence protein-firefly luciferase) transfected cells was tracked non-invasively by fluorescence microscopy and bio-luminescence imaging. The implant surface-mediated effects on cell differentiation potential was tracked by determination of osteogenic and angiogenic parameters [alkaline phosphatase (ALP); osteocalcin (OC); osteoprotegerin (OPG); vascular endothelial growth factor-A (VEGF-A)]. Unrestrained cell proliferation was observed on (un)functionalized Ti and AMS surfaces, whereas BAG and porous titanium coatings T1 and T2 did not support cell proliferation. An important pro-osteogenic and pro-angiogenic potential of the AMS + BMP surface was observed. In contrast, coating the Ti surface with BMP did not affect the osteogenic differentiation of the progenitor cells. A significantly slower BMP-2 release from AMS compared to Ti supports these findings. In the unfunctionalized state, Ti was found to be superior to AMS in terms of OPG and VEGF-A production. AMS is suggested to be a promising implant coating material for bioactive agents delivery.
View Full-Text
►

▼

Figures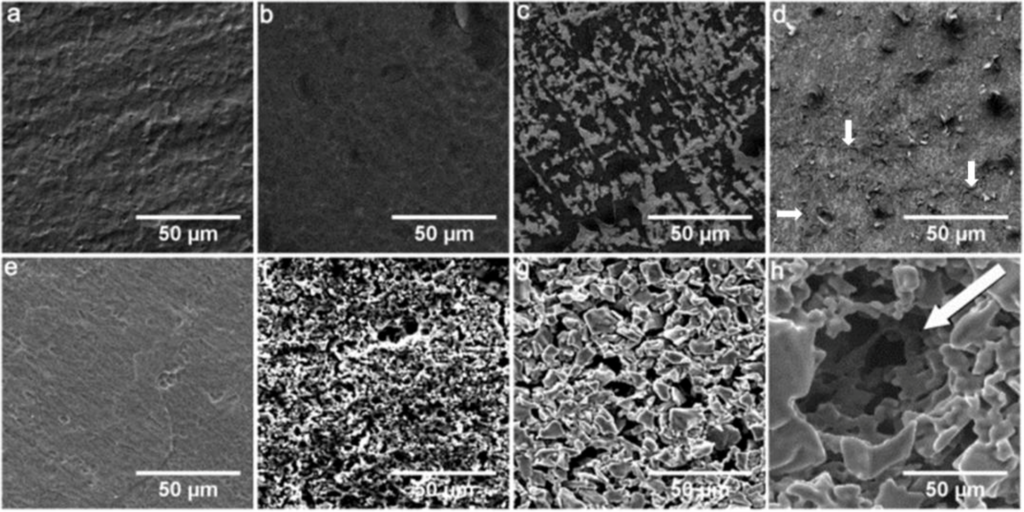 Figure 1

Share & Cite This Article
MDPI and ACS Style
Chaudhari, A.; Duyck, J.; Braem, A.; Vleugels, J.; Petite, H.; Logeart-Avramoglou, D.; Naert, I.; Martens, J.A.; Vandamme, K. Modified Titanium Surface-Mediated Effects on Human Bone Marrow Stromal Cell Response. Materials 2013, 6, 5533-5548.
Related Articles
Comments
[Return to top]