CaSK23, a Putative GSK3/SHAGGY-Like Kinase of
Capsicum annuum

, Acts as a Negative Regulator of Pepper's Response to

Ralstonia solanacearum

Attack

1

College of Life Science, Fujian Agriculture and Forestry University, Fuzhou 350002, China

2

Key Laboratory of Crop Genetics and Breeding and Comprehensive Utilization, Ministry of Education/FAFU, Fuzhou 350002, China

†

These authors contributed equally to this work.

*

Author to whom correspondence should be addressed.

Received: 13 July 2018 / Revised: 31 August 2018 / Accepted: 3 September 2018 / Published: 11 September 2018
Abstract
GSK3-like kinases have been mainly implicated in the brassinosteroids (BR) pathway and, therefore, in plant growth, development, and responses to abiotic stresses; however, their roles in plant immunity remain poorly understood. Herein, we present evidence that CaSK23, a putative GSK3/SHAGGY-like kinase in pepper, acts as a negative regulator in pepper's response to
Ralstonia solanacearum
(
R. solanacearum
) inoculation (RSI). Data from quantitative RT-PCR (qRT-PCR) showed that the constitutively-expressed
CaSK23
in pepper leaves was down-regulated by RSI, as well as by exogenously-applied salicylic acid (SA) or methyl jasomonate (MeJA). Silencing of
CaSK23
by virus-induced gene silencing (VIGS) decreased the susceptibility of pepper plants to RSI, coupled with up-regulation of the tested genes encoding SA-, JA-, and ethylene (ET)-dependent pathogenesis-related (PR) proteins. In contrast, ectopic overexpression (OE) of
CaSK23
conferred a compromised resistance of tobacco plants to RSI, accompanied by down-regulation of the tested immunity-associated SA-, JA-, and ET-dependent PR genes. In addition, transient overexpression of
CaSK23
in pepper plants consistently led to down-regulation of the tested SA-, JA-, and ET-dependent PR genes. We speculate that CaSK23 acts as a negative regulator in pepper immunity and its constitutive expression represses pepper immunity in the absence of pathogens. On the other hand, its decreased expression derepresses immunity when pepper plants are attacked by pathogens.
View Full-Text
►

▼

Figures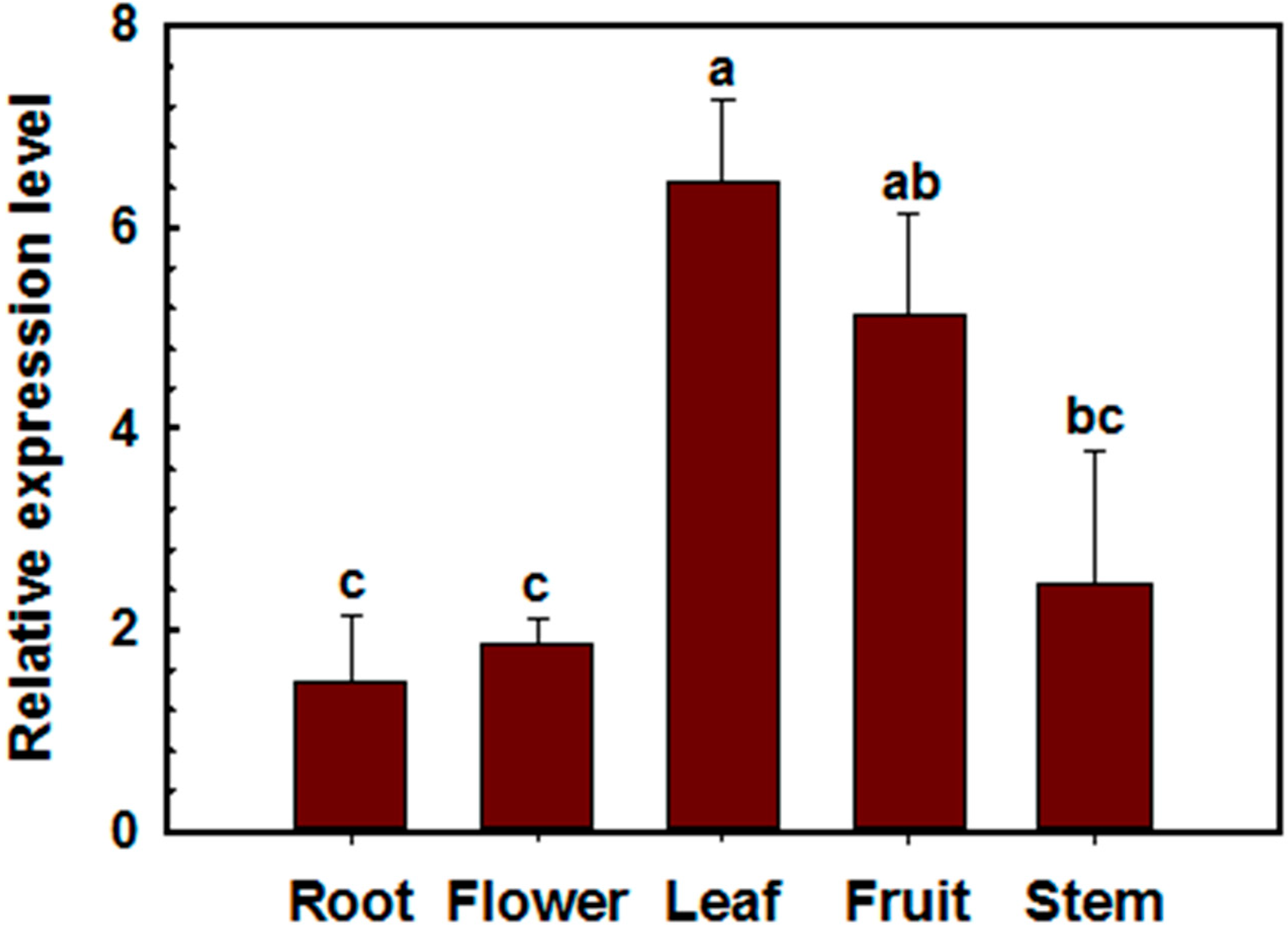 Figure 1
This is an open access article distributed under the
Creative Commons Attribution License
which permits unrestricted use, distribution, and reproduction in any medium, provided the original work is properly cited (CC BY 4.0).

Share & Cite This Article
MDPI and ACS Style
Qiu, A.; Wu, J.; Lei, Y.; Cai, Y.; Wang, S.; Liu, Z.; Guan, D.; He, S. CaSK23, a Putative GSK3/SHAGGY-Like Kinase of Capsicum annuum, Acts as a Negative Regulator of Pepper's Response to Ralstonia solanacearum Attack. Int. J. Mol. Sci. 2018, 19, 2698.
Note that from the first issue of 2016, MDPI journals use article numbers instead of page numbers. See further details here.
Related Articles
Comments
[Return to top]