Growth Hormone Receptor Mutations Related to Individual Dwarfism
1
Department of Animal Genetics, Breeding and Reproduction, College of Animal Science, South China Agricultural University, Guangzhou 510642, Guangdong, China
2
Guangdong Provincial Key Lab of Agro-Animal Genomics and Molecular Breeding, South China Agricultural University, Guangzhou 510642, Guangdong, China
3
Key Lab of Chicken Genetics, Breeding and Reproduction, Ministry of Agriculture, South China Agricultural University, Guangzhou 510642, Guangdong, China
4
Animal Genomics and Improvement Laboratory, Agricultural Research Service, United States Department of Agriculture, Beltsville, MD 20705, USA
5
Animal Biosciences and Biotechnology Laboratory, Agricultural Research Service, United States Department of Agriculture, Beltsville, MD 20705, USA
*
Author to whom correspondence should be addressed.
Received: 31 March 2018 / Revised: 20 April 2018 / Accepted: 7 May 2018 / Published: 10 May 2018
Abstract
Growth hormone (GH) promotes body growth by binding with two GH receptors (GHRs) at the cell surface. GHRs interact with Janus kinase, signal transducers, and transcription activators to stimulate metabolic effects and insulin‐like growth factor (IGF) synthesis. However, process dysfunctions in the GH–GHR–IGF-1 axis cause animal dwarfism. If, during the GH process, GHR is not successfully recognized and/or bound, or GHR fails to transmit the GH signal to IGF-1, the GH dysfunction occurs. The goal of this review was to focus on the GHR mutations that lead to failures in the GH–GHR–IGF-1 signal transaction process in the dwarf phenotype. Until now, more than 90 GHR mutations relevant to human short stature (Laron syndrome and idiopathic short stature), including deletions, missense, nonsense, frameshift, and splice site mutations, and four GHR defects associated with chicken dwarfism, have been described. Among the 93 identified mutations of human GHR, 68 occur extracellularly, 13 occur in GHR introns, 10 occur intracellularly, and two occur in the transmembrane. These mutations interfere with the interaction between GH and GHRs, GHR dimerization, downstream signaling, and the expression of GHR. These mutations cause aberrant functioning in the GH-GHR-IGF-1 axis, resulting in defects in the number and diameter of muscle fibers as well as bone development.
View Full-Text
►

▼

Figures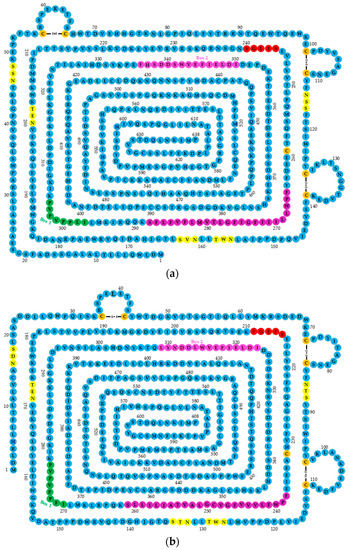 Figure 1
This is an open access article distributed under the
Creative Commons Attribution License
which permits unrestricted use, distribution, and reproduction in any medium, provided the original work is properly cited (CC BY 4.0).

Share & Cite This Article
MDPI and ACS Style
Lin, S.; Li, C.; Li, C.; Zhang, X. Growth Hormone Receptor Mutations Related to Individual Dwarfism. Int. J. Mol. Sci. 2018, 19, 1433.
Note that from the first issue of 2016, MDPI journals use article numbers instead of page numbers. See further details here.
Related Articles
Comments
[Return to top]