Zinc as Allosteric Ion Channel Modulator: Ionotropic Receptors as Metalloproteins
Laboratorio de Farmacología de Nucleótidos, Laboratorio de Farmacología, Departamento de Biología, Facultad de Química y Biología, y Centro para el Desarrollo de Nanociencias y Nanotecnología (CEDENNA), Universidad de Santiago de Chile, Alameda Libertador B. O'Higgins, 3363 Santiago, Chile
*
Author to whom correspondence should be addressed.
Academic Editor: Masatoshi Maki
Received: 18 May 2016 / Revised: 20 June 2016 / Accepted: 22 June 2016 / Published: 2 July 2016
Abstract
Zinc is an essential metal to life. This transition metal is a structural component of many proteins and is actively involved in the catalytic activity of cell enzymes. In either case, these zinc-containing proteins are metalloproteins. However, the amino acid residues that serve as ligands for metal coordination are not necessarily the same in structural proteins compared to enzymes. While crystals of structural proteins that bind zinc reveal a higher preference for cysteine sulfhydryls rather than histidine imidazole rings, catalytic enzymes reveal the opposite, i.e., a greater preference for the histidines over cysteines for catalysis, plus the influence of carboxylic acids. Based on this paradigm, we reviewed the putative ligands of zinc in ionotropic receptors, where zinc has been described as an allosteric modulator of channel receptors. Although these receptors do not strictly qualify as metalloproteins since they do not normally bind zinc in structural domains, they do transitorily bind zinc at allosteric sites, modifying transiently the receptor channel's ion permeability. The present contribution summarizes current information showing that zinc allosteric modulation of receptor channels occurs by the preferential metal coordination to imidazole rings as well as to the sulfhydryl groups of cysteine in addition to the carboxyl group of acid residues, as with enzymes and catalysis. It is remarkable that most channels, either voltage-sensitive or transmitter-gated receptor channels, are susceptible to zinc modulation either as positive or negative regulators.
View Full-Text
►

▼

Figures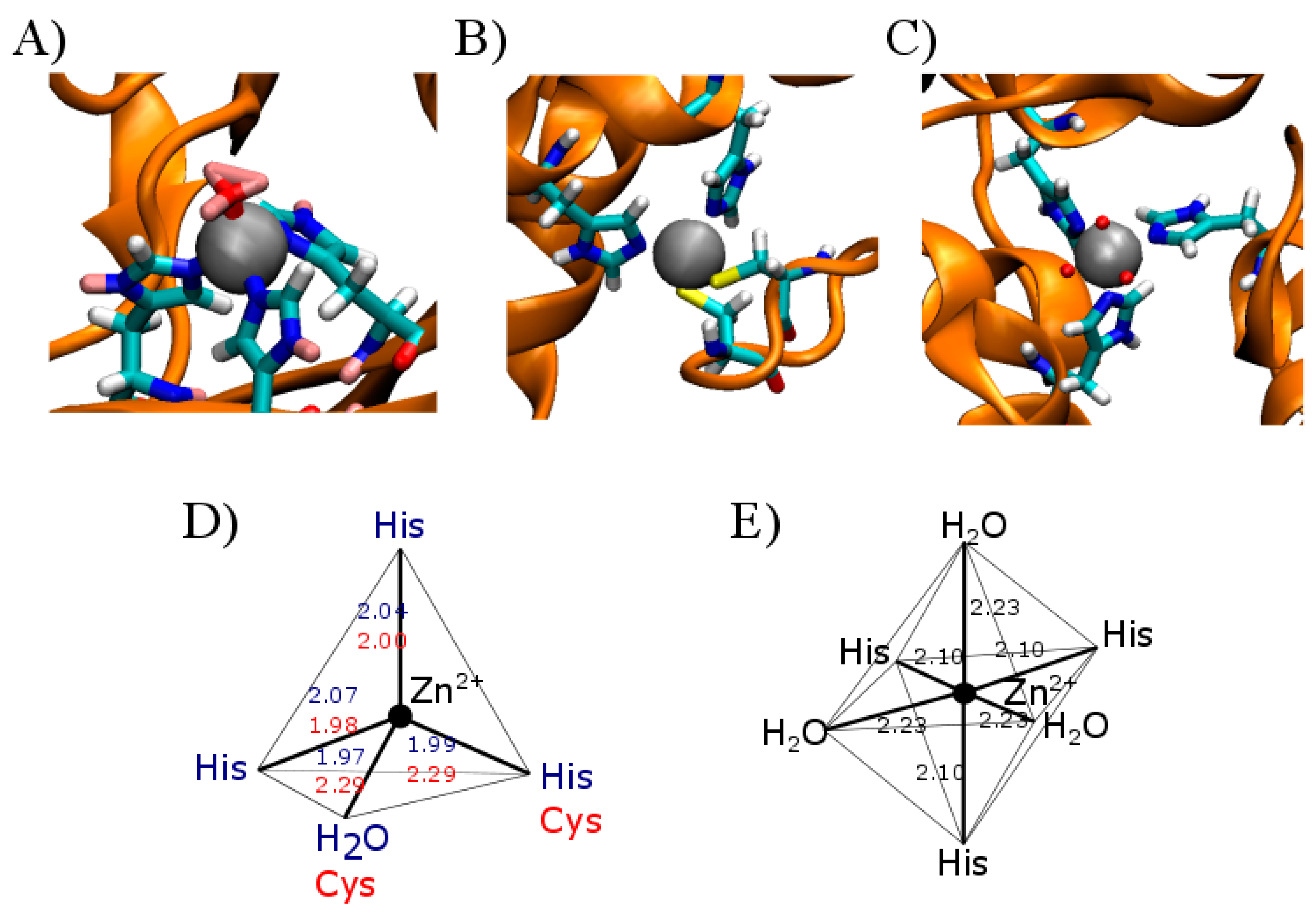 Figure 1
This is an open access article distributed under the
Creative Commons Attribution License
which permits unrestricted use, distribution, and reproduction in any medium, provided the original work is properly cited (CC BY 4.0).

Share & Cite This Article
MDPI and ACS Style
Peralta, F.A.; Huidobro-Toro, J.P. Zinc as Allosteric Ion Channel Modulator: Ionotropic Receptors as Metalloproteins. Int. J. Mol. Sci. 2016, 17, 1059.
Note that from the first issue of 2016, MDPI journals use article numbers instead of page numbers. See further details here.
Related Articles
Comments
[Return to top]