Biomarkers of Treatment Toxicity in Combined-Modality Cancer Therapies with Radiation and Systemic Drugs: Study Design, Multiplex Methods, Molecular Networks
1
Department of Oncology, Akershus University Hospital, P.O. Box 1000, 1478 Lørenskog, Norway
2
Institute of Clinical Medicine, University of Oslo, P.O. Box 1171 Blindern, 0318 Oslo, Norway
3
Department of Tumor Biology and Department of Gastroenterological Surgery, Oslo University Hospital, P.O. Box 4956 Nydalen, 0424 Oslo, Norway
4
Department of Oncology, Oslo University Hospital, P.O. Box 4956 Nydalen, 0424 Oslo, Norway
*
Author to whom correspondence should be addressed.
Received: 6 August 2014 / Revised: 23 November 2014 / Accepted: 2 December 2014 / Published: 9 December 2014
Abstract
Organ toxicity in cancer therapy is likely caused by an underlying disposition for given pathophysiological mechanisms in the individual patient. Mechanistic data on treatment toxicity at the patient level are scarce; hence, probabilistic and translational linkages among different layers of data information, all the way from cellular targets of the therapeutic exposure to tissues and ultimately the patient's organ systems, are required. Throughout all of these layers, untoward treatment effects may be viewed as perturbations that propagate within a hierarchically structured network from one functional level to the next, at each level causing disturbances that reach a critical threshold, which ultimately are manifested as clinical adverse reactions. Advances in bioinformatics permit compilation of information across the various levels of data organization, presumably enabling integrated systems biology-based prediction of treatment safety. In view of the complexity of biological responses to cancer therapy, this communication reports on a "top-down" strategy, starting with the systematic assessment of adverse effects within a defined therapeutic context and proceeding to transcriptomic and proteomic analysis of relevant patient tissue samples and computational exploration of the resulting data, with the ultimate aim of utilizing information from functional connectivity networks in evaluation of patient safety in multimodal cancer therapy.
View Full-Text
►

▼

Figures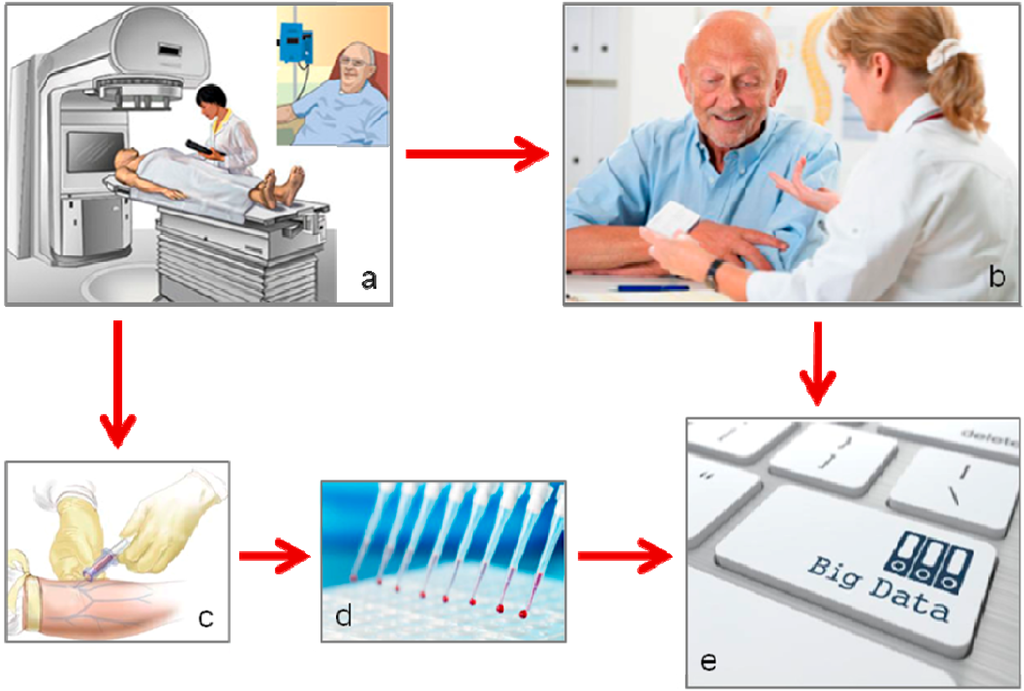 Figure 1
This is an open access article distributed under the
Creative Commons Attribution License
which permits unrestricted use, distribution, and reproduction in any medium, provided the original work is properly cited (CC BY 4.0).

Share & Cite This Article
MDPI and ACS Style
Ree, A.H.; Meltzer, S.; Flatmark, K.; Dueland, S.; Kalanxhi, E. Biomarkers of Treatment Toxicity in Combined-Modality Cancer Therapies with Radiation and Systemic Drugs: Study Design, Multiplex Methods, Molecular Networks. Int. J. Mol. Sci. 2014, 15, 22835-22856.
Related Articles
Comments
[Return to top]