Kinetics of the Epoxidation of Geraniol and Model Systems by Dimethyldioxirane
Department of Chemistry, Center for Biotech and Drug Design, Georgia State University, Atlanta, Georgia 30303-3083, USA
*
Author to whom correspondence should be addressed.
Received: 5 February 2004 / Accepted: 12 February 2004 / Published: 28 February 2004
Abstract
The mono-epoxidation of geraniol by dimethyldioxirane was carried out invarious solvents. In all cases, the product ratios for the 2,3 and 6,7 mono-epoxides werein agreement with literature values. Kinetic studies were carried out at 23
o
C in thefollowing dried solvent systems: acetone (k
2
= 1.49 M
-1
s
-1
), carbon tetrachloride/acetone(9/1, k
2
=2.19 M
-1
s
-1
), and methanol/acetone (9/1, k
2
= 17 M
-1
s
-1
). Individual k
2
valueswere calculated for epoxidation of the 2,3 and 6,7 positions in geraniol. The non-conjugated diene system was modeled employing two simple independent alkenes:2-methyl-2-pentene and 3-methyl-2-buten-1-ol by determining the respective k
2
valuesfor epoxidation in various solvents. The kinetic results for each independent alkeneshowed that the relative reactivity of the two epoxidation sites in geraniol as a function ofsolvent was not simply a summation of the independent alkene systems.
View Full-Text
►

▼

Figures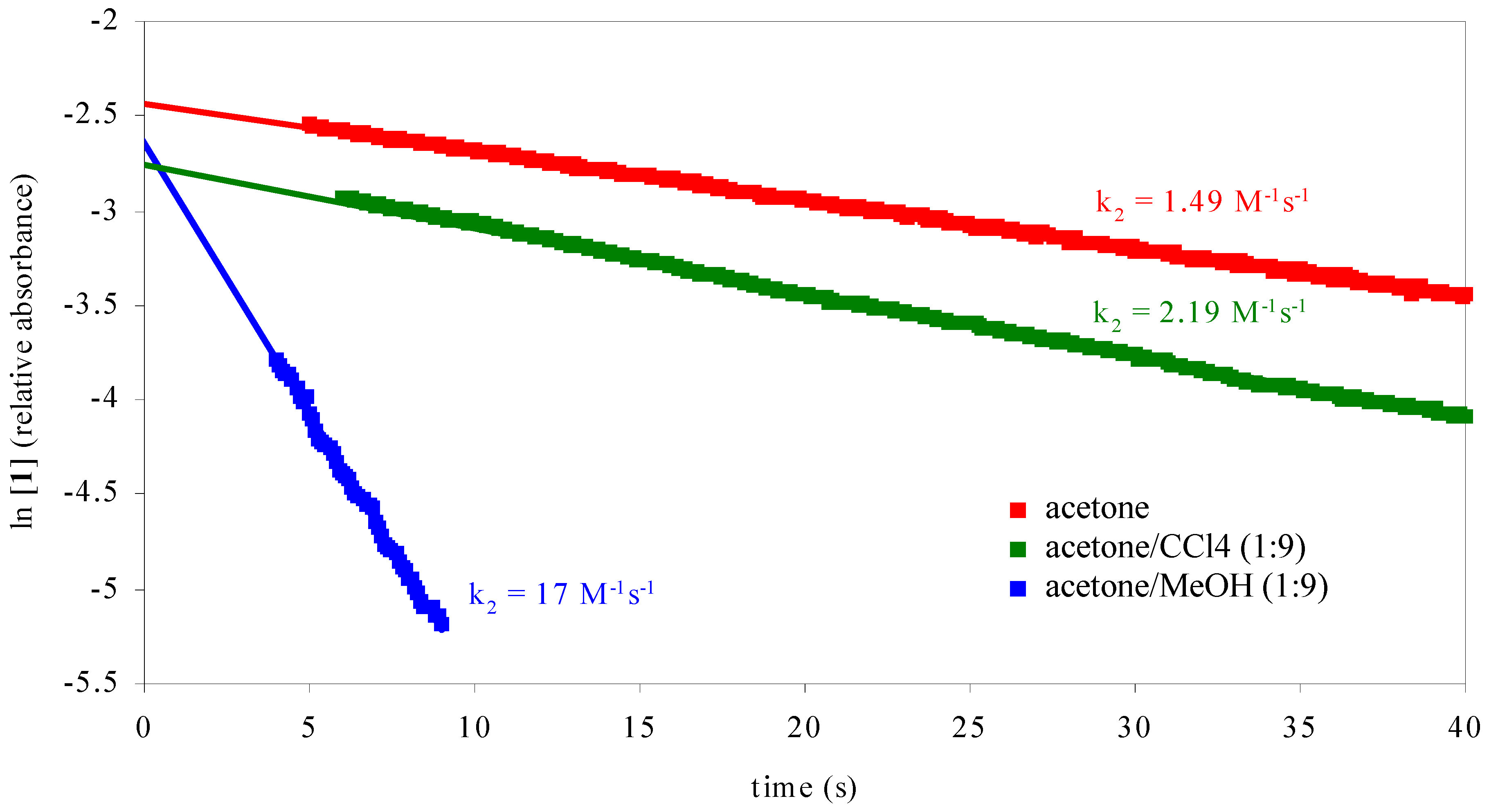 Figure 1

Share & Cite This Article
MDPI and ACS Style
Baumstark, A.L.; Franklin, P.J.; Vasquez, P.C.; Crow, B.S. Kinetics of the Epoxidation of Geraniol and Model Systems by Dimethyldioxirane. Molecules 2004, 9, 117-124.
Related Articles
Comments
[Return to top]