Salvianolic Acid A Inhibits PDGF-BB Induced Vascular Smooth Muscle Cell Migration and Proliferation While Does Not Constrain Endothelial Cell Proliferation and Nitric Oxide Biosynthesis
Beijing Key Laboratory of Drug Target and Screening Research, Institute of Materia Medica, Chinese Academy of Medical Science and Peking Union Medical College, 1 Xian Nong Tan Street, Beijing 100050, China
*
Author to whom correspondence should be addressed.
Received: 31 January 2012 / Revised: 3 March 2012 / Accepted: 6 March 2012 / Published: 14 March 2012
Abstract
Proliferation and migration of vascular smooth muscle cells (VSMCs) are critical events in the initiation and development of restenosis upon percutaneous transluminal coronary angioplasty (PTCA). Polyphenols have been suggested to ameliorate post-angioplasty restenosis. Salvianolic A (SalA) is one of the most abundant polyphenols extracted from salvia. In this study, we investigated the effect of salvianolic A (SalA) on the migration and proliferation of VSMCs. We found a preferential interaction of SalA with cellular systems that rely on the PDGF signal, but not on the EGF and bFGF signal. SalA inhibits PDGF-BB induced VSMC proliferation and migration in the concentration range from 0.01 to 0.1 μM. The inhibition of SalA on VSMC proliferation is associated with cell cycle arrest. We also found that SalA inhibits the PDGFRβ-ERK1/2 signaling cascade activated by PDGF-BB in VSMCs. In addition, SalA does not influence the proliferation of endothelial cells, the synthesis of NO and eNOS protein expression. Our results suggest that SalA inhibits migration and proliferation of VSMCs induced by PDGF-BB via the inhibition of the PDGFRβ-ERK1/2 cascade, but that it does not constrain endothelial cell proliferation and nitric oxide biosynthesis. Thus, the present study suggests a novel adjunct pharmacological strategy to prevent angioplasty-related restenosis.
View Full-Text
►

▼

Figures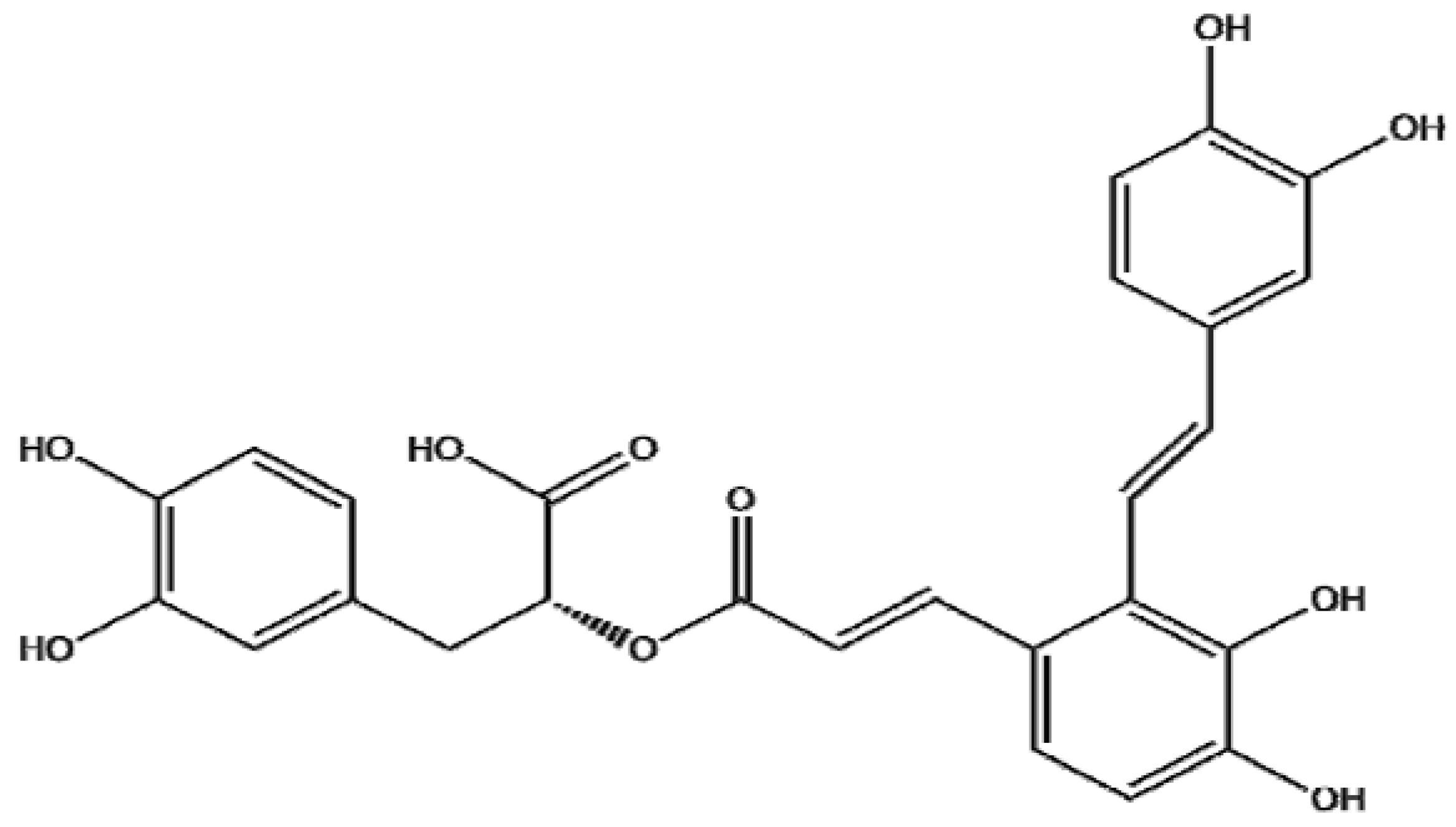 Figure 1

Share & Cite This Article
MDPI and ACS Style
Sun, L.; Zhao, R.; Zhang, L.; Zhang, T.; Xin, W.; Lan, X.; Huang, C.; Du, G. Salvianolic Acid A Inhibits PDGF-BB Induced Vascular Smooth Muscle Cell Migration and Proliferation While Does Not Constrain Endothelial Cell Proliferation and Nitric Oxide Biosynthesis. Molecules 2012, 17, 3333-3347.
Related Articles
Comments
[Return to top]