Photooxidation of Some Metallocenes in a Polymer Matrix
Department of Spectroscopy, Indian Association for the Cultivation of Science, India
Received: 3 December 2004 / Accepted: 5 January 2005 / Published: 14 July 2005
Abstract
The changes in the electronic absorption spectra (UV-Vis) of some metallocene-doped poly(methyl methacrylate) (PMMA) thin films containing chloroform molecules as impurities were studied after photoexcitation in the nitrogen atmosphere. Photoexcitations were made by monochromatic radiation (using a Xe-lamp source and a monochromator) at an interval of few nanometers in the spectral range 210-750 nm. The changes in spectra were studied as a function of photoexcitation time (duration), amount of metallocene in the film and the amount of chloroform molecules present in the film. Occurrence of photoinduced charge-transfer between some metallocenes and chloroform molecules confined in the PMMA thin films was observed, which indicated photooxidation of the metallocenes in the polymer matrix. Photoresponse in the case of ferrocene derivatives was observed to decrease with the increase in the value of para- Hammett constant for the substituent attached to the ferrocene unit and also with increasing half-wave potential for the ferrocene derivatives. Photoeffects on the metallocenes having different central metal atom were studied and it was noticed that the photoeffects on the metallocenes with "18 valence electrons", as in ferrocene and ruthenocene, favored the occurrence of photoinduced charge-transfer between the metallocene and chloroform molecules present in a PMMA film. The photooxidation of a metallocene in a PMMA thin film resulted in an enhanced photoconductivity of the polymeric film.
View Full-Text
►

▼

Figures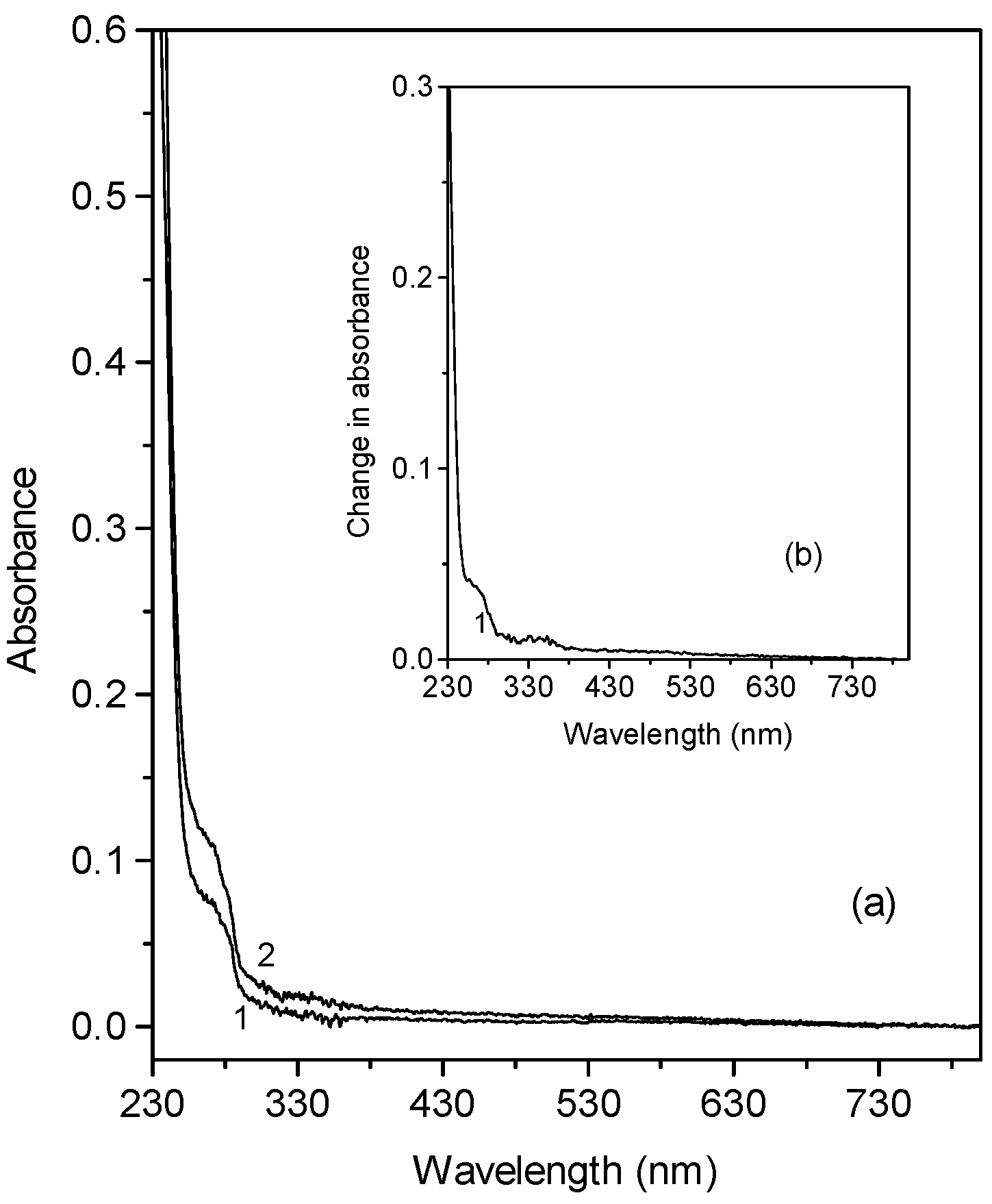 Figure 1

Share & Cite This Article
MDPI and ACS Style
Mallik, B. Photooxidation of Some Metallocenes in a Polymer Matrix. Molecules 2005, 10, 708-727.
Related Articles
Comments
[Return to top]