Conferences
Upcoming MDPI Conferences (1)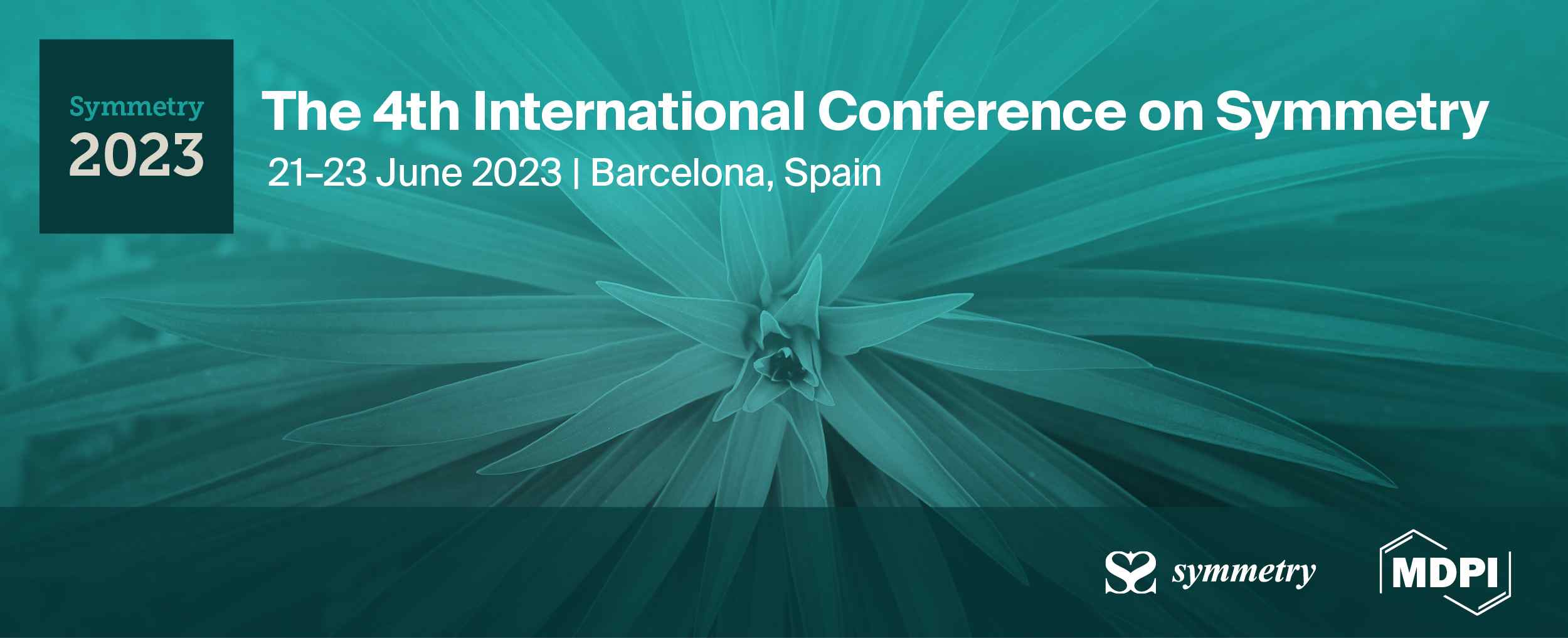 21–23 June 2023
Symmetry 2023—The 4th International Conference on Symmetry
Barcelona, Spain
Dear Colleagues,
We are delighted to announce that "Symmetry 2023—The 4th International Conference on Symmetry" will be back in person in 2023. The event is supported by MDPI's open access journal Symmetry and will be held on 21–23 June 2023 in Barcelona, Spain.
As expressed by Hermann Weyl, who was responsible for important progress in the field of symmetry in math and physics: "Symmetry is a fundamental phenomenon in nature and all sciences". Additionally, paraphrasing Frank Wilczek, "powerful symmetry principles have guided physicists in their quest for nature's fundamental laws". Although one should add, at the same time, that many of the most interesting situations happen to occur when some fundamental symmetry principle is broken. It thus seems as if nature abhors perfect symmetry.
It is this interplay between symmetry and its breakdown, in the many different domains and situations where they appear, which we want to address in the 4th Symmetry Conference in Barcelona. Specifically, we will foster interaction between scholars working in different fields of science.
We welcome scholars, engineers, students, and non-academic colleagues to join Symmetry 2023, and we kindly ask you to save the date. We aim to make this event a forum for discussion, knowledge exchange, and fruitful interactions among stakeholders working in various symmetry-related fields: Computer Science, Mathematics, Physics, Chemistry, Biology, and Engineering Science. Both oral and poster contributions are welcome.
We are pleased to announce the availability of awards for postdocs, PhD students, and researchers conducting research in the field of symmetry and who plan to attend Symmetry 2023.
Best Oral Presentation (EUR 500)
Selected by the Scientific Committee after evaluation of all selected talks presented during the conference.
Best Poster (EUR 300)
Selected by the Scientific Committee after evaluation of all posters presented during the conference.
Both awards are sponsored by MDPI's open access journal Symmetry.
We are very enthusiastic about this 4th Symmetry Conference and are relying on you to make it a successful event.
We look forward to meeting you in Barcelona!
Polymers announces selected third-party conferences. In case you would like to announce your own event on the Polymers website, please fill out the following form to apply for the announcement of a conference or other academic event (seminar, workshop).
Upcoming Partner Conferences (3)

7–10 June 2023
3rd International Conference on Bioengineering and Polymer Science
Bucharest, Romania
The third edition of the International Conference on Bioengineering and Polymer Science has been organized by The Advanced Polymer Materials Group from University POLITEHNICA in Bucharest.
The aim is to bring together leading international scientists in the field to discuss the following topics:
Advanced polymer-based materials in biomedical engineering;
Functional/smart biopolymers in tissue engineering and regenerative medicine;
Hybrid micro- and nanostructured materials;
Polymer science and technology;
Polymer-based materials for sustainability;
Nanomedicine and nanotechnologies;
Drug delivery and transdermal drug delivery;
Molecular diagnosis and wearable devices in personalized healthcare;
Artificial Intelligence in bioengineering;
Biosignals and biomedical imaging.
The program will feature plenary lectures and posters, as well as a session dedicated to young researchers. Additionally, a networking session will take place to define new strategies and future projects in the field.
You can find more information about the conference here:

26–29 June 2023
19th European Meeting on Fire Retardant Polymeric Materials (FRPM23)
Zürich, Switzerland
Dear Colleagues,
We are pleased to announce that abstract submission for the 19th European meeting on Fire Retardant Polymeric Materials (FRPM23) (https://www.frpm-23.org/overview) is open from October 3 through December 31, 2022.
Thank you in advance for your early submissions. Early registration for the conference ends on March 1, 2023.
The abstract template as well as details regarding abstract submission can be found at this link https://www.frpm-23.org/abstract-submission.
Check our website for regular updates https://www.frpm-23.org/.
Information regarding accommodation is coming soon!
We look forward to receiving your abstracts!
Kind regards,
FRPM23 Organizing Team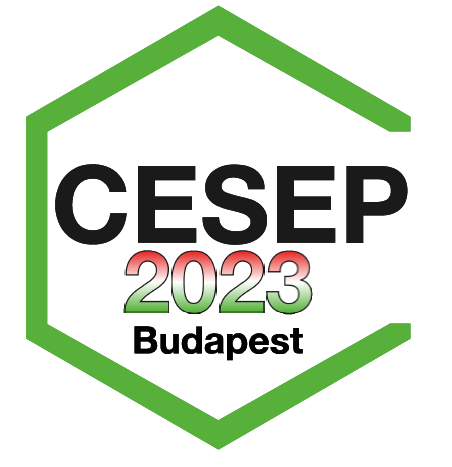 24–28 September 2023
9th International Conference on Carbon for Energy Storage and Environmental Protection
Budapest, Hungary
We cordially invite you to the next CESEP conference, which aims to bring together scientists, engineers and technologists and intends to provide a forum for discussion on fundamental and technological scientific aspects of carbon applications related to energy storage and environment protection. This conference is expected to stimulate fruitful discussions, new ideas and collaborations between specialists from various domains, including:
Advanced carbon materials; novel nanostructured carbons: synthesis and characterisation; simulation and computational methods; in situ and operando studies; demonstrations.
Carbon for energy storage and conversion; biomass-based solutions for energy storage and environment protection; supercapacitors; solar energy conversion; fuel cells; carbon in advanced batteries.
Carbon for green industries; carbon materials for CO2 conversion; carbon-based catalysts; green chemical applications of carbon.
Carbon as a high-performance sorbent; adsorption of gas and liquid phase pollutants; gas separation and gas storage; carbon for water purification and remediation; carbons for removal of emerging pollutants; biochars in water and soil remediation.
Carbon for sensing applications; carbon-based sensors and biosensors; biological and health-related applications of carbons.
We look forward to receiving your abstract (https://cesep2023.diamond-congress.hu/).
The Organizing Committee