Conferences
Upcoming MDPI Conferences (3)
6–9 September 2022
The 4th ISFMS: Biochemistry, Molecular Biology and Druggability of Proteins
Florence, Italy
We would like to invite you to The 4th ISFMS: Biochemistry, Molecular Biology and Druggability of Proteins, which will be held in the wonderful city of Florence, Italy, in the period September 6-9, 2022. The conference will be hosted at the University of Florence, in the biomedical campus nearby the main city hospital, which is easily accessible from the airport, train station or city center. Apart the high quality science which will be presented during the event, our fantastic location will afford the possibility to visit the city in which Leonardo da Vinci, Michelangelo and Galileo Galilei (to mention just a few personalities) lived and created some of their unique artistic and scientific masterpieces. The friendly and peaceful atmosphere of our city will surely favor nice scientific interactions and the possibility to establish interesting contacts with scientists from all over the world in a collaborative manner.
24–26 November 2021
3rd Coatings and Interfaces Conference
Florence, Italy
It is our pleasure to invite you to the 3rd Coatings and Interfaces Conference (CIC2021). Following the two very successful electronic editions of this conference series, we are pleased to announce that CIC2021 will hold its 3rd edition on a face-to-face format, allowing attendees to actively engage in discussions about the latest findings in the field. The conference will be held in Florence, Italy, a renowned heritage site and home to thousands of surface finishing companies. The event will take place on 24–26 November 2021.
The impact of coatings and interfaces in technology is growing at an unprecedented pace. Energy, sustainable mobility, pollution control, critical raw materials, preservation of cultural heritage, control of materials degradation, food safety, and health science are all challenges that critically depend on our capability to engineer surfaces. The aim of the CIC2021 is to give scientists and professionals a unique opportunity to keep up with this quickly evolving field, by providing a comprehensive overview of the latest findings regarding the fundamentals and application of coatings and interfaces.
CIC2021 will bring together scientists and technologists from academia and industry, encouraging the involvement of excellent early-stage investigators. Participants will have the opportunity to share their most recent findings with a focus on the following areas of Coatings and Interface Science and Technology:
-Coatings for mitigation of corrosion, wear, and erosion;
-Bioactive coatings, surfaces, and interfaces;
-Advances in coating deposition and surface functionalization;
-Coatings for food packaging and preservation;
-Coatings and interfaces in cultural heritage preservation and restoration.
Presented papers will be published in the proceedings of the conference. In addition, a Coatings Special Issue dedicated to the conference will be open to the submission of selected outstanding contributions.
We look forward to meeting you in Florence!
Polymers announces selected third-party conferences. In case you would like to announce your own event on the Polymers website, please fill out the following form to apply for the announcement of a conference or other academic event (seminar, workshop).
Upcoming Partner Conferences (2)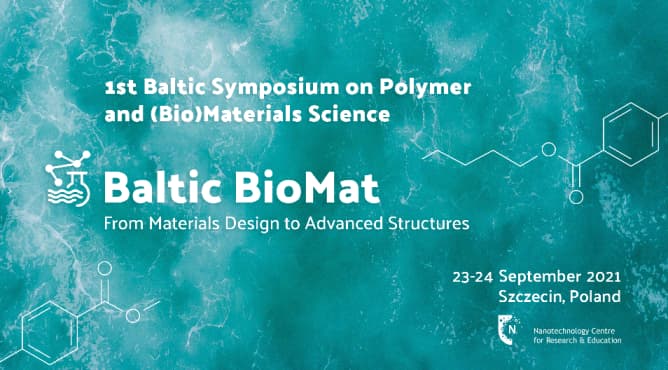 23–24 September 2021
The theme of the 1st Baltic Symposium on Polymer and (Bio)Materials Science - "From Materials Design to Advanced Structures"
Szczecin, Poland
The theme of the 1st Baltic Symposium on Polymer and (Bio)Materials Science - "From Materials Design to Advanced Structures" will focus on the most recent achievements in polymer and biomaterial design, as well as materials engineering approaches towards the control of structure and performance.
The Symposium aim is to bring together scientists, from both academia and industry, who are interested in a sharing their knowledge and insights into polymer chemistry, (bio)materials science and engineering, and materials design from micro- to nanoscale.
Szczecin is located near the Baltic Sea and the Poland-German border thus offering excellent accessibility, not only for tourists, but also for students who study at the 5 universities located in the city.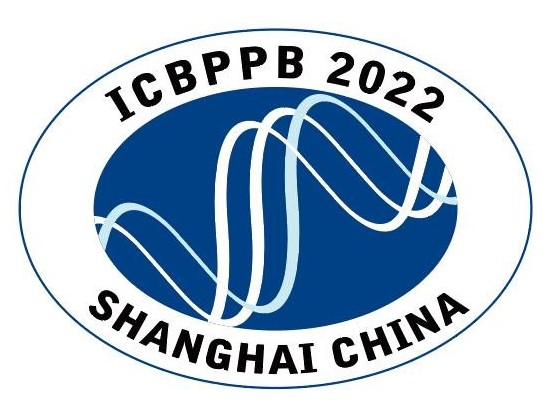 7–9 July 2022
The 5th International Conference on Biomedical Polymers & Polymeric Biomaterials (ICBPPB 2022)
Donghua University, Shanghai, China
The International Society for Biomedical Polymers and Polymeric Biomaterials (ISBPPB) was founded in 2013 by Dr. Munmaya Mishra from Altria Group Inc. USA, and Professor Gary L. Bowlin from University of Memphis, USA with a focus on polymeric biomaterials that has and will continue to play a major role in a large percentage of clinical advancements and translational products. This Society hold the first Annual Conference in 2014 in Washington DC, USA, the 2nd Annual Conference in 2015 in Orlando, Florida, USA, and the 3rd Annual Conference in 2016 in Newark, NJ, USA, the 4th Conference in 2018 in Krakow, Poland. This Biennial event has become the premiere venue for the presentation and discussion of most recent scientific and technological advances in the areas of polymeric biomaterials for artificial organ, tissue engineering and drug delivery application.
The ICBPPB 2022 will be held in an international metropolis, Shanghai, which is the biggest city in China and the economic and financial center of China. The Conference location Donghua University is in Songjiang University Town, one of the education center in Shanghai. We hope that this Conference will let all the attenders to communicate each other and to promote the scientific research and related applications on biomaterials and medical device.