Nutrients Conferences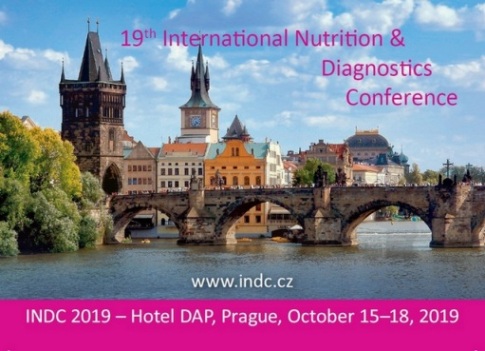 15–18 October 2019
19th International Nutrition & Diagnostics Conference
Hotel DAP, Prague, Czech Republic
INDC is an international forum for scientific discussion focused on understanding of the relationship and connections between nutrition and clinical diagnostics.
The mission of the INDC is to increase our understanding of the effects of nutrition on human health, physical and mental fitness.
INDC 2019 is a four-day conference. It is composed of blocks of lectures. The conference incorporates an industrial exhibition and poster sessions.