Conferences
Upcoming MDPI Conferences (1)
Membranes announces selected third-party conferences. In case you would like to announce your own event on the Membranes website, please fill out the following form to apply for the announcement of a conference or other academic event (seminar, workshop).
Upcoming Partner Conferences (3)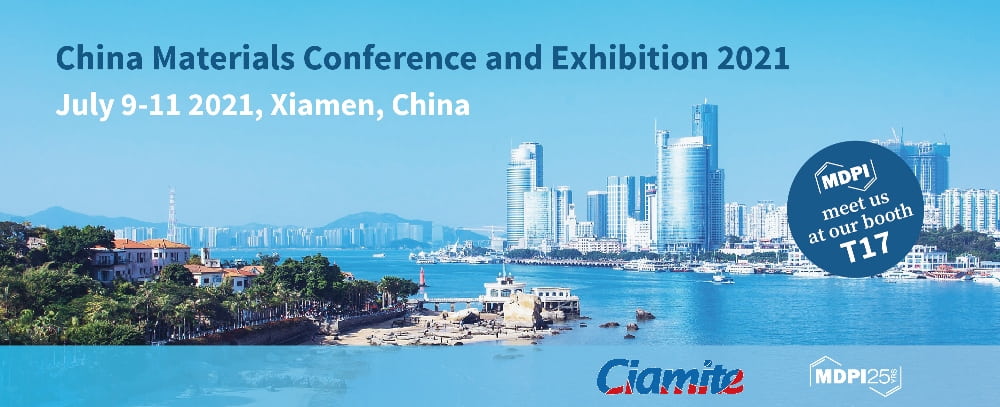 9–11 July 2021
The 13th Int'l Material Analysis, Laboratory Equipment & Quality Control Expo (CMC 2021)
Xiamen, China
Having an insight into the global market, gathering industry information, leading the new direction of material research in China.
Ciamate International Expo on Material Analysis, Laboratory Equipment and Quality Control has been held since 2008, together with C-MRS China Material Congress. From more than 20 exhibitors to 220+ exhibitors in 2019, it has become the largest exhibition of materials science and technology in China, and also an annual procurement platform for registered representatives of C-MRS conferences.
The number of exhibitors in Ciamite 2021 is expected to exceed 350, with an exhibition area of more than 15,000 square meters.
Meet us at our booth T17!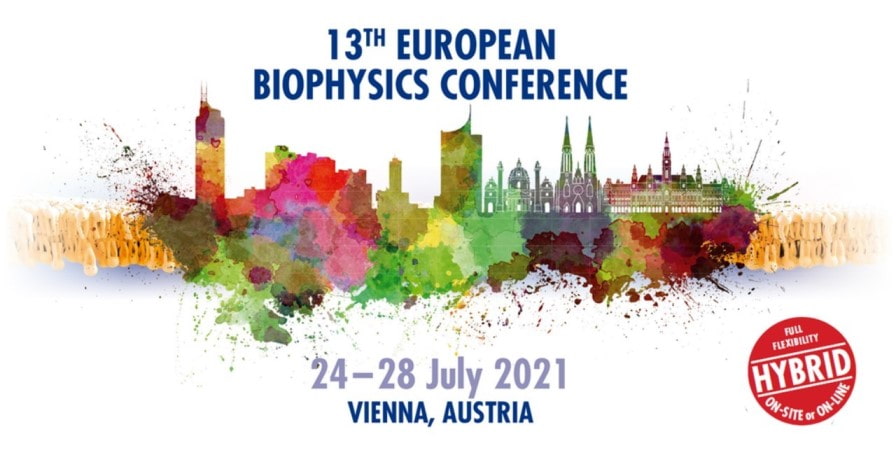 24–28 July 2021
13th European Biophysics Conference
Vienna, Austria
Approximate 1000 delegates from all around the world will participate in the event.
Austria has a long-standing tradition in biophysics: in 2021, the Austrian Biophysical Society will celebrate its 60th birthday. Founded in 1961, Biophysics Austria is among the oldest biophysical societies in Europe and hosted the first European meeting in Biophysics in Baden by Vienna in 1971. The 2021 congress will be held under the umbrella and with the support of the European Biophysical Societies Association (EBSA).
EBSA 2021 designed an outstanding scientific program covering most biophysical research directions, including single-molecule biophysics, high resolution optical and force microscopy, ion channels and transporters, lipids and membranes, structural biology, theoretical biophysics, cell mechanics, and many other subjects.
Journal "Membranes" will cooperate with EBSA on Session 18: Membrane architecture & asymmetry (Chairs: Georg Pabst, Univ of Graz; John Seddon, Imperial College London) Meet us there!

14–17 September 2021
The 14th Mediterranean Congress of Chemical Engineering
Barcelona, Spain
Virtual Event
16–20 November 2020
The Congress will be focused on the dissemination of the most recent advances and results related to the
Chemical Engineering
Science:
Separation Technologies,
Chemical Reactors,
Processes Systems Engineering
As well as their application in areas like:
Sustainable Development and Environmental Engineering
Food and Biochemical Engineering
Process and Product Engineering
Do not miss this opportunity to:
Improve the visibility and Disseminate the potential applications of your work
Find new opportunities and application fields.
Promote Scientific/Industrial Symbiosis
Keep up with the latest news at the 14th Mediterranean Congress of Chemical Engineering and Expoquimia.
For more detailed information about the event, please visit