Conferences
Upcoming MDPI Conferences (1)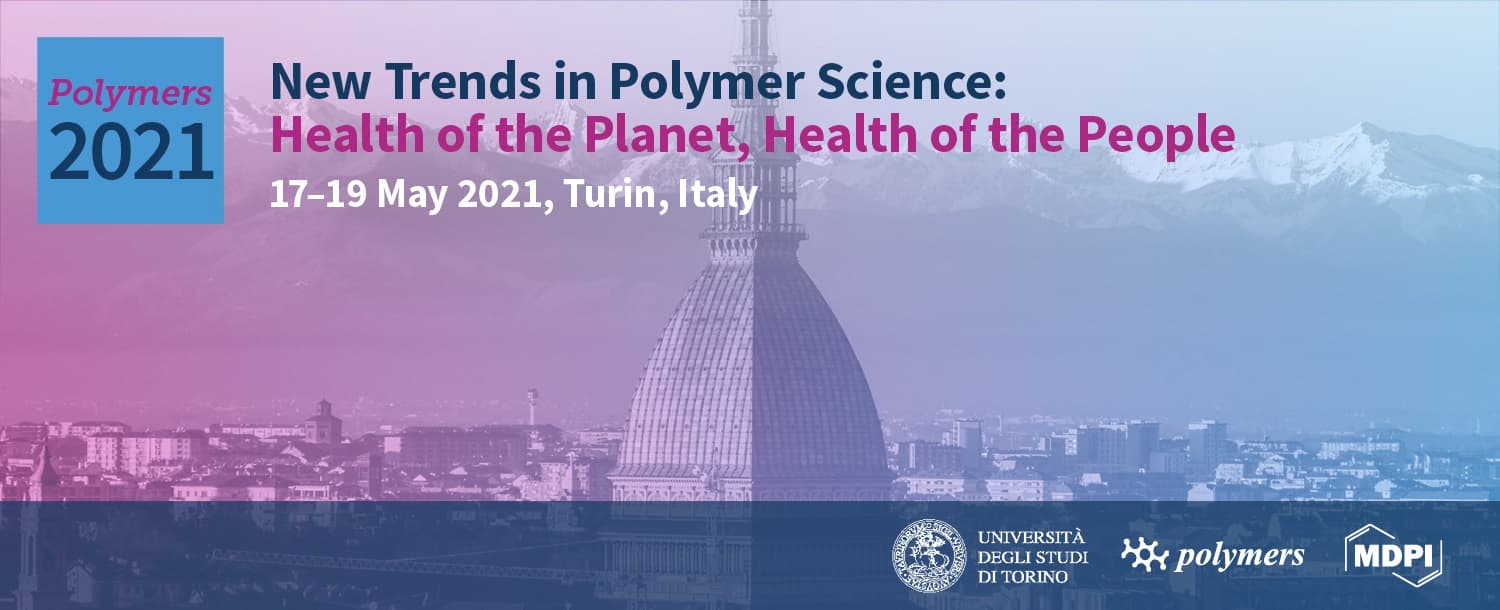 17–19 May 2021
Polymers 2021 -New Trends in Polymer Science: Health of the Planet, Health of the People
Turin, Italy
We are very proud and honored to announce the international conference Polymers 2021 - New Trends in Polymers Science: Health of the Planet, Health of the People, organized in collaboration with the MDPI open access journal Polymers. The conference will be held in Turin, Italy, on May 17–19, 2021.
The purpose of the meeting is to bring together scientists from academia and industry to present leading-edge research on the advancements in polymer science and technology in all its main aspects, with a particular emphasis on those aiming to preserve and improve the health of the planet and of people, as per title. Both oral and poster contributions are welcome. The broad themes that will be addressed during the conference include synthesis, modification, and characterization of synthetic and natural polymers, polymers from green chemistry, polymer hybrids, nanocomposites, polymer biomaterials, polymers in drug delivery and tissue engineering, polymers for human health, bio-based and biodegradable polymers, polymer recycling and re-use, polymers for the environment, functional polymers, and polymers in energy, among others.
Membranes announces selected third-party conferences. In case you would like to announce your own event on the Membranes website, please fill out the following form to apply for the announcement of a conference or other academic event (seminar, workshop).
Upcoming Partner Conferences (2)

2–7 August 2020
Gordon Research Conference—Membranes: Materials and Processes
New London, NH, USA
Advances in membrane science are critical to addressing many of the most pressing societal needs including the sustainable generation and storage of energy, the cost-effective purification of therapeutic drugs, and the efficient treatment and management of water resources. Given the broad scope of these technical and societal challenges, membrane science is moving beyond its traditional bounds and now includes contributions from a diverse spectrum of disciplines. Translating lab-scale discoveries to functioning technologies demands contributions from all of these disciplines, which may not always communicate using the same vocabulary or methods. As such, this conference presents itself as a unique opportunity for attendees to begin developing methods for communicating knowledge, methods, expertise across traditional disciplinary boundaries in order to form new frameworks that catalyze discovery and innovations in membrane science. This opportunity to bring together a set of intellectually-diverse researchers is meant to engage materials scientists, process engineers, data scientists, and membrane technologists such that new ways of examining long-standing challenges can emerge.
The conference will consist of nine sessions, on the topics listed below,
Keynote Session: Interfacial Engineering of Membranes for Environmental Applications
Rational Design of Membrane Materials
Process Optimization and Intensification
Membrane Manufacturing
Real-Time Process Control/Membrane Fouling
Modeling Transport Phenomena Relevant to Membrane Processes
Reactive, Emerging and Hybrid Membrane Processes
Industrial Separations Needs
Keynote Session: From Lab-Scale Discoveries to Industrial Gas Separation Processes
https://www.grc.org/membranes-materials-and-processes-conference/2020/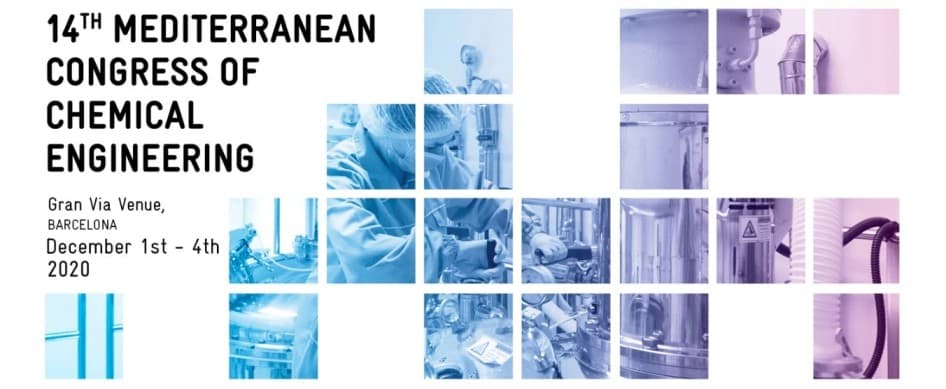 1–4 December 2020
The 14th Mediterranean Congress of Chemical Engineering
Barcelona, Spain
The Congress will be focused on the dissemination of the most recent advances and results related to the Chemical Engineering Science:
Separation Technologies,
Chemical Reactors,
Processes Systems Engineering
As well as their application in areas like:
Sustainable Development and Environmental Engineering
Food and Biochemical Engineering
Process and Product Engineering
Do not miss this opportunity to:
Improve the visibility and Disseminate the potential applications of your work
Find new opportunities and application fields.
Promote Scientific/Industrial Symbiosis
Keep up with the latest news at the 14th Mediterranean Congress of Chemical Engineering and Expoquimia.
For more detailed information about the event, please visit