Conferences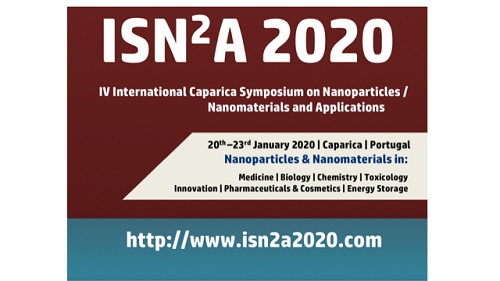 The BIOSCOPE group from the FCT - University NOVA of Lisbon, and the PROTEOMASS Scientific Society welcome you to the seafaring village of Costa de Caparica in Portugal for the 4th ISN2A 2020 edition.
The series of the International Symposium on Nanoparticles/Nanomaterials and Applications, ISN2A, was created in 2014 by Prof. Lodeiro and Prof. Capelo with two main aims, to promote the sharing of knowledge in nanosciences as well as to foster the creation of international teams to boost advances in the field of nano. Luckily, such goals were achieved during the last biannual three previous editions.
The commitment for the internationalization of the ISN2A series has been always successfully accomplished in the previous editions, with more than 35 countries each and a maximum of 250 participants. The creation of new collaborations between teams of different countries and continents was happily achieved.
The conference venue is located in the little and pictorial village of Costa de Caparica, which will aim people to stay together, thus promoting the interchange of ideas. And yet, the capital, Lisbon, can be reached within the blink of an eye (10Km), giving thus the chance to a quick visit to relax.