Conferences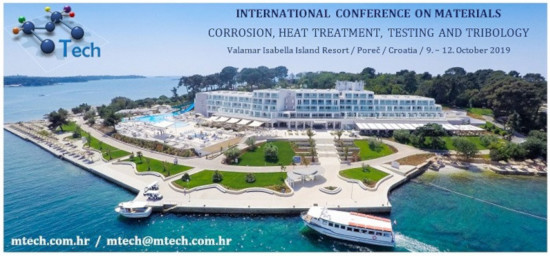 MTECH is International scientific conference organized by the Croatian Center for Non-destructive Testing, the Croatian Society for Materials and Tribology, the Croatian Society for Heat Treatment and Surface Engineering and the Croatian Society for Materials Protection. It will take place in Poreč in Croatia from 9th to 12th October 2019.
With this conference, we want to bring scientists, students, engineers and industry experts into a inspiring environment for exchanging experience in the field of corrosion, heat treatment, materials testing and tribology, as well as linking all those who are engaged in experimental research and innovation with those whose activities include design, production, quality control and other aspects of industrial production.
Looking forward seeing you in Poreč!