Molecular Mapping of D1, D2 and
ms5

Revealed Linkage between the Cotyledon Color Locus D2 and the Male-Sterile Locus

ms5

in Soybean

1

Department of Biology, University of Wisconsin-Stevens Point, Stevens Point, WI 54481, USA

2

Department of Agronomy, Iowa State University, Ames, IA 50011, USA

3

Department of Genetics, Development and Cell Biology, Ames, IA 50011, USA

4

Microscopy and NanoImaging Facility, Iowa State University, Ames, IA 50011, USA

*

Author to whom correspondence should be addressed.

Received: 2 May 2013 / Revised: 15 June 2013 / Accepted: 26 June 2013 / Published: 5 July 2013
Abstract
In soybean, genic male sterility can be utilized as a tool to develop hybrid seed. Several male-sterile, female-fertile mutants have been identified in soybean. The male-sterile, female-fertile
ms5
mutant was selected after fast neutron irradiation. Male-sterility due to
ms5
was associated with the "stay-green" cotyledon color mutation
.
The cotyledon color trait in soybean is controlled by two loci,
D1
and
D2.
Association between cotyledon color and male-sterility can be instrumental in early phenotypic selection of sterility for hybrid seed production. The use of such selection methods saves time, money, and space, as fewer seeds need to be planted and screened for sterility. The objectives of this study were to compare anther development between male-fertile and male-sterile plants, to investigate the possible linkages among the
Ms5
,
D1
and
D2
loci, and to determine if any of the
d1
or
d2
mutations can be applied in hybrid seed production. The cytological analysis during anther development displayed optically clear, disintegrating microspores and enlarged, engorged pollen in the male-sterile, female-fertile
ms5ms5
plants, a common characteristic of male-sterile mutants. The
D1
locus was mapped to molecular linkage group (MLG) D1a and was flanked by Satt408 and BARCSOYSSR_01_1622. The
ms5
and
D2
loci were mapped
to MLG B1 with a genetic distance ~12.8 cM between them. These results suggest that use of the
d2
mutant in the selection of male-sterile line may attenuate the cost hybrid seed production in soybean.
View Full-Text
►

▼

Figures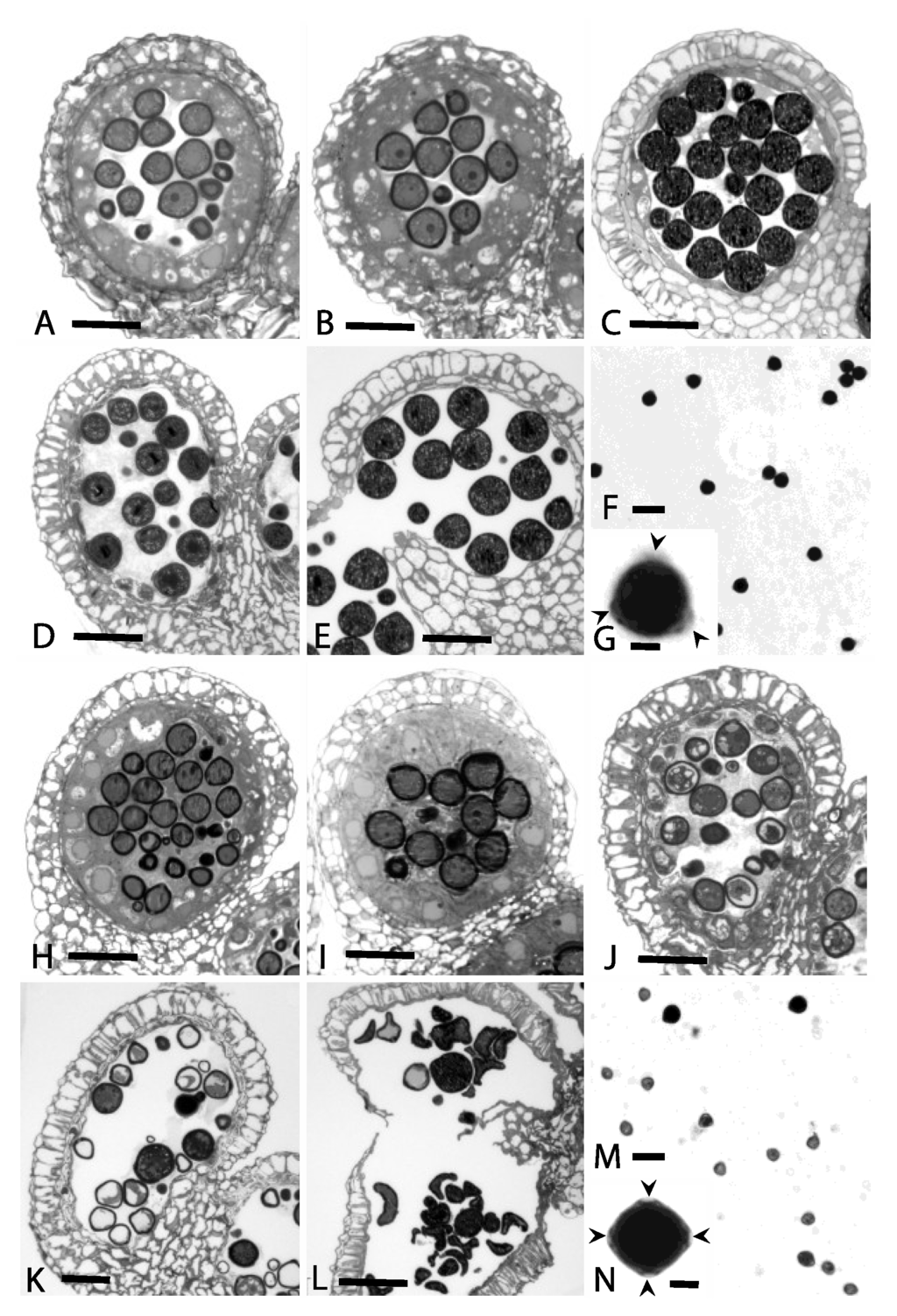 Figure 1

Share & Cite This Article
MDPI and ACS Style
Ott, A.; Yang, Y.; Bhattacharyya, M.; Horner, H.T.; Palmer, R.G.; Sandhu, D. Molecular Mapping of D1, D2 and ms5 Revealed Linkage between the Cotyledon Color Locus D2 and the Male-Sterile Locus ms5 in Soybean. Plants 2013, 2, 441-454.
Related Articles
Comments
[Return to top]