Modulated Response of Subtropical Gyres: Positive Feedback Loop, Subharmonic Modes, Resonant Solar and Orbital Forcing
Independent Scholar, 96, rue du Port David, 45370 Dry, France
Received: 21 July 2018 / Revised: 24 August 2018 / Accepted: 14 September 2018 / Published: 19 September 2018
Abstract
Evidence of long-term variability in the upper ocean has emerged for two decades. Most of the issues discussed raise a lot of questions. What is the driver of the decadal oscillation of rainfall in Europe that has been observed since the end of the 20th century? How to explain low-frequency variability as observed in the Atlantic Multidecadal Oscillation (AMO)? More generally, how does solar and orbital forcing occur during very long-term climate change? The observations suggest that both a positive feedback loop amplifies the effects of the insolation gradient on the climate system and a resonance phenomenon occurs, filtering out some frequencies in favour of others. Throughout this paper, some answers to these problems are given from a new concept based on the modulated response of subtropical gyres to solar and orbital forcing. Subtropical gyres turn out to be the main driver of long-term climate variability because they tightly control, via the western boundary currents, heat transport from the tropics into middle and high latitudes. Specifically, the theoretical foundations of long-period Rossby waves winding around the subtropical gyres are laid, suggested by the observations of persistent sea surface temperature anomalies at mid-latitudes. Multi-frequency Gyral Rossby Waves (GRWs) exhibit properties resulting from their annular structure and their coupling. Using a β-cone approximation, the momentum equations are solved in polar coordinates. The gradient β of the Coriolis parameter depends on the mean radius of the annulus and remains constant all around the latter. GRWs result from the variation in the Coriolis Effect with the mean radius of the annulus. The speed of the anti-cyclonically wind-driven circulation being higher than the phase velocity of cyclonically propagating GRWs, amplified forcing effects occur as well as resonances for periods consistent with the observations.
View Full-Text
►

▼

Figures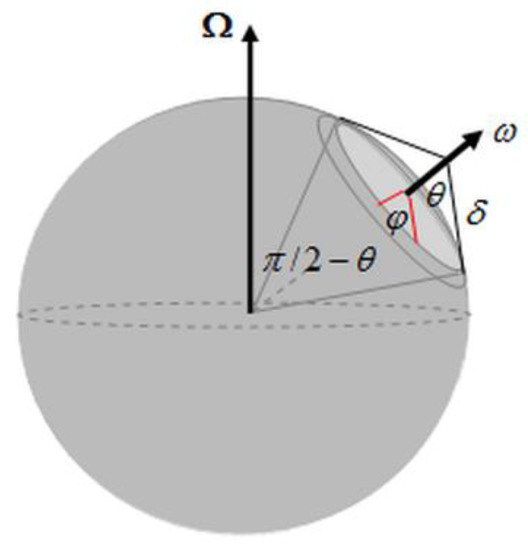 Figure 1
This is an open access article distributed under the
Creative Commons Attribution License
which permits unrestricted use, distribution, and reproduction in any medium, provided the original work is properly cited (CC BY 4.0).

Share & Cite This Article
MDPI and ACS Style
Pinault, J.-L. Modulated Response of Subtropical Gyres: Positive Feedback Loop, Subharmonic Modes, Resonant Solar and Orbital Forcing. J. Mar. Sci. Eng. 2018, 6, 107.
Note that from the first issue of 2016, MDPI journals use article numbers instead of page numbers. See further details here.
Related Articles
Comments
[Return to top]