Insomnia and Information and Communication Technologies (ICT) in Elderly People: A Systematic Review
1
Geriatric Unit & Laboratory of Gerontology and Geriatrics, Department of Medical Sciences, IRCCS "Casa Sollievo della Sofferenza", San Giovanni Rotondo, 71013 Foggia, Italy
2
The BioRobotics Institute, Scuola Superiore Sant'Anna, 56025 Pontedera, Italy
3
Department of Medical and Surgical Sciences, University of Foggia (C.U.R.E. University Centre for Liver Diseases Research and Treatment), 71122 Foggia, Italy
4
ICT, Innovation & Research Unit, IRCCS "Casa Sollievo della Sofferenza", San Giovanni Rotondo, 71013 Foggia, Italy
*
Author to whom correspondence should be addressed.
Received: 14 November 2018 / Revised: 4 June 2019 / Accepted: 10 June 2019 / Published: 15 June 2019
Abstract
Background:
Insomnia seems to be related to disability, risk of injury, metabolic syndrome, risk for cardiovascular diseases, cognitive impairment, depression and impaired quality of life.
Objectives:
The goals in this paper was (1) to keep track of technological concepts and approaches to improve insomnia in elderly people, and (2) to define the effect that information and communication technologies (ICT) is having on patients' care.
Design:
A systematic review was conducted from existing literature. Our selection criteria included: (1) age ≥ 60 years; (2) diagnosis of insomnia with the International Classification of Sleep Disorders (ICSD-II), (3) CBTi (cognitive behavioural therapy insomnia), (4) use of technological tools, and (5) associations between insomnia-related variables and indices of disability, quality of life, and global clinical assessments.
Data analysis:
11 articles were included. An inductive content analysis was used for data extraction.
Results:
Our review revealed any technological systems that could purportedly rehabilitate elderly patients with insomnia. Three categories of research were identified from the review: (1) Internet Deliver-CBTi, (2) virtual coaches, and (3) sleep technologies.
Conclusions:
The potential for ICT to support insomnia care at home can improve the quality of life for families and reduce health care costs and premature institutional care.
View Full-Text
►

▼

Figures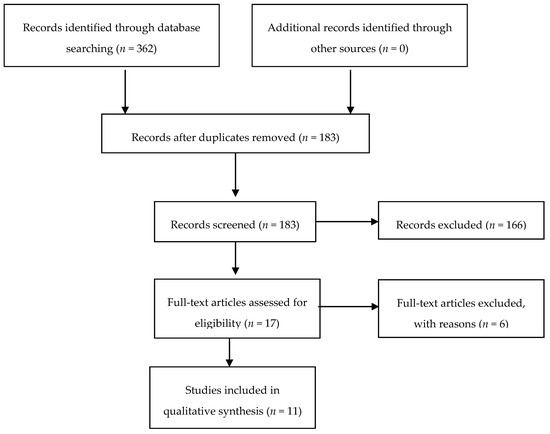 Figure 1
This is an open access article distributed under the
Creative Commons Attribution License
which permits unrestricted use, distribution, and reproduction in any medium, provided the original work is properly cited (CC BY 4.0).

Share & Cite This Article
MDPI and ACS Style
Salvemini, A.; D'Onofrio, G.; Ciccone, F.; Greco, A.; Tullio, A.; Addante, F.; Sancarlo, D.; Vendemiale, G.; Serviddio, G.; Ricciardi, F.; Giuliani, F.; Greco, A. Insomnia and Information and Communication Technologies (ICT) in Elderly People: A Systematic Review. Med. Sci. 2019, 7, 70.
Note that from the first issue of 2016, MDPI journals use article numbers instead of page numbers. See further details here.
Related Articles
Comments
[Return to top]