Influence of Different Annealing Atmospheres on the Mechanical Properties of Freestanding MCrAlY Bond Coats Investigated by Micro-Tensile Creep Tests
1
Materials Science & Engineering, Institute I, Friedrich-Alexander-Universität Erlangen-Nürnberg (FAU), Martensstr. 5, 91058 Erlangen, Germany
2
IEK-1: Materials Synthesis and Processing, Institute of Energy and Climate Research, Forschungszentrum Jülich GmbH, Jülich 52425, Germany
3
IEK-2, Institute of Energy and Climate Research, Forschungszentrum Jülich GmbH, Jülich 52425, Germany
*
Author to whom correspondence should be addressed.
Received: 22 May 2019 / Revised: 16 June 2019 / Accepted: 17 June 2019 / Published: 19 June 2019
Abstract
The mechanical properties of low-pressure plasma sprayed (LPPS) MCrAlY (M = Ni, Co) bond coats, Amdry 386, Amdry 9954 and oxide dispersion strengthened (ODS) Amdry 9954 (named Amdry 9954 + ODS) were investigated after annealing in three atmospheres: Ar–O
2
, Ar–H
2
O, and Ar–H
2
–H
2
O. Freestanding bond coats were investigated to avoid any influence from the substrate. Miniaturized cylindrical tensile specimens were produced by a special grinding process and then tested in a thermomechanical analyzer (TMA) within a temperature range of 900–950 °C. Grain size and phase fraction of all bond coats were investigated by EBSD before testing and no difference in microstructure was revealed due to annealing in various atmospheres. The influence of annealing in different atmospheres on the creep strength was not very pronounced for the Co-based bond coats Amdry 9954 and Amdry 9954 + ODS in the tested conditions. The ODS bond coats revealed significantly higher creep strength but a lower strain to failure than the ODS-free Amdry 9954. The Ni-based bond coat Amdry 386 showed higher creep strength than Amdry 9954 due to the higher fraction of the β-NiAl phase. Additionally, its creep properties at 900 °C were much more affected by annealing in different atmospheres. The bond coat Amdry 386 annealed in an Ar–H
2
O atmosphere showed a significantly lower creep rate than the bond coat annealed in Ar–O
2
and Ar–H
2
–H
2
O atmospheres.
View Full-Text
►

▼

Figures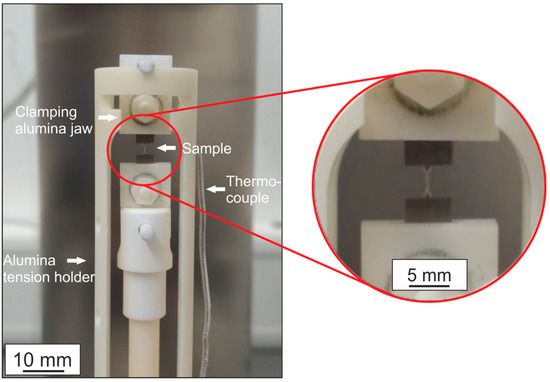 Figure 1
This is an open access article distributed under the
Creative Commons Attribution License
which permits unrestricted use, distribution, and reproduction in any medium, provided the original work is properly cited (CC BY 4.0).

Share & Cite This Article
MDPI and ACS Style
Giese, S.; Neumeier, S.; Bergholz, J.; Naumenko, D.; Quadakkers, W.J.; Vaßen, R.; Göken, M. Influence of Different Annealing Atmospheres on the Mechanical Properties of Freestanding MCrAlY Bond Coats Investigated by Micro-Tensile Creep Tests. Metals 2019, 9, 692.
Note that from the first issue of 2016, MDPI journals use article numbers instead of page numbers. See further details here.
Related Articles
Comments
[Return to top]