Relationship between Mineral and Organic Matter in Shales: The Case of Shahejie Formation, Dongying Sag, China
1
State Key Laboratory of Marine Geology, Tongji University, Shanghai 200092, China
2
CNOOC China Ltd. Shanghai Branch, Shanghai 200335, Shanghai 200335, China
3
State Key Laboratory of Surficial Geochemistry, Nanjing University, Nanjing 210093, China
*
Author to whom correspondence should be addressed.
Received: 27 April 2018 / Revised: 18 May 2018 / Accepted: 21 May 2018 / Published: 23 May 2018
Abstract
Types of organic matter and mineral associations and microstructures of shales can reflect the depositional mechanism and sedimentary environment. Therefore, analysis of organic matter and mineral associations is a prerequisite for research on fine-grained sedimentary rocks. Shales from the Eocene Shahejie Formation in the Dongying Sag of China were selected to classify their lithofacies and to investigate the characteristics of their organic matter and mineral associations. This analysis identified six lithofacies (e.g., laminated shales and massive mudstones); in all the lithofacies, clay minerals exhibit a positive correlation with detrital minerals, thus indicating that they were derived from the same source. The comprehensive analysis of mineral and organic matter associations reveals that detrital minerals were deposited with low-hydrogen index (HI) OM. The deposition of detrital minerals was mainly a physical process. Clay minerals can undergo deposition in one of two ways due to their surface charge: they can either aggregate with high-HI OM via chemical deposition, thus forming organic-rich laminae, or they can be deposited together with low-HI OM via physical deposition, thus forming clay-rich laminae or a massive matrix. Carbonate minerals, which often coexist with high-HI OM, are biological sediments. The analysis of the sedimentary characteristics of these organic matter and mineral associations indicates that the sedimentary processes differ between various lithofacies: e.g., the discontinuous laminated shale represents the product of biophysical processes. Differences in depositional mechanisms are also present in each sub-member. Therefore, it is important to analyze the properties of minerals and organic matter, as well as their associations, to more deeply understand the classification of lithofacies and the depositional processes of shales and mudstones.
View Full-Text
►

▼

Figures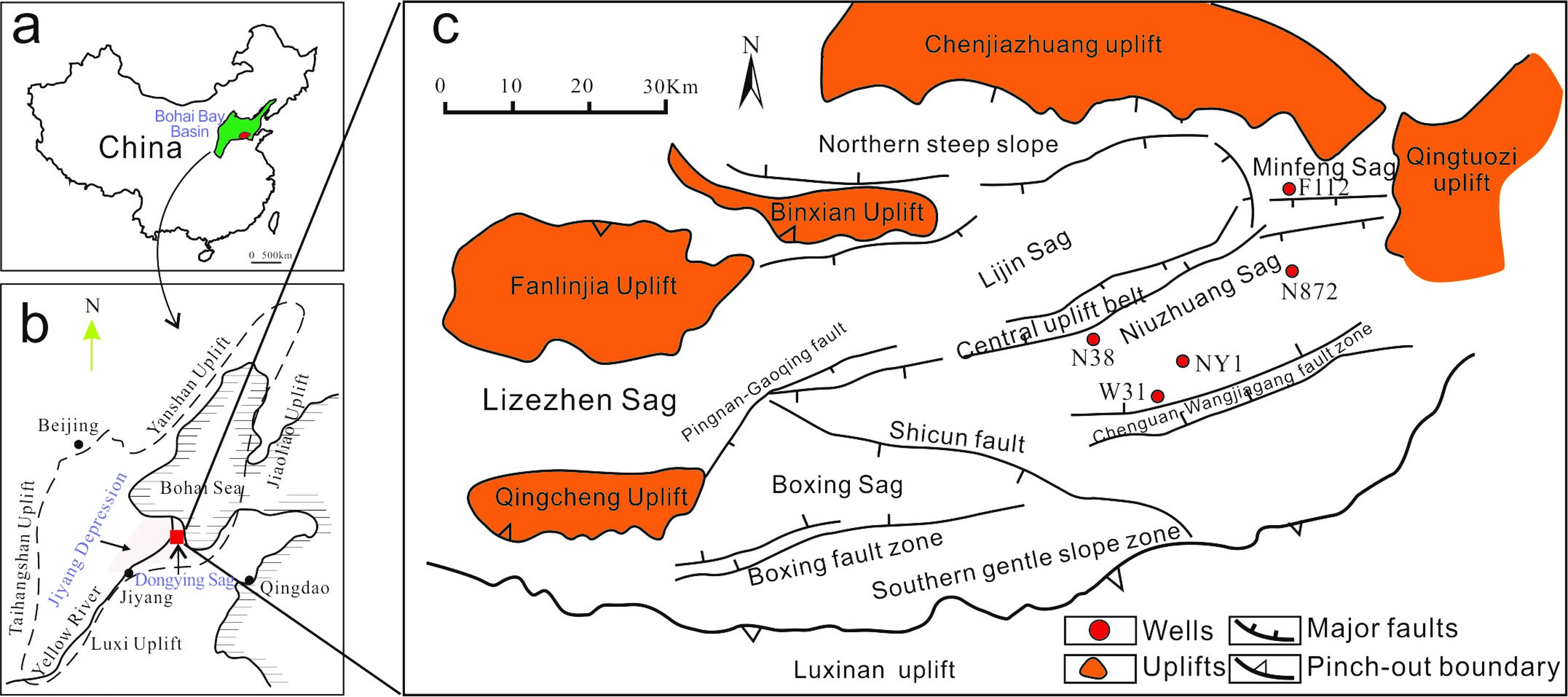 Figure 1
This is an open access article distributed under the
Creative Commons Attribution License
which permits unrestricted use, distribution, and reproduction in any medium, provided the original work is properly cited (CC BY 4.0).

Share & Cite This Article
MDPI and ACS Style
Zeng, X.; Cai, J.; Dong, Z.; Bian, L.; Li, Y. Relationship between Mineral and Organic Matter in Shales: The Case of Shahejie Formation, Dongying Sag, China. Minerals 2018, 8, 222.
Note that from the first issue of 2016, MDPI journals use article numbers instead of page numbers. See further details here.
Related Articles
Comments
[Return to top]