Are the Fenno-Scandinavian Arctic Wetlands a Significant Regional Source of Formic Acid?
1
School of Earth, Atmospheric and Environmental Sciences, University of Manchester, Oxford Road, Manchester M13 9PL, UK
2
National Centre for Atmospheric Science–Climate, Department of Chemistry, University of Cambridge, Cambridge CB2 1EW, UK
3
Facility for Airborne Atmospheric Measurements (FAAM), Cranfield University, Building 125, Cranfield, Bedford MK43 0AL, UK
4
Department of Earth Sciences, Royal Holloway, University of London, Egham TW20 0EX, UK
5
School of Chemistry, University of Bristol, Cantock's Close, Bristol BS8 1TS, UK
*
Author to whom correspondence should be addressed.
†
Current address: Jet Propulsion Laboratory, 4800 Oak Grove Drive, Pasadena, CA 91109, USA.
Received: 25 November 2016 / Revised: 8 June 2017 / Accepted: 13 June 2017 / Published: 22 June 2017
Abstract
This study presents the first gaseous formic acid (HC(O)OH) concentration measurements collected over the Fenno-Scandinavian wetlands (67.9–68.0° N, 22.1–27.8° E) as part of the MAMM (Methane and other greenhouse gases in the Arctic-Measurements, process studies and Modelling) aircraft campaigns conducted in August and September 2013. A boundary layer box model approach has been used to calculate a regionally representative (~240 km
2
) surface flux for HC(O)OH of 0.0098 (±0.0057) mg
[HCOOH]
·m
−2
·h
−1
. A surface-type classification map was used to estimate proportional source contributions to the observed HC(O)OH flux over the measurement region. The removal of expected source contributions (using available literature parameterisations) from the calculated surface flux identified that 75% remained unaccounted for. This may suggest that HC(O)OH emission from wetland within the Fenno-Scandinavian region could contribute up to 29 times higher per unit area than previous theoretical HC(O)OH globally-averaged wetland estimates, highlighting a need for further constrained wetland studies of HC(O)OH emission to better understand its potentially significant impact on the Arctic HC(O)OH budget and consequent impacts on oxidative capacity.
View Full-Text
►

▼

Figures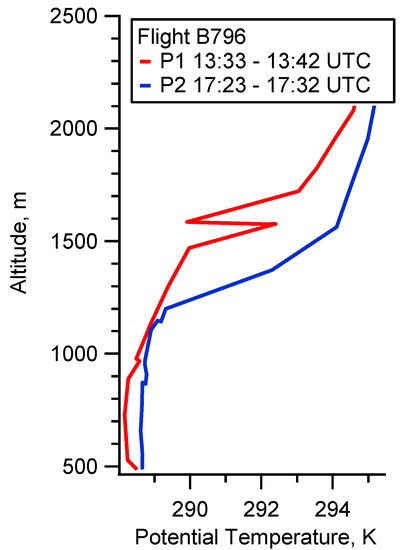 Figure 1
This is an open access article distributed under the
Creative Commons Attribution License
which permits unrestricted use, distribution, and reproduction in any medium, provided the original work is properly cited (CC BY 4.0).

Share & Cite This Article
MDPI and ACS Style
Jones, B.T.; Muller, J.; O'Shea, S.; Bacak, A.; Allen, G.; Gallagher, M.; Bower, K.; Le Breton, M.; Bannan, T.J.; Bauguitte, S.; Pyle, J.; Lowry, D.; Fisher, R.; France, J.; Nisbet, E.; Shallcross, D.; Percival, C. Are the Fenno-Scandinavian Arctic Wetlands a Significant Regional Source of Formic Acid? Atmosphere 2017, 8, 112.
Note that from the first issue of 2016, MDPI journals use article numbers instead of page numbers. See further details here.
Related Articles
Comments
[Return to top]