A Molecular Docking Approach to Evaluate the Pharmacological Properties of Natural and Synthetic Treatment Candidates for Use against Hypertension
1
Department of Computer Science, University of Agriculture, Faisalabad 38040, Pakistan
2
Department of Plant Breeding and Genetics, University of Agriculture, Faisalabad 38040, Pakistan
3
Center for Advanced Studies in Agriculture and Food Security, University of Agriculture, Faisalabad 38040, Pakistan
4
Department of Zoology, College of Science, King Saud University, P.O. Box 2455, Riyadh 11451, Saudi Arabia
5
School of Life Science and Food Engineering, Huaiyin Institute of Technology, Huaian 223003, China
*
Author to whom correspondence should be addressed.
Received: 7 January 2019 / Revised: 26 February 2019 / Accepted: 9 March 2019 / Published: 14 March 2019
Abstract
Cardiovascular diseases (CVDs) have become the leading cause of disability and death worldwide, particularly in low- and middle-income countries. Hypertension, a major cause of CVD progression, is widely attributable to genetic, behavioral, and environmental risk factors. Among the genetic reasons, angiotensin II enzyme, produced as a result of abnormal functioning of the renin–angiotensin system, is reported as the foremost cause of hypertension. A cascade of genes, including those encoding for WNK kinases (WNK1 and WNK4), Bp1, Bp2, angiotensinogen, and other enzymes, is involved in the conversion of angiotensin I to angiotensin II. However, the angiotensin-converting enzyme (ACE) plays a crucial role in this pathway. Therefore, ACE could be a potential therapeutic target in regulating the conversion of angiotensin I to angiotensin II and eventually controlling hypertension. In this study, a molecular docking-based approach was utilized for identifying and evaluating potential inhibitors of ACE present in herbs, other natural sources, and synthetic sources, on the basis of these compounds' binding affinities and other physicochemical features. In addition, the suitability of these inhibitors as drugs for biological systems, considering their adsorption, distribution, metabolism, and excretion (ADME), was predicted using Lipinski's rule. In conclusion, our study provides a novel and clearer insight into the interaction properties of known putative inhibitors of ACE.
View Full-Text
►

▼

Figures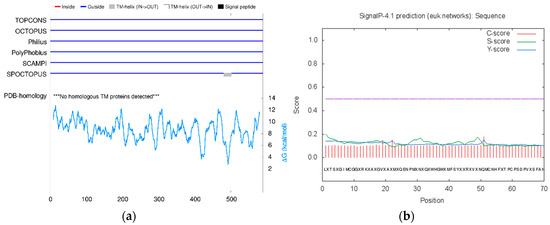 Figure 1
This is an open access article distributed under the
Creative Commons Attribution License
which permits unrestricted use, distribution, and reproduction in any medium, provided the original work is properly cited (CC BY 4.0).

Share & Cite This Article
MDPI and ACS Style
Attique, S.A.; Hassan, M.; Usman, M.; Atif, R.M.; Mahboob, S.; Al-Ghanim, K.A.; Bilal, M.; Nawaz, M.Z. A Molecular Docking Approach to Evaluate the Pharmacological Properties of Natural and Synthetic Treatment Candidates for Use against Hypertension. Int. J. Environ. Res. Public Health 2019, 16, 923.
Note that from the first issue of 2016, MDPI journals use article numbers instead of page numbers. See further details here.
Related Articles
Comments
[Return to top]