Calyculins and Related Marine Natural Products as Serine- Threonine Protein Phosphatase PP1 and PP2A Inhibitors and Total Syntheses of Calyculin A, B, and C
Laboratory of Organic Chemistry, Helsinki University of Technology, PO Box 6100, FIN-02015 HUT, Finland
*
Author to whom correspondence should be addressed.
Received: 21 December 2009 / Revised: 12 January 2010 / Accepted: 13 January 2010 / Published: 21 January 2010
Abstract
Calyculins, highly cytotoxic polyketides, originally isolated from the marine sponge
Discodermia calyx
by Fusetani and co-workers, belong to the lithistid sponges group. These molecules have become interesting targets for cell biologists and synthetic organic chemists. The serine/threonine protein phosphatases play an essential role in the cellular signalling, metabolism, and cell cycle control. Calyculins express potent protein phosphatase 1 and 2A inhibitory activity, and have therefore become valuable tools for cellular biologists studying intracellular processes and their control by reversible phosphorylation. Calyculins might also play an important role in the development of several diseases such as cancer, neurodegenerative diseases, and type 2-
diabetes mellitus
. The fascinating structures of calyculins have inspired various groups of synthetic organic chemists to develop total syntheses of the most abundant calyculins A and C. However, with fifteen chiral centres, a cyano-capped tetraene unit, a phosphate-bearing spiroketal, an
anti
,
anti
,
anti
dipropionate segment, an α-chiral oxazole, and a trihydroxylated γ-amino acid, calyculins reach versatility that only few natural products can surpass, and truly challenge modern chemists' asymmetric synthesis skills.
View Full-Text
►

▼

Figures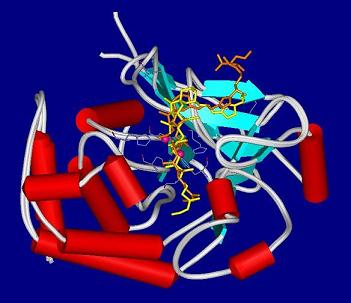 Graphical abstract

Share & Cite This Article
MDPI and ACS Style
Fagerholm, A.E.; Habrant, D.; Koskinen, A.M.P. Calyculins and Related Marine Natural Products as Serine- Threonine Protein Phosphatase PP1 and PP2A Inhibitors and Total Syntheses of Calyculin A, B, and C. Mar. Drugs 2010, 8, 122-172.
Related Articles
Comments
[Return to top]