Marine-Derived Quorum-Sensing Inhibitory Activities Enhance the Antibacterial Efficacy of Tobramycin against
Pseudomonas aeruginosa
1
School of Pharmacy, Queen's University Belfast, 97 Lisburn Rd, Belfast BT9 7BL, UK
2
School of Biological Sciences, Medical Biology Center, 97 Lisburn Road, Belfast BT9 7BL, UK
*
Author to whom correspondence should be addressed.
Academic Editor: Miguel Mitchell
Received: 27 October 2014 / Accepted: 15 December 2014 / Published: 24 December 2014
Abstract
Bacterial epiphytes isolated from marine eukaryotes were screened for the production of quorum sensing inhibitory compounds (QSIs). Marine isolate KS8, identified as a
Pseudoalteromonas
sp., was found to display strong quorum sensing inhibitory (QSI) activity against acyl homoserine lactone (AHL)-based reporter strains
Chromobacterium violaceum
ATCC 12472 and CV026. KS8 supernatant significantly reduced biofilm biomass during biofilm formation (−63%) and in pre-established, mature
P. aeruginosa
PAO1 biofilms (−33%). KS8 supernatant also caused a 0.97-log reduction (−89%) and a 2-log reduction (−99%) in PAO1 biofilm viable counts in the biofilm formation assay and the biofilm eradication assay respectively. The crude organic extract of KS8 had a minimum inhibitory concentration (MIC) of 2 mg/mL against PAO1 but no minimum bactericidal concentration (MBC) was observed over the concentration range tested (MBC > 16 mg/mL). Sub-MIC concentrations (1 mg/mL) of KS8 crude organic extract significantly reduced the quorum sensing (QS)-dependent production of both pyoverdin and pyocyanin in
P. aeruginosa
PAO1 without affecting growth. A combinatorial approach using tobramycin and the crude organic extract at 1 mg/mL against planktonic
P. aeruginosa
PAO1 was found to increase the efficacy of tobramycin ten-fold, decreasing the MIC from 0.75 to 0.075 µg/mL. These data support the validity of approaches combining conventional antibiotic therapy with non-antibiotic compounds to improve the efficacy of current treatments.
View Full-Text
►

▼

Figures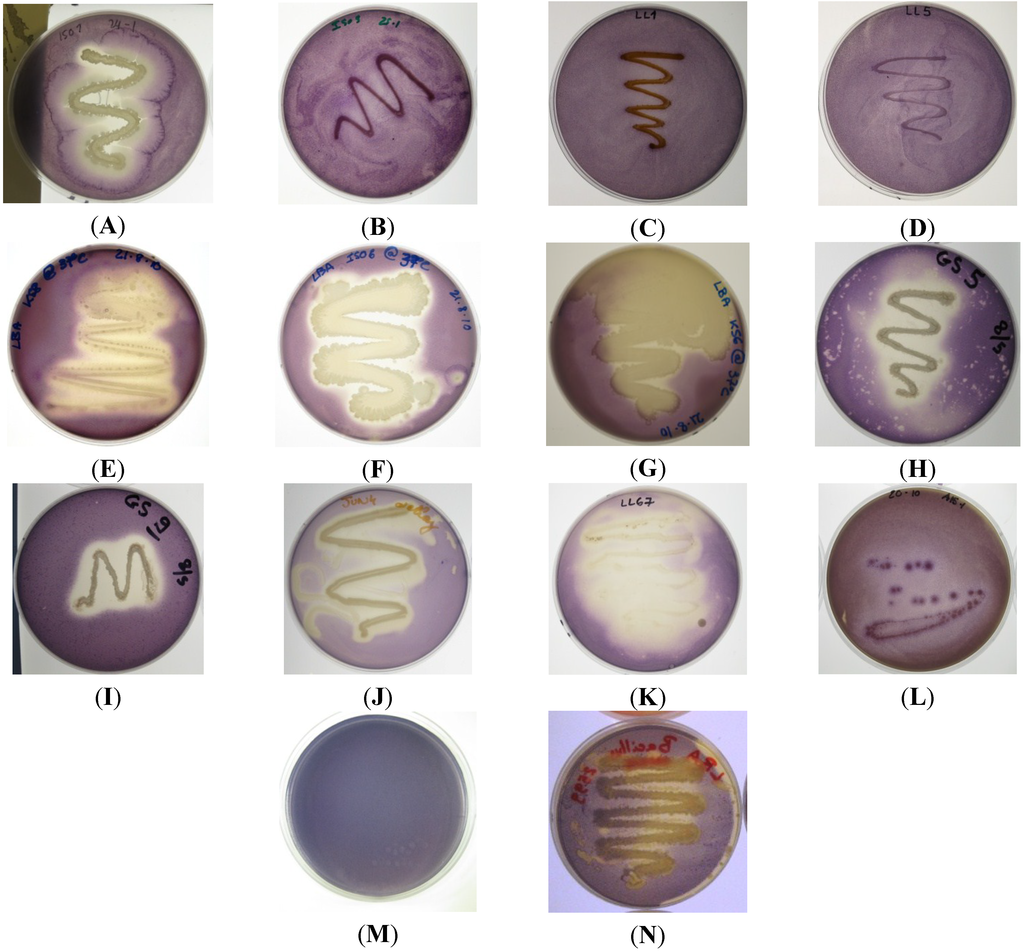 Figure 1
This is an open access article distributed under the
Creative Commons Attribution License
which permits unrestricted use, distribution, and reproduction in any medium, provided the original work is properly cited (CC BY 4.0).

Share & Cite This Article
MDPI and ACS Style
Busetti, A.; Shaw, G.; Megaw, J.; Gorman, S.P.; Maggs, C.A.; Gilmore, B.F. Marine-Derived Quorum-Sensing Inhibitory Activities Enhance the Antibacterial Efficacy of Tobramycin against Pseudomonas aeruginosa. Mar. Drugs 2015, 13, 1-28.
Related Articles
Comments
[Return to top]