Theoretical Study of the Diastereofacial Isomers of Aldrin and Dieldrin
1
Ministry of Environment and Physical Planning, Drezdenska 52, Skopje, Macedonia
2
Institute of Chemistry, Faculty of Science, Arhimedova 5, Skopje, Macedonia
*
Author to whom correspondence should be addressed.
Received: 1 October 2005 / Accepted: 1 February 2006 / Published: 1 February 2006
Abstract
The Diels-Alder reaction of hexachlorocyclopentadiene with norbornadiene givesaldrin but theoretically three other diastereofacial isomers are possible. On oxidation theseisomers can generate eight adducts one of which is known as dieldrin. All these, as well asthe corresponding reactions with hexafluorocyclopenadiene were studied by semiempirical(AM1 and PM3) and hybrid density functional (B3LYP) methods. Besides the energy levels,the transition states were calculated for the reactions leading to the diastereofacial isomers ofaldrin, which indicate that aldrin is the favored product of the reaction both fromthermodynamic and kinetic point of view.
View Full-Text
►

▼

Figures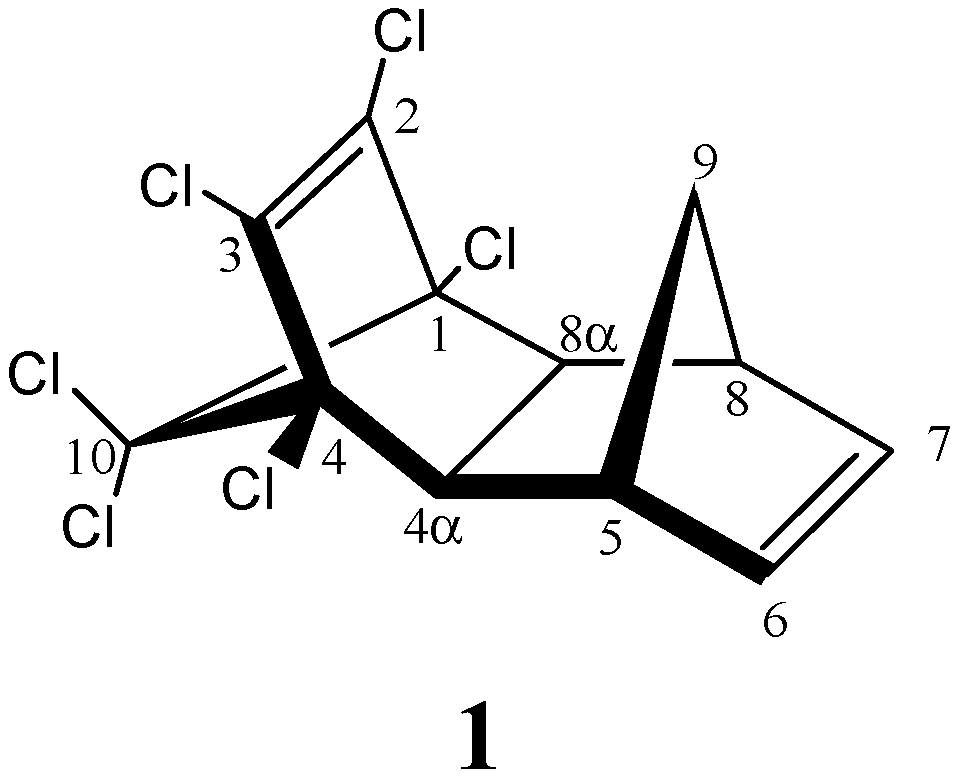 Figure 1

Share & Cite This Article
MDPI and ACS Style
Nestorovska-Krsteska, A.; Zdravkovski, Z. Theoretical Study of the Diastereofacial Isomers of Aldrin and Dieldrin. Int. J. Mol. Sci. 2006, 7, 35-46.
Related Articles
Comments
[Return to top]