Susceptibility of
Staphylococcus aureus

Clinical Isolates to Propolis Extract Alone or in Combination with Antimicrobial Drugs

1

Department and Institute of Microbiology and Virology, School of Pharmacy and Division of Laboratory Medicine in Sosnowiec, Medical University of Silesia, ul. Jagiellońska 4, 41-200 Sosnowiec, Katowice, Poland

2

Department of Conservative Dentistry with Endodontics, Medical University of Silesia, Pl. Akademicki 17, 41-902 Bytom, Katowice, Poland

3

Department and Institute of Pathology, Medical University of Silesia, ul. Ostrogórska 30, 41-200 Sosnowiec, Katowice, Poland

4

Department Bioanalysis and Environmental Studies, School of Pharmacy and Division of Laboratory Medicine in Sosnowiec, Medical University of Silesia, ul. Kasztanowa 3A, 41-200 Sosnowiec, Katowice, Poland

5

Institute of Chemistry, University of Silesia, ul. Szkolna 9, 40-006 Katowice, Poland

*

Author to whom correspondence should be addressed.

Received: 6 June 2013 / Revised: 23 July 2013 / Accepted: 26 July 2013 / Published: 12 August 2013
Abstract
The objective of this study was to assess
in vitro
the antimicrobial activity of ethanolic extract of Polish propolis (EEPP) against methicillin-sensitive
Staphylococcus aureus
(MSSA) and methicillin-resistant
Staphylococcus aureus
(MRSA) clinical isolates. The combined effect of EEPP and 10 selected antistaphylococcal drugs on
S. aureus
clinical cultures was also investigated. EEPP composition was analyzed by a High Performance Liquid Chromatography (HPLC) method. The flavonoid compounds identified in Polish Propolis included flavones, flavonones, flavonolols, flavonols and phenolic acids. EEPP displayed varying effectiveness against twelve
S. aureus
strains, with minimal inhibitory concentration (MIC) within the range from 0.39 to 0.78 mg/mL, determined by broth microdilution method. The average MIC was 0.54 ± 0.22 mg/mL, while calculated MIC
50
and MIC
90
were 0.39 mg/mL and 0.78 mg/mL, respectively. The minimum bactericidal concentration (MBC) of the EEPP ranged from 0.78 to 3.13 mg/mL. The
in vitro
combined effect of EEPP and 10 antibacterial drugs was investigated using disk diffusion method-based assay. Addition of EEPP to cefoxitin (FOX), clindamycin (DA), tetracycline (TE), tobramycin (TOB), linezolid (LIN), trimethoprim+sulfamethoxazole (SXT), penicillin (P), erythromycin (E) regimen, yielded stronger, cumulative antimicrobial effect, against all tested
S. aureus
strains than EEPP and chemotherapeutics alone. In the case of ciprofloxacin (CIP) and chloramphenicol (C) no synergism with EEPP was observed.
View Full-Text
►

▼

Figures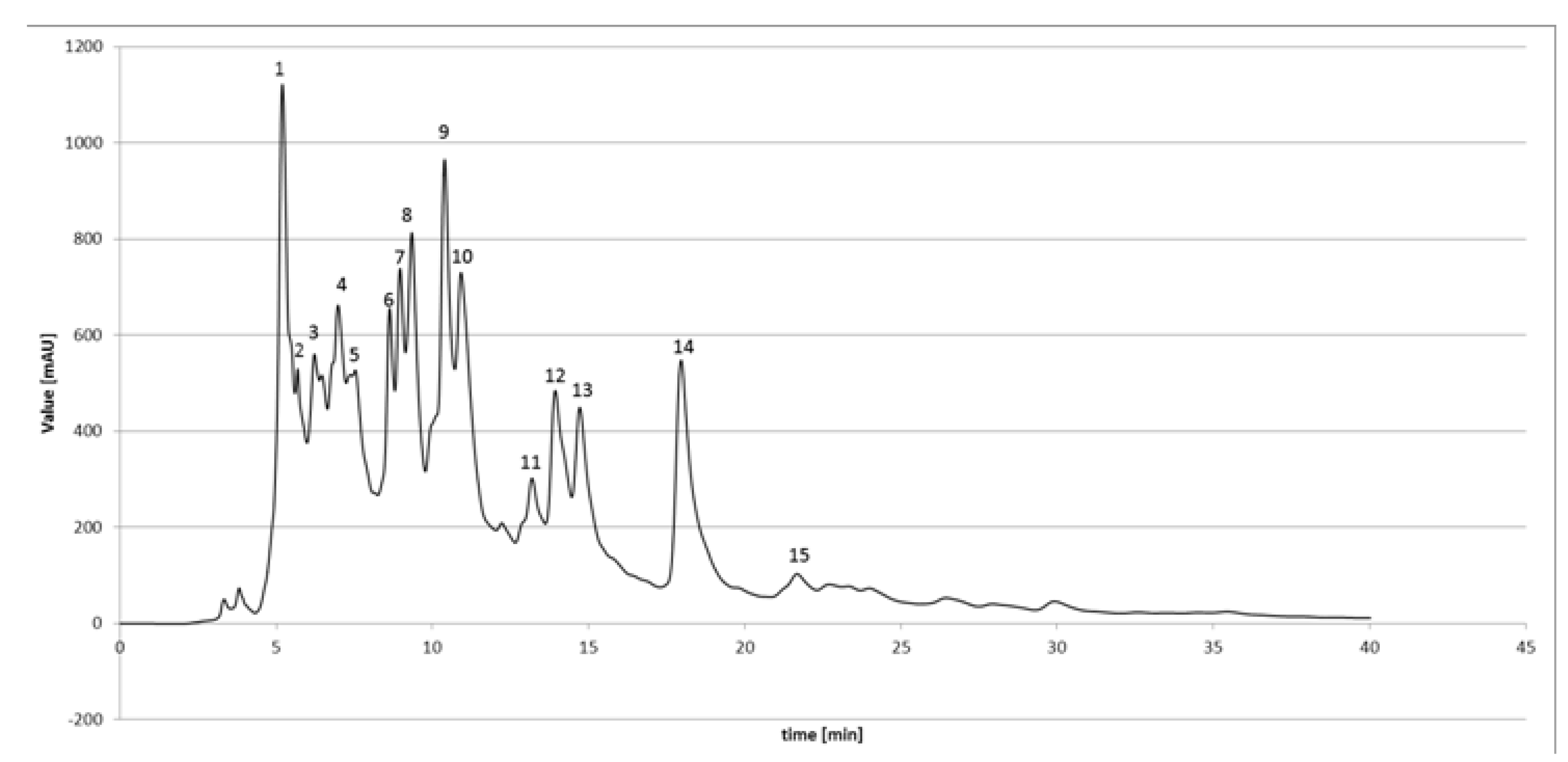 Figure 1

Share & Cite This Article
MDPI and ACS Style
Wojtyczka, R.D.; Dziedzic, A.; Idzik, D.; Kępa, M.; Kubina, R.; Kabała-Dzik, A.; Smoleń-Dzirba, J.; Stojko, J.; Sajewicz, M.; Wąsik, T.J. Susceptibility of Staphylococcus aureus Clinical Isolates to Propolis Extract Alone or in Combination with Antimicrobial Drugs. Molecules 2013, 18, 9623-9640.
Related Articles
Comments
[Return to top]