Conferences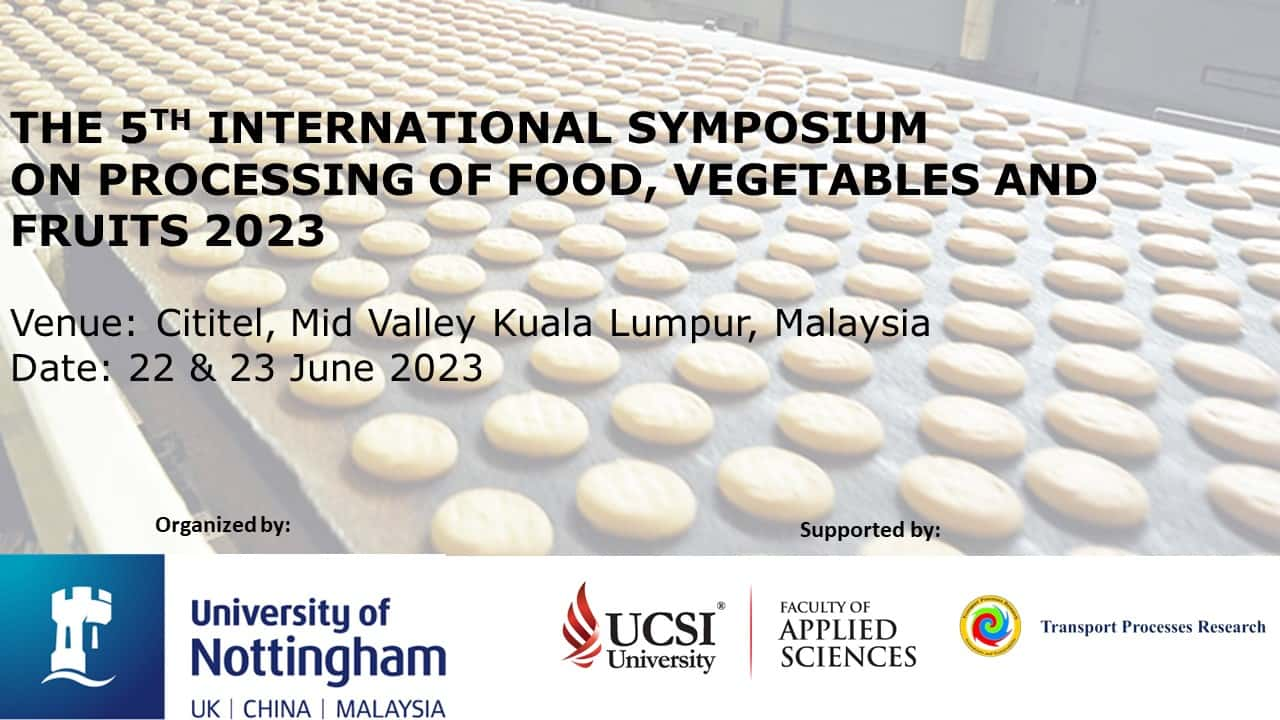 The International Symposium on Processing of Food, Vegetables and Fruits was first organized in 2011 by the University of Nottingham Malaysia and its fifth series will be held in Kuala Lumpur, Malaysia, on 22‒23 June 2023. The symposium aims to attract participants from academia, government agencies and industries currently active in the diverse field of food processing.
Interested participants are welcome to submit papers to the conference, especially for areas focusing on, but not limited to, the latest novel advances in the following topics:
The 3D printing of food, food chemistry, food engineering, food ingredients, food microbiology and IOT in food processing;
Food processing, food properties, food security and food waste recovery and treatment;
The drying of food waste and by products, food safety and food biotechnology;
Functional food, halal food, nutrition and health, packaging and storage;
Product development, product quality and analyses and the valorisation of food waste.
For further information, visit: