Conferences
Upcoming MDPI Conferences (2)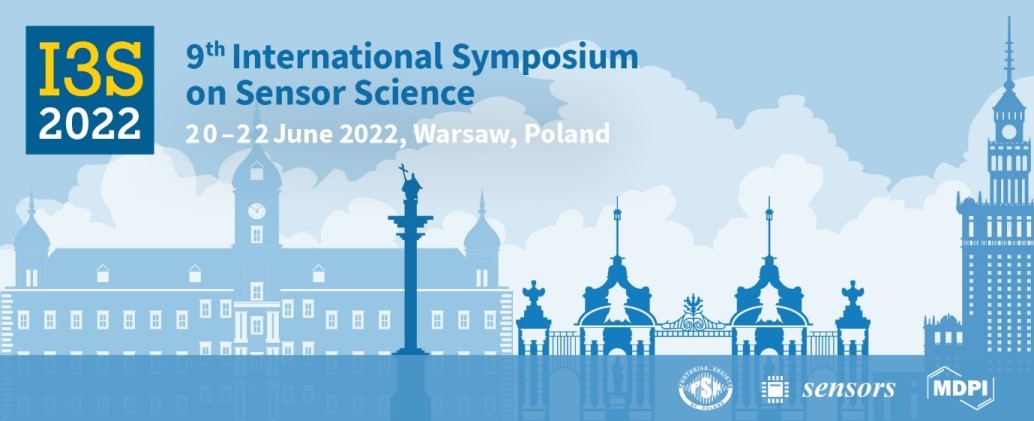 20–22 June 2022
9th International Symposium on Sensor Science - I3S 2022
Warsaw, Poland
Dear Colleagues,
It is with great pleasure that we announce the 9th International Symposium on Sensor Science, to be held in Warsaw, Poland, from 20 to 22 June 2022.
Sensor technology has been shown to be suitable for applications in many important fields, including industrial applications, security medical diagnostics, and environmental monitoring. This international conference, supported by the Photonics Society of Poland, Warsaw University of Technology as well MDPI Sensors, will bring together scientists from different areas to discuss important recent developments in sensor technology. It will represent a great opportunity for an in-person meeting of an interdisciplinary community aiming to discuss important breakthroughs in sensor technology and its related fields.
The main topics of the conference include:
Chemical sensors;
Biosensors;
Physical sensors;
Optical/photonic sensors;
Sensor applications;
Specialty optical fibers for sensing;
Materials, microfluidics, configurations and strategies for sensing;
Distributed sensing in optical fibers;
Amorphous materials for sensor applications.
We look forward to your participation in this exciting event.
Dr. Piotr Lesiak, Prof. Tomasz Woliński, Prof. Leszek Jaroszewicz
I3S2022 Conference Chairs

Follow the conversation on Twitter with #I3S2022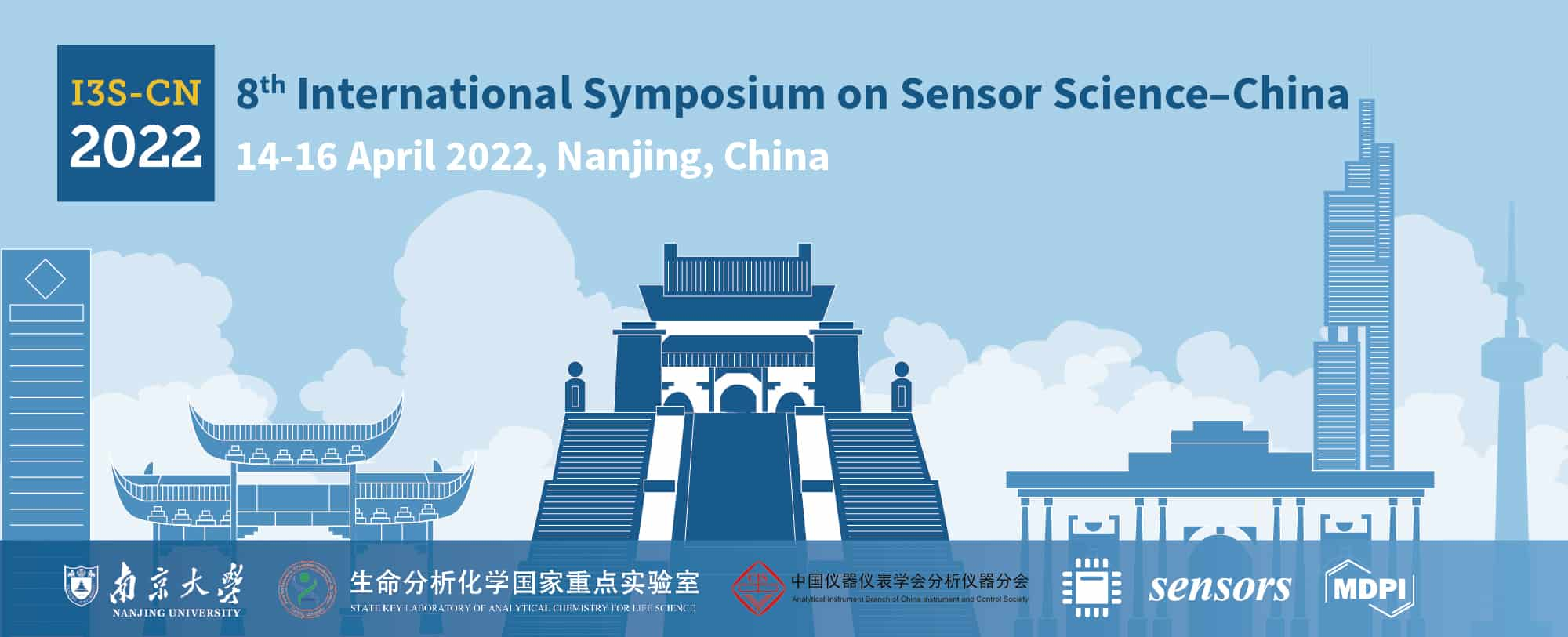 14–16 April 2022
8th International Symposium on Sensor Science - China
Nanjing, China
Dear Colleagues,
Since the outbreak of COVID-19, various regions have implimented active measures to combat the virus. In order to better provide a safe academic communication environment for experts and scholars from various regions, the conference organizer has decided to extend the 8th International Symposium on Sensor Science – China (I3S-CN), which was originally scheduled from 17–19 November 2021 to 14-16 April 2022, with the venue unchanged.
We apologize for the inconvenience caused by the extension of the conference. Thank you for your understanding and support.
With the finding and artificial synthesis of new recognition elements, the significant advancement in the synthesis of nanomaterials and understanding of their properties, and the innovation of signal transduction principles, sensor science has become one of the most active research areas. This conference will provide leading scientists working in this field with a platform to share their latest research and engage in exciting discussions.
The main topics of the conference include:
Biosensors and Bioelectronics;
Chemical Sensors;
Internet of Things and Sensor Networks;
Physical Sensors and MEMS;
Wearable Sensors;
Bioimaging;
Optical Sensors;
Sensors and Actuators.
There will also be two specific topics of Remote Sensing Science Workshop:
Remote Sensors, Data Acquisition and Processing
Remote Sensing Application
The symposium invites submissions for abstracts that will be reviewed by the conference committee. The authors of accepted contributions will be invited to submit a conference paper along with a slide or poster presentation of their works. All participants will have the opportunity to examine, explore, and critically engage with research during the symposium.
During the symposium, a number of renowned speakers will share their current state-of-the-art research, which will also include a Q&A session to allow audience participation.
After the conference, all accepted conference papers will be published in the proceedings of this Symposium within a dedicated issue of the MDPI journal Engineering Proceedings. In addition, all participants will be encouraged to submit an extended full manuscript to one dedicated Special Issue in Sensors with a 500 CHF discount on the Article Processing Charge (APC).
We hope that you will join this Symposium to exchange ideas, communicate fruitful collaborations, and make this eighth edition in China a success.
Kind regards,
Prof. Dr. Huangxian Ju
The Chair of the 8th International Symposium on Sensor Science—China
Photonics announces selected third-party conferences. In case you would like to announce your own event on the Photonics website, please fill out the following form to apply for the announcement of a conference or other academic event (seminar, workshop).
Upcoming Partner Conferences (3)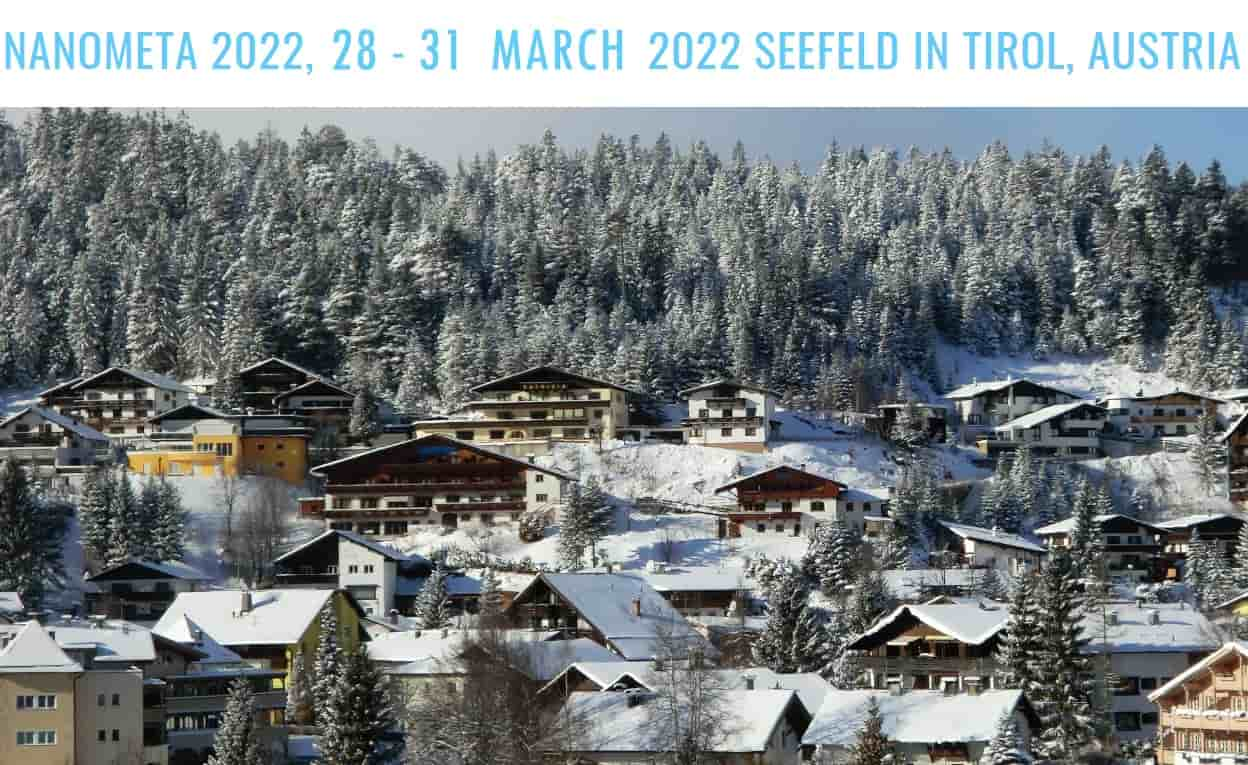 28–31 March 2022
The 8th International Topical Meeting on Nanophotonics and Metamaterials (NANOMETA-2022)
Seefeld, Tirol, Austria
NANOMETA aims to bring together the international Nanotechnology, Photonics and Materials research communities where most recent and challenging results and plans are discussed in the informal setting on a glorious mountaineering resort. The technical programme will include invited and selected contributed papers in the areas of:
low dimensional photonic materials and phenomena
plasmonics and metamaterials, quantum nanophotonics
topological light and matter
artificial intelligence and nanophotonics
advanced nanophotonic applications.

24–29 April 2022
16th International Conference on Laser Ablation
Matsue, Japan
The International Conference on Laser Ablation (COLA) is the premier conference in the field of laser ablation and applications. Since 1991, COLA has been bringing together laser scientists, end-users and industry to review state-of-the-art and next-generation laser ablation technologies. COLA is an interdisciplinary conference and the topics cover a wide range of scientific research that bridges the gap between basic science and applications / technology. The 16th COLA conference will be held in Matsue, Japan in April 24–29, 2022.

18–20 May 2022
The 5th International Conference on Optics, Photonics and Lasers (OPAL' 2022)
Tenerife, Spain
Similarly to the previous OPAL conferences, the 5th International Conference on Optics, Photonics and Lasers (OPAL' 2022) will incorporate three symposiums, covering a broad range of topics related to optics, photonics and lasers, and will provide an excellent opportunity for scholars in this field to exchange novel ideas and present the latest advancements in these areas of research. The OPAL 2022 will be organized by the IFSA—a professional, non-profit association that has served for the industry and academy for more than 20 years.
The purpose of the OPAL' 2022 is to unite leading international researchers, engineers and practitioners who are interested in any of the optical-related technologies. The conference will offer plenary and invited talks, contributed oral and poster presentations, special sessions, tutorials, and exhibitions of commercial products. Social and cultural events will also take place to foster friendly networking among the participants.
The following are the previous OPAL conferences:
OPAL' 2018 (Barcelona, Spain);
OPAL' 2019 (Amsterdam, the Netherlands);
OPAL' 2020 (virtual conference on Zoom);
OPAL' 2021 (Corfu, Greece).
These conferences have attracted many researchers and practitioners in the related fields, from around the world and from all continents, who have presented their latest results regarding the theory, design, device technology and applications of optics, photonics and lasers. We trust that you will find the OPAL' 2022 conference professionally rewarding and stimulating, as well as enjoyable.
Welcome to OPAL' 2022!