Molecules Events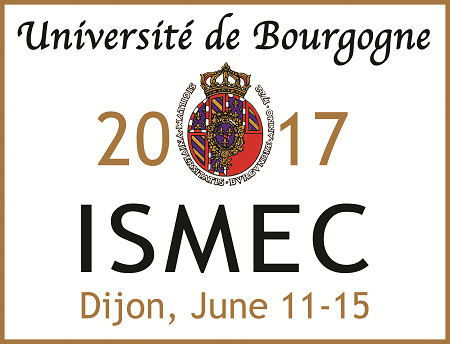 11–15 June 2017
International Symposium on Metal Complexes (ISMEC 2017)
Dijon, France
By gathering researchers from both academia and industry, ISMEC aims at providing an outstanding forum for sharing new ideas and discussing the most recent advances related to the study and applications of metal complexes in the fields of analytical, biomedical, environmental, supramolecular, inorganic, physical, and industrial chemistry. Main topics include:
Speciation, solution equilibria and kinetics in relation to coordination chemistry
Supramolecular chemistry
Analytical methods and sensors based on metal complexes
Solution equilibria and industrial processes (e.g. hydrometallurgy, ion-exchange, catalysis…)
Nanostructured metal complexes
Metal complexes of environmental and biological interests (e.g. proteomics and metabolomics, interactions with metalloenzymes and biomolecules…)
Metals in health sciences (e.g. transport, homeostasis, toxicity, therapy, diagnosis and imaging…)
Chemometrics and computational modelling for equilibrium analysis
The scientific program of the conference includes 5 plenary and 12 keynote lectures. Dr Jean-Pierre Sauvage (Nobel Laureate in Chemistry, 2016) kindly agreed to present the opening lecture on Monday 12th June 2017. In addition, ISMEC 2017 will welcome 38 oral communications and a poster exhibition.