Conferences
Upcoming MDPI Conferences (2)

14 September 2023
The 10th World Sustainability Forum
Hybrid
The 10th World Sustainability Forum (WSF2023) will be a 24-hour event, held in 3 locations, as well as online. We believe that this will optimize worldwide participation in this global event.
The forum will have four main subjects distributed in three locations:
Kicking off in Singapore, the focus will be on sustainability for social community impact. We will then move onto Basel, where our Chairs will lead discussions on sustainability in the industry, and at university and corporate settings. Finally, our last hub in Toronto will focus on sustainability in the built environment.
WSF2023 is part of a global sustainability forum series that is organized by MDPI. As a hybrid event, it will provide scholars with the opportunity to attend the event in person at one of the three conference sites or, most sustainably, online. Arrangements have been made for a state-of-the-art online event.
We are particularly hoping to address STEM research with the social sciences and policy makers.
We look forward to welcoming you across the globe and virtually!
Prof. Dr. Edwin Constable and Prof. Dr. Max Bergman
Global Conference Chairs
Professor Horn Mun Cheah and Associate Professor Renee Tan
Singapore Conference Chairs
Prof. Dr. Anet Režek Jambrak and Dr. Lela Mélon
Basel Conference Chairs
Dr. Umberto Berardi
Toronto Conference Chair
Important Dates
Abstract Submission Deadline: 14 May 2023
Early Bird Registration Deadline: 30 July 2023
Registration Deadline: 3 September 2023
15–30 October 2023
The 6th International Electronic Conference on Atmospheric Sciences (ECAS 2023)
Online
Dear Scientists, Researchers, and Authors,
We are pleased to announce that The 6th International Electronic Conference on Atmospheric Sciences (ECAS 2023), chaired by Prof. Dr. Anthony R. Lupo, will be held from 15 to 30 October 2023.
This year, the topics of interest for this event include, but are not limited to:
S1. Biosphere, Hydrosphere, Land–Atmosphere Interactions
S2. Air Quality and Human Health
S3. Biometeorology
S4. Meteorology
S5. Atmospheric Techniques, Instruments, and Modeling
S6. Climatology
S7. Air Quality
S8. Aerosols
S9. Air Pollution Control
We proudly invite you to join ECAS 2023 to present your latest atmospheric sciences research and development and share novel ideas on related topics.
You can participate in ECAS 2023 free of charge in the following two ways:
- Submit Abstracts & Proceedings/Supplementary files
Submit an abstract before 9th June 2023. After acceptance, you will be asked to submit a short proceedings paper (3–6 pages), optionally with a poster, a slides presentation (in PDF), and/or a short video presentation (max. 3–5 minutes), before 31st July 2023. Detailed information: Instructions for Authors
-Attend Live Sessions
Throughout the duration of the conference, a number of live online sessions will be programmed. We are pleased to invite you to subscribe to ECAS 2023 at https://ecas2023.sciforum.net/ so that you can receive email notifications when the live session program is online and can open online discussion.
In addition, there are two publication options that can be considered after the conference:
- Proceedings
The accepted proceedings papers will probably be published as one dedicated volume in MDPI Environmental Sciences Proceedings (ISSN 2673-4931) after the conference. The publication of proceedings papers is free of charge.
- Conference Special Issue
We are also considering creating a Special Issue for selected conference papers in our journal Atmosphere (ISSN 2073-4433, IF 3.110). All participants of ECAS 2023 are welcome to submit an extended full paper to the conference Special Issue of the journal Atmosphere, with a 20% discount on the Article Processing Charges.
To acknowledge the support of the conference's esteemed authors and recognize their outstanding scientific accomplishments, we are pleased to launch the following awards: Best Paper Award (CHF 500) and Best Presentation Award (CHF 500). For details, please refer to https://sciforum.net/event/ECAS2023#awards.
We will provide Accepted Submission Certificates to authors whose abstracts and conference proceedings/supplementary files have been accepted and published. We also provide Participation Certificates to authors who attend live sessions.
Timeline:
Abstract Submission Deadline: 9th June 2023
Notification of Acceptance Deadline: 30th June 2023
Proceedings Paper Submission Deadline: 31st July 2023
Conference: 15–30 October 2023
We look forward to receiving your research papers and to welcoming you to this e-conference.
Please do not hesitate to contact us if you have any questions.
E-Mail: [email protected]
Environments announces selected third-party conferences. In case you would like to announce your own event on the Environments website, please fill out the following form to apply for the announcement of a conference or other academic event (seminar, workshop).
Upcoming Partner Conferences (1)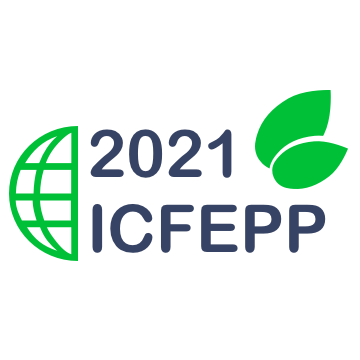 28 September 2021–30 September 2031
2021 International conference on Future Environment Pollution and Prevention (ICFEPP 2021)
Jing De Zhen, China
2021 International conference on Future Environment Pollution and Prevention (ICFEPP 2021) will be held in Jing De Zhen, China, 28–30 September 2021. ICFEPP 2021 is organized by Innovative Science and Engineering Research Institute (ISERI). This conference aims to bring together leading academic scientists, researchers and research scholars to exchange and share their experiences and research results on all aspects of future environment pollution and prevention.
It also provides a premier interdisciplinary platform for researchers, practitioners and educators to present and discuss the most recent innovations, trends, and concerns as well as practical challenges encountered and solutions adopted in the fields of future environment pollution and prevention.