Conferences
Upcoming MDPI Conferences (0)
No conferences found for the selection.
Biomedicines announces selected third-party conferences. In case you would like to announce your own event on the Biomedicines website, please fill out the following form to apply for the announcement of a conference or other academic event (seminar, workshop).
Upcoming Partner Conferences (2)

15–18 September 2020
2020 5th International Conference on Pharmacy and Pharmaceutical Science (ICPPS 2020)
Meiji University, Tokyo, Japan
Welcome to ICPPS 2020!
The 2020 5th International Conference on Pharmacy and Pharmaceutical Science (ICPPS 2020) will be held during September 15-18, 2020 in Meiji University, Tokyo, Japan. ICPPS 2020 is to bring together innovative academics and industrial experts in the field of Pharmacy and Pharmaceutical Science to a common forum.
The primary goal of the conference is to promote research and developmental activities in Pharmacy and Pharmaceutical Science. Another goal is to promote scientific information interchange between researchers, developers, engineers, students, and practitioners working in Japan and abroad. The conference will be held every year to make it an ideal platform for people to share views and experiences in Pharmacy and Pharmaceutical Science and related areas.
ICPPS 2020 welcomes paper submission including abstract and full paper which is not published elsewhere. Topics of interest for submission include, but are not limited to:
Pharmacognosy and Phytochemistry
Pharmaceutics and Pharmacotherapeutics
Pharmacology and Toxicology
Pharmaceutical Chemistry
Pharmaceutical Microbiology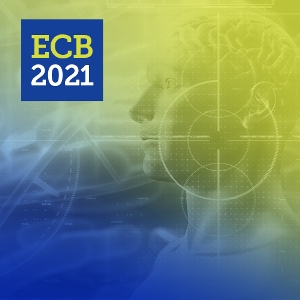 1–26 March 2021
1st International Electronic Conference on Biomedicines (ECB 2021)
Online
Dear Colleagues,
It is my pleasure to invite you to join the 1st International Electronic Conference on Biomedicine in 2021 (ECB 2021) that is hosted online by: https://ecb2021.sciforum.net.
ECB 2021 will present the latest research related to all aspects of research on human health and disease, the discovery and characterization of new therapeutic targets, therapeutic strategies, and research of naturally driven biomedicines, pharmaceuticals, and biopharmaceutical products.
Topics of interest include but are not limited to:
Nanomedicine and Precision Medicine
Nutraceuticals, Nano Nutraceuticals and Nano Pharmaceuticals
Cancer Therapeutics
Metal-based Therapeutics in Preclinical and Clinical Developments
Oncolytic Virus-mediated Immunotherapy
Neuroprotective Therapies in Spinal Cord Injury; the First and Necessary Step Towards the Cure
Exploring Biomedicines in Behavioral Neurology and Neuropsychiatry
Nanomaterials and Its Application in Biomedicine, including Drug/Gene/Vaccine Delivery, Imaging, Medical Devices and Surgical Implants
Translational Biomarkers in Clinical Biomedicine and Precision Medicine
G-protein-coupled Receptor Family
Microbiota, Probiotics and Nutraceuticals: Preventive and Therapeutic Potential
ECB 2021 seeks to fulfill this need by offering a completely digital (online) method for running a scientific conference. ECB 2021 will allow its participants to share their latest research results and receive near-instantaneous feedback from biomedical researchers throughout the world through online question and answer sessions and discussion groups. In this way, ECB 2021 will serve as a platform for advancing the state-of-the-art in biomedicines. There is no cost to participate in ECB 2021.
All submitted abstracts will be evaluated by the conference committee. Upon acceptance of their abstract, authors will contribute an extended abstract for the conference proceedings and a slide presentation of their work. The authors of the most outstanding contributions will be invited to submit a full manuscript for potential publication in Biomedicines (https://www.mdpi.com/journal/biomedicines).
I hope you will choose to be a part of this exciting conference and present your most transformative research on biomedicine.