Need Help?
Support
Find support for a specific problem in the support section of our website.
Get Support
Feedback
Please let us know what you think of our products and services.
Give Feedback
Information
Visit our dedicated information section to learn more about MDPI.
Get Information
clear
26 June 2018
2017 Impact Factor Released for Polymers: 2.935

We are pleased to inform that Polymers received an updated Journal Impact Factor of 2.935 in the June 2018 release of the Journal Citation Reports®. The journal's 5-Year Impact Factor is 3.509. Polymers now ranks 19/87 (Q1) in the category 'Polymer Science.'
Overview of Citation Metrics:
Journal Impact Factor, 2 yrs (2017): 2.935
5-Year Impact Factor (2017): 3.509
CiteScore, 3 yrs (Scopus): 3.30
SJR Scimago Journal Rank 2017(SJR): 0.852
Source Normalized Impact 2017 (SNIP): 1.213

Evolution of Impact Factor, Citations and Publications for Polymers: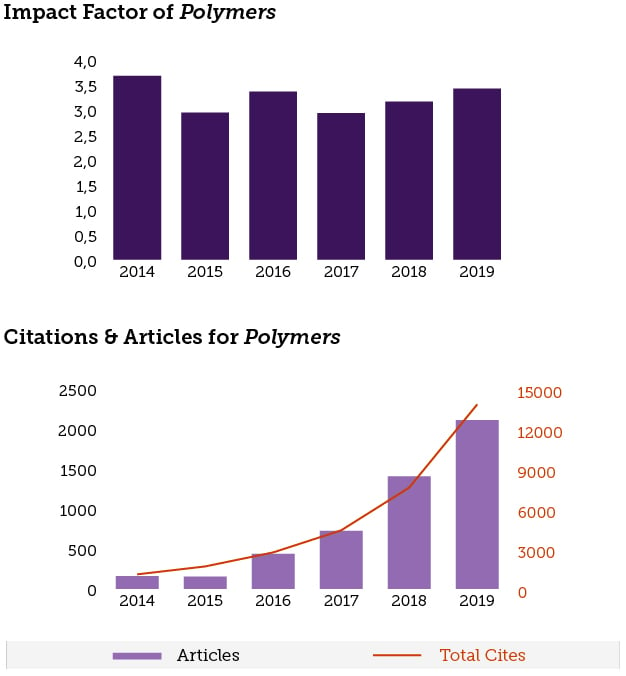 Source: data according to Journal Citation Reports®, 2018 release, a Clarivate Analytics product; and Scopus journal metrics.