Open Access This article is
freely available
re-usable
Article
Using Social Media to Identify Consumers' Sentiments towards Attributes of Health Insurance during Enrollment Season
Center for Health Services Research, The Larner College of Medicine, University of Vermont, Burlington, VT 05405, USA
*
Author to whom correspondence should be addressed.
Received: 27 April 2019 / Accepted: 13 May 2019 / Published: 17 May 2019
Abstract
:
Featured Application
The health insurance choice literature has found that financial considerations, such as premiums, deductible, and maximum out-of-pocket spending caps, are important to consumers. But these financial factors are just part of the cost-benefit trade-off consumers make. Publicly available datasets often do not include these other factors. Researchers in other fields have increasingly used web data from social media platforms, such as Twitter and search engines to analyze consumer behavior using Natural Language Processing. NLP combines machine learning, computational linguistics, and computer science, to understand natural language including consumer's sentiments, attitudes, and emotions from social media. This study is among the first to use natural language from an online platform to analyze sentiments when consumers are discussing health insurance. By clarifying what the expressed attitudes or sentiments are, we get an idea of what variables we may want to include in future studies of health insurance choice.
Abstract
This study aims to identify sentiments that consumers have about health insurance by analyzing what they discuss on Twitter. The objective was to use sentiment analysis to identify attitudes consumers express towards health insurance and health care providers. We used an Application Programming Interface to gather tweets from Twitter with the words "health insurance" or "health plan" during health insurance enrollment season in the United States in 2016‒2017. Word association was used to find words associated with "premium," "access," "network," and "switch." Sentiment analysis established which specific emotions were associated with insurance and medical providers, using the NRC Emotion Lexicon, identifying emotions. We identified that provider networks, prescription drug benefits, political preferences, and norms of other consumers matter. Consumers trust medical providers but they fear unexpected health events. The results suggest that there is a need for different algorithms to help consumers find the plans they want and need. Consumers buying health insurance in the Affordable Care Act marketplaces in the United States choose lower-cost plans with limited benefits, but at the same time express fear about unexpected health events and unanticipated costs. If we better understand the origin of the sentiments that drive consumers, we may be able to help them better navigate insurance plan options and insurers can better respond to their needs.
Keywords:
social media; Twitter; text mining; sentiment analysis; word association; health insurance; provider networks
Author Contributions
Both authors made substantial contributions to the conception and design of the work. E.M.v.d.B.-A. was responsible for the acquisition, analysis, and interpretation of data; and for drafting the work. A.J.A. played an important role in the interpretation of the data and results and substantively revised the manuscript. Both authors have approved the submitted version and agree to be personally accountable for their own contributions and for ensuring that questions related to the accuracy or integrity of any part of the work are appropriately investigated, resolved, and documented in the literature.
Conflicts of Interest
The authors declare no conflict of interest.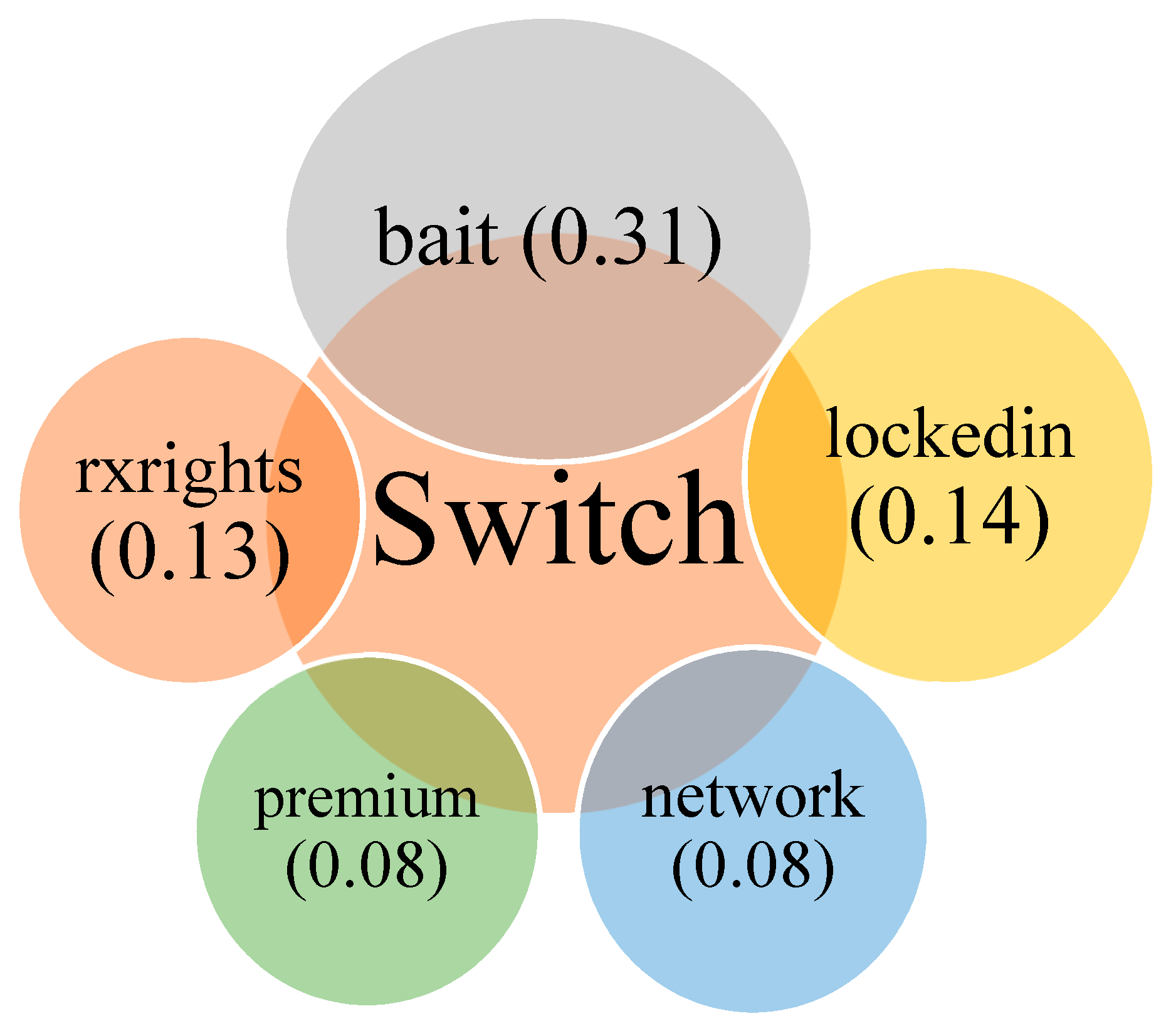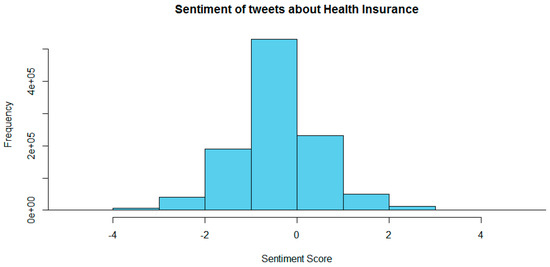 Figure 2. Sentiments expressed in health insurance-related tweets in 2016‒2017 Affordable Care Act enrollment season.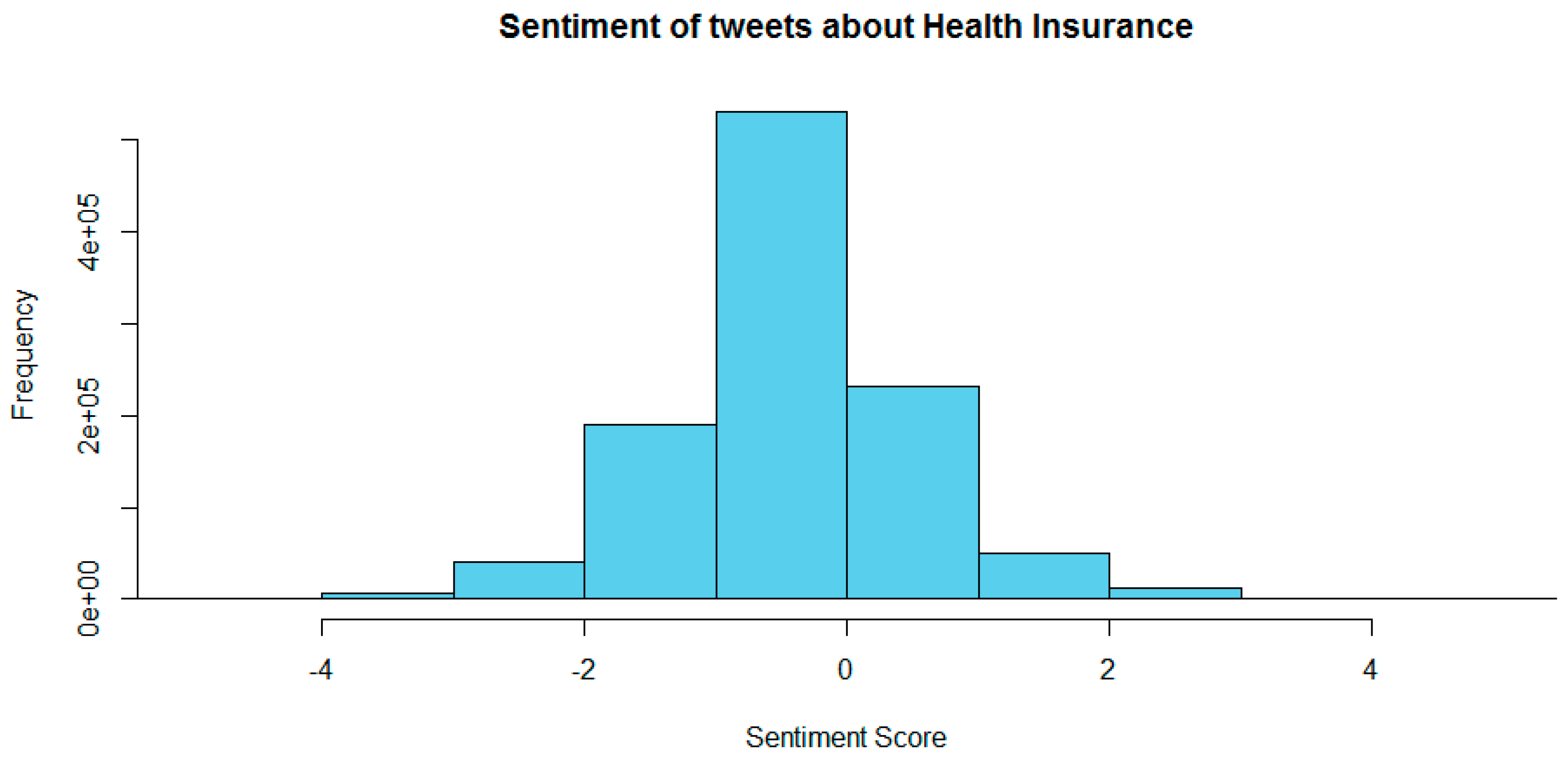 | Positive | Negative |
| --- | --- |
| Doctor (trust) | Pressure (negative) |
| Physician (trust) | Die (fear, sadness) |
| Hospital (trust) | Emergency (fear, anger, disgust, sadness) |
| Nurse (trust) | Disease (fear, anger, disgust, sadness) |
| Plan (anticipation) | Pain, surgery (fear, sadness) |
| Save money (joy) | Miscarriage (fear, sadness) |
| Choice (positive) | Cancer (fear, anger, disgust, sadness) |
Note: In brackets are the emotions that the NRC Emolex associated with the word used in the tweets.
Term in Tweets
Words Used
Association
Premium
Increase
relief
Obamacare
0.17
0.16
0.08
Access
No-copay
ppact (planned parenthood), birth, women
Affordable Care Act
0.74
0.66, 0.51, 0.40
0.15
Network
narrow
providers
covering
0.23
0.16
0.08
Switch
Bait
lockedin
rxrights
premium
network
0.31
0.14
0.13
0.08
0.08

© 2019 by the authors. Licensee MDPI, Basel, Switzerland. This article is an open access article distributed under the terms and conditions of the Creative Commons Attribution (CC BY) license (http://creativecommons.org/licenses/by/4.0/).