Special Issue "Sustainable Policy on Climate Equity"
A special issue of Sustainability (ISSN 2071-1050).
Deadline for manuscript submissions: closed (30 November 2011) | Viewed by 46890

Special Issue Editor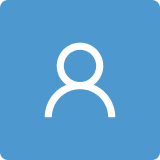 Dr. Paul Baer
E-Mail
Guest Editor
School of Public Policy, Georgia Institute of Technology, 685 Cherry St., Atlanta, GA 30332, USA

Special Issue Information
Dear Colleagues,
Debates about fair or equitable climate policy have been prominent for many years in academic and policy circles. It is widely argued that climate policy must be fair, or at least fair enough, if it is to be effective and sustainable. The UNFCCC itself embraces the concept of equity in the idea of "common but differentiated responsibilities and respective capabilities", which is reflected in various operational distinctions between the historically industrialized (Annex I) and developing (non-Annex I) countries – the "North" and the "South."
However, in the nearly 20 years since the signing of the UNFCCC, the world has changed substantially, and the simple Annex I/Non-Annex I, industrialized/developing division has arguably become substantially obsolete. Yet a new political configuration, with consensual principles for fair global burden sharing that would transcend this distinction, has yet to arise; the North-South division still pervades the climate talks, and the idea of equity remains highly contested.
To foster creative thinking about possibilities for a "fair enough" climate solution, in this issue we we invite submissions on all topics related to equitable climate policy including, but not limited to:
The target: what is the role of equity in setting an objective for emissions reductions, and thus for dividing risks and costs between those who will be affected by climate change and those who must pay for emissions reductions?
Allocation: How should the costs of paying for emissions reductions be shared, between countries and within countries?
Adaptation and liability: what represents equitable support for adaptation and for compensation for those harmed by climate change, and how should the costs of that support be shared?
Procedural Justice: What processes could support fair international bargaining, and fair participation in climate policy decision-making within countries?
Dr. Paul Baer
Guest Editor
Keywords
climate change and development
sustainability
equity
burden-sharing
adaptation
mitigation
global justice