Remote Sensing Events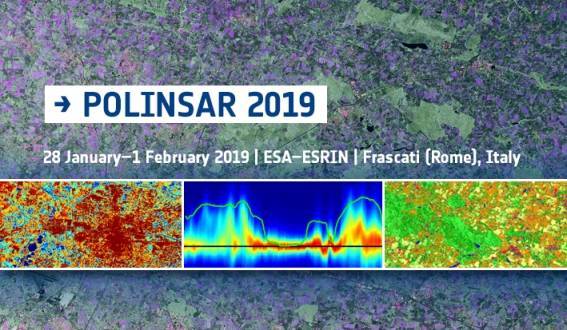 28 January–1 February 2019
The 9th International Workshop on Science and Applications of SAR Polarimetry and Polarimetric Interferometry
Frascati, Italy
The European Space Agency is organising POLinSAR 2019, the 9th International Workshop on Science and Applications of SAR Polarimetry and Polarimetric Interferometry, to be hosted in ESRIN, Frascati, Italy from 28th January to 1st February 2019.
The Workshop is open to:
ESA Principal Investigators, scientists and students working in the field of SAR Polarimetry and Polarimetric Interferometry;
Users of Copernicus data as well as national SAR missions;
Representatives from National, European and International space and value adding industry.
The main objectives are to provide a forum for scientific exchange, present the latest exploitation results obtained from full-pol airborne and spaceborne systems, assess the state-of-the-art, review the techniques to retrieve bio-geophysical parameters and their accuracy, give recommendations for algorithm development and new products, support the preparation of the exploitation of future full-pol missions by ESA and Third Parties (e.g. BIOMASS, NOVASAR-S, RCM, SAOCOM, TerraSAR-L ...), present innovative polarimetric applications and ideas for future polarimetric mission concepts.