Conferences
Upcoming MDPI Conferences (1)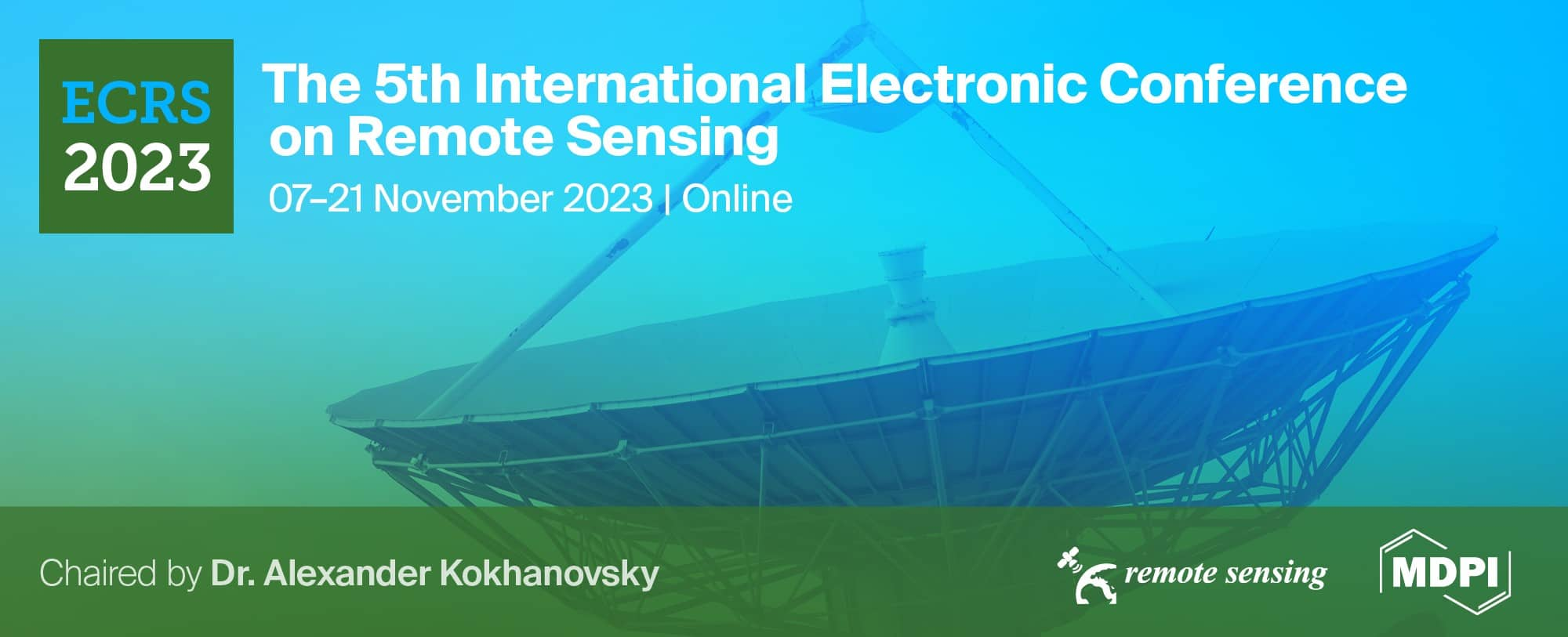 7–21 November 2023
The 5th International Electronic Conference on Remote Sensing
Online
Dear Colleagues,
The 5th International Electronic Conference on Remote Sensing with a focus on "Advances in experimental and theoretical studies of terrestrial atmosphere and underlying surface" will be held on 7–21 November 2023. The main aim of the conference is to present recent advances in experimental and theoretical studies of the atmosphere (trace gases, atmospheric aerosols, cloudiness, precipitation, temperature, and pressure) and underlying surfaces with a focus on cryosphere, which has a great impact, including non-linear impacts, on climate change trends and the warming of our planet. The conference will promote the use of remote sensing and geospatial information technology and enable the exchange of innovative approaches in the area of remote sensing.
This is an excellent opportunity for remote sensing scientists to communicate with their colleagues, learn from each other, and share ideas and results. It will be possible to deliver live and pre-recorded presentations simultaneously.
The main topics and sessions of the conference are as follows:
S1. Remote sensing systems and techniques
S1-1. Ground-based, airborne, shipborne, and spaceborne remote sensing systems;
S1-2. Hyperspectral remote sensing;
S1-3. Lidar remote sensing;
S1-4. Radar remote sensing;
S1-5. Passive remote sensing.
S2. Remote sensing: physical fundamentals and inverse theory
S2-1. Electromagnetic light scattering;
S2-2 Radiative transfer;
S2-3 Inverse theory.
S3. Remote sensing applications
S3-1. Oceanic remote sensing;
S3-2. Vegetation remote sensing;
S3-3. Remote sensing of land-use and land-cover change;
S3-4. Remote sensing of snow and ice;
S3-5. Remote sensing of precipitation;
S3-6. Aerosol remote sensing;
S3-7. Cloud remote sensing;
S3-8 Remote sensing of atmospheric trace gases.
All accepted abstracts will be published on the website of the conference. You are required to submit an abstract (250–500 word limit). Please see the abstract guidelines at "Instructions for Authors".
After the conference, there will be a possibility to submit selected papers to the related journal Remote Sensing (Impact Factor (2021): 5.349; 5-Year Impact Factor (2021): 5.786; Top Open Access Journal in Remote Sensing) with a 20% discount on the APCs.
On behalf of the Organizing Committee, we invite you to join us at the 5th International Electronic Conference on "Advances in experimental and theoretical studies of terrestrial atmosphere and underlying surface".
Dr. Alexander Kokhanovsky
Chair of the 5th International Electronic Conference on Remote Sensing
German Research Centre for Geosciences, Potsdam, Germany
Remote Sensing announces selected third-party conferences. In case you would like to announce your own event on the Remote Sensing website, please fill out the following form to apply for the announcement of a conference or other academic event (seminar, workshop).
Upcoming Partner Conferences (3)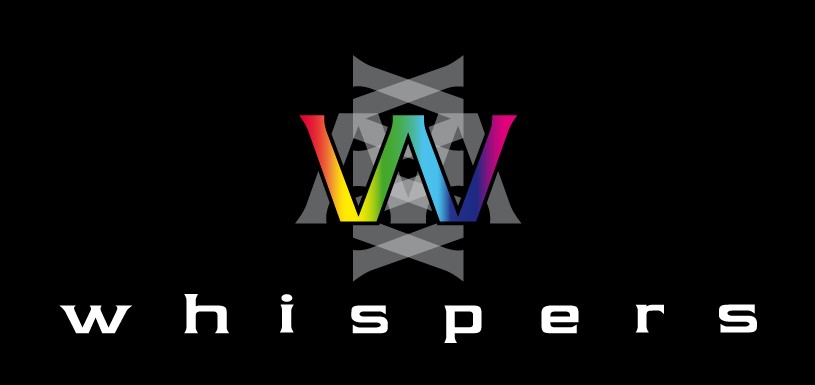 31 October–2 November 2023
WHISPERS Workshop 2023
Athens, Greece
The aim of the WHISPERS workshop is to bring together all the people involved in hyperspectral data processing, generally speaking.
This year, the workshop will take place within The Eugenides Foundation's technologically advanced Conference Centre in Athens, Greece, from October 31 to November 2.
BY "DATA" WE MEAN:
Signals, as provided by spectrometers and processed individually;
Images, from the ground using microscopes and spectrometers to airborne or satellite sensors, up to astrophysical data;
Models of sensors or of the sensed scene, including physical considerations.
BY "PROCESSING":
We mean everything from the acquisition to the calibration to the analysis (image processing, signal processing, feature extraction, dimension reduction, unmixing and source separation, and classification).
Visit our website: https://www.ieee-whispers.com/
For more information on this cooperative Special Issue of Remote Sensing, please visit:
https://www.mdpi.com/journal/remotesensing/special_issues/8SG5067S2R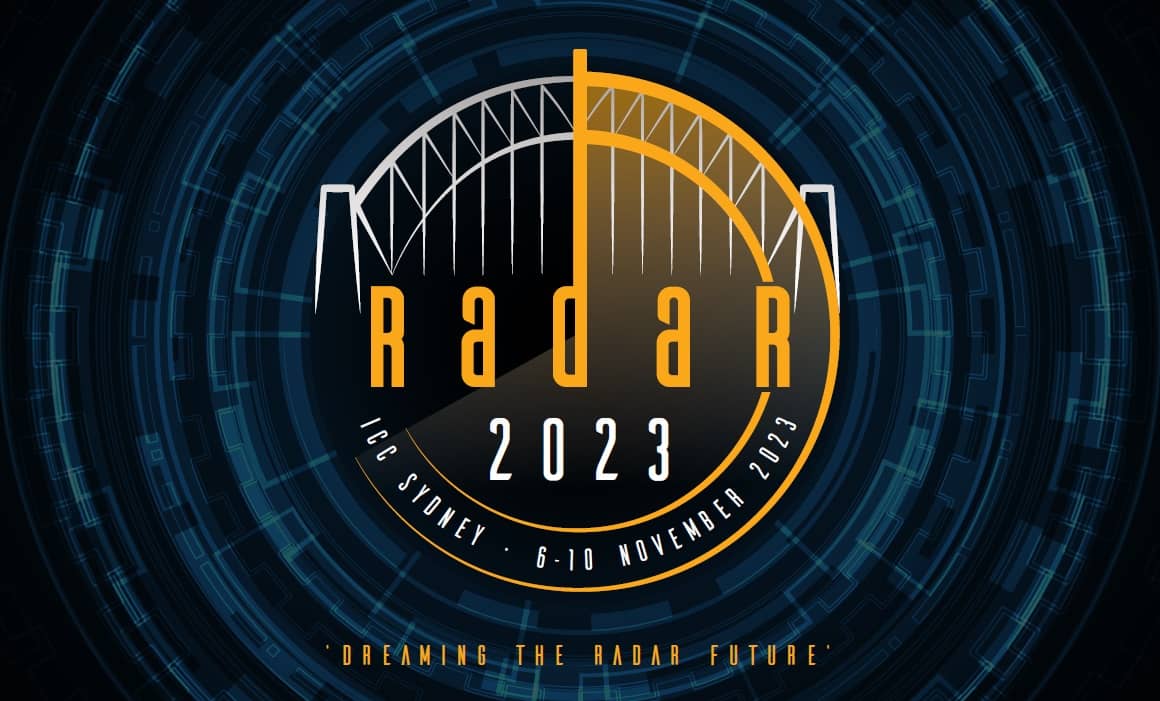 6–10 November 2023
IEEE International Radar Conference 2023
Sydney, Australia
Dear Colleagues,
We invite you to join us at the heart of the harbour city to dream the future of radar. The IEEE International Radar Conference 2023 will bring together researchers who are leading international efforts to shape the future of radar science, technology and education.
Visit Australia's global city, Sydney—a beacon for leaders, thinkers and innovators from around the world—in 2023 for the IEEE's annual International Conference on Radar. Held at the International Convention Centre, situated at the intersection of Sydney's academic, cultural and technology precincts, Sydney has everything that is needed to connect, inspire real progress and build long-lasting relationships at Radar 2023.
Join us in 'Dreaming the radar future'.
Luke Rosenberg and Joe Fabrizio
International Radar Conference 2023 General Co-Chairs

11–12 December 2023
14th Southern Forestry and Natural Resource Management GIS Conference
Athens, GA, USA
The University of Georgia and the Warnell School of Forestry and Natural Resources invite researchers and professionals in forestry and natural resource management to a conference devoted to issues and advances in the use of geographic information systems (GIS) and related mapping and spatial technologies.
Topics will include the following:
Mapping;
UAVs;
Forest inventory;
Geospatial technologies;
Forest health;
Natural hazards/fires in forestry;
Forest economics and policy;
Recreation;
GPS;
LiDAR;
Biomass and bioenergy;
GPS accuracy assessments;
Remote sensing;
Urban forestry;
Forest sustainability;
Invasive species.