Journal Browser
►

▼

Journal Browser
Conferences
Upcoming MDPI Conferences (0)
No conferences found for the selection.
J. Compos. Sci. announces selected third-party conferences. In case you would like to announce your own event on the J. Compos. Sci. website, please fill out the following form to apply for the announcement of a conference or other academic event (seminar, workshop).
Upcoming Partner Conferences (2)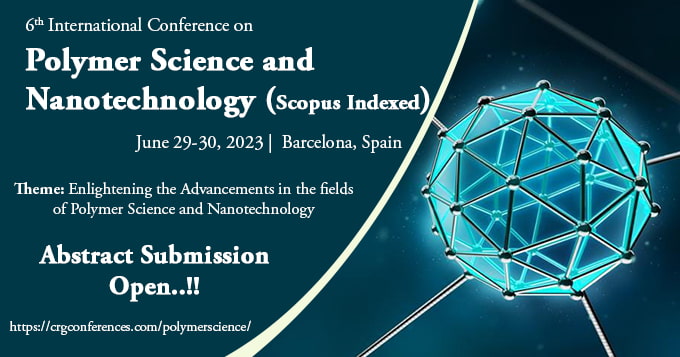 29–30 June 2023
6th International Conference on Polymer Science and Nanotechnology
Barcelona, Spain
Our conference "International Conference on Polymer Science And Nanotechnology" is going to be held on 29–30 June 2023 in Barcelona, Spain, with the theme of "Enlightening the Advancements in the Fields of Polymer Science and Nanotechnology".
The main focus is not only to cover new inventions being developed but also to create a networking platform where science and business can cooperate and offer humankind the best implementable thoughts and products.
Dignified personalities from different fields are identified for their contributions to this conference. It provides an opportunity for any innovative publications and indexing in research journals, updates, and e-books.
Aims of the conference:
To build a vibrant and supportive community of scholars by markedly expanding opportunities to connect and explore ideas, and covering the following topics:
Applications of Polymer Materials
Smart and Functional Polymers
Polymers in Wastes and Their Environmental Impact
Polymers in Petroleum Industries
Polymers in Everyday Life
Polymers for Drug Delivery System
Biopolymers and Biomedical Engineering
You can check more information at: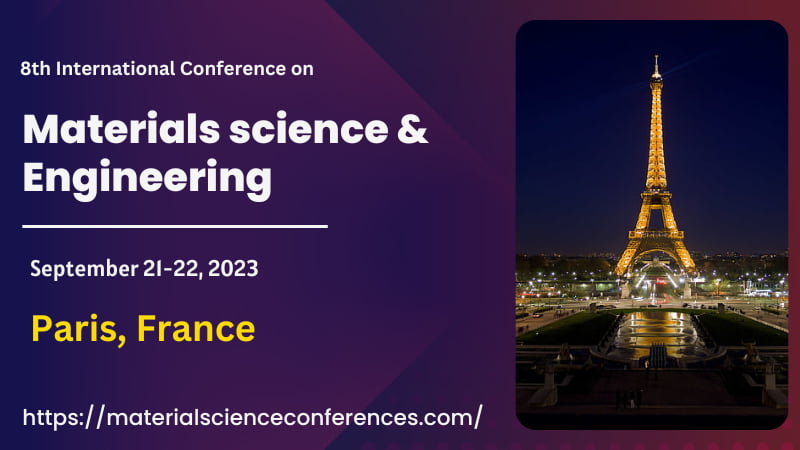 21–22 September 2023
8th International Conference on Materials Science and Engineering
Paris, France
We are honored to invite you to speak at "Materials science 2023" on September 21–22, 2023, in Paris, France, which is curated by a Panel of Organizing Committee Members. Your experience will be an excellent addition to this congress, and we would love to hear your thoughts and ideas at this congress. Materials science 2023 will host a series of oral and poster presentations, workshops, symposia, exhibitions, and many more.
Coalesce Research Group is a USA-based emerging open access publisher and International Conference Event organizer which aims to serve the scientific community by delivering high-quality research from eminent scientists, professors, and scientific research communities in all fields of medicine, clinical, life science, engineering, and technology to research scholars, students, libraries, educational institutions, research centers and industries with the aim to encourage them to "enhance your Research" in their respective fields.
More information about the conference is available at: