Conferences
Upcoming MDPI Conferences (0)
No conferences found for the selection.
Forests announces selected third-party conferences. In case you would like to announce your own event on the Forests website, please fill out the following form to apply for the announcement of a conference or other academic event (seminar, workshop).
Upcoming Partner Conferences (3)

28–29 September 2021
Forest Ecosystems in the Conditions of Climate Change: Biological Productivity and Remote Sensing
Online
The conference will bring together researchers to address the issues of reforestation, monitoring and remote sensing of forests, explore and discuss opportunities and challenges related to forest ecosystems in the conditions of climate change. Participants will focus on new research-based solutions, good practices, processing of remote sensing data and analysis techniques, advances in mitigation and adaptation activities in global environmental initiatives.
Contributions are welcome on any aspect of modern forest science, including empirical, theoretical and practical applications. The conference is held in the framework of two international projects: GIS and Remote Sensing for Sustainable Forestry and Ecology (SUFOGIS, Erasmus+) and Environmental Monitoring and Assessment of Land Use / Land Cover Change Impact on Ecological Security Using Geospatial Technologies (GEMOECO, BRICS).
As more scientific information about global warming accumulates, climate change is emerging as perhaps the greatest environmental challenge of the 21st century (FAO). On the global level forest ecosystems play a major role in climate change: they remove and store carbon from the atmosphere in their biomass, soils and products; when managed sustainably, they produce wood fuels as a benign alternative to fossil fuels; and provide cost-effective mitigation solutions. Over the past four decades, the use of space-borne sensor data provided unique advances for professional community to estimate forest ecosystems. Remote sensing techniques become unprecedented alternative option to expensive and time consuming field measures in monitoring of forest ecosystems over large and remote geographic areas. While essential progress has been achieved in the field, there remains a critical need for integrated understanding of the resilience and vulnerability of the forest ecosystems at the regional and global scale. The conference is aimed at promoting the exchange of new research ideas and practices on the use of remote sensing in estimation of forest ecosystems and tackling the issues of climate change.

4–6 October 2021
IUFRO2021
Brno, Czech Republic
The forestry sector is significantly affected by environmental change and currently facing one of the biggest crises in recent history. A continuous string of natural disasters increases pressure on forest management scenarios, timber and non-wood forest products trading and pricing, sale policies, labour productivity, and demand and supply responses. These challenges considerably influence the whole value chain.
Forest management, timber and non-timber products, and wood markets are confronted with increasing pressure for enhanced managerial skills, planning, logistics, communication, marketing and analysis. The overproduction and related overall deficient demand for wood products also influence the forest-based sector. A shortage of skilled labour to manage the calamitous situation efficiently is significantly affecting the forest-based sector. The crisis in forestry becomes even more deeply rooted due to the current pandemic, which also notably decreases public interest in forest-related issues.
It is the duty of the forestry professional and scientific community at the national, European, and global levels to address this highly challenging condition and to propose steps to stabilise the forest-based and wood sectors.

Conference sessions:
Socio-economic development of forestry in national, EU, and global economies;
Social entrepreneurship, social innovation and corporate social responsibility in forestry;
Labour market - employment in the forestry sector;
Data analysis and financial knowledge exchange;
Forest certification and marketing;
Bioeconomy related current and upcoming EU policies;
Economic and accounting approaches to sustainable development in the forestry and wood sectors;
Socio-economic development of forestry in developing countries;
History of IUFRO 4.05 Unit–40th Anniversary.
Venue: Mendel University in Brno, Brno, Czech Republic (foreseen as hybrid conference)
Number of participants: 50-70
Twitter: https://twitter.com/IUFRO2021_Brno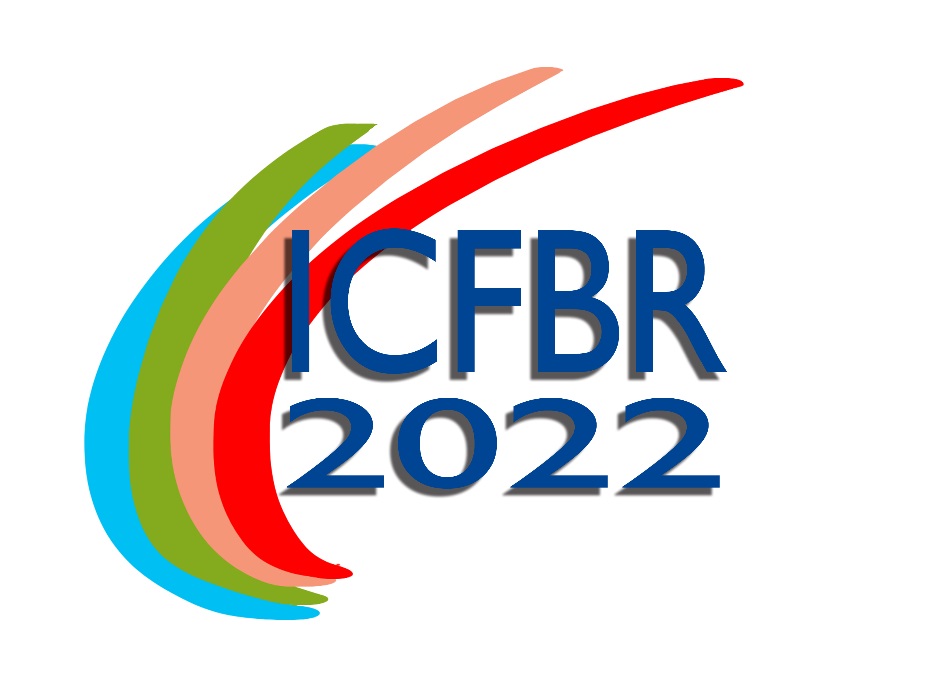 10–13 May 2022
International Conference on Fire Behavior and Risk
Alghero (Sardinia, Italy)
General information
After the successful ICFBR Conferences in 2011 and 2015, we are glad to announce the third edition of the International Conference on Fire Behavior and Risk (ICFBR2022), which will be held in Alghero (Sardinia, Italy) from 10 to 13 May 2022! The conference will also include a Special Session on Remote Sensing and Fires, under the patronage of EARSEL's Special Interest Group on Forest Fires.
ICFBR2022 is organized in the framework of the "MED-Star" Project ("Strategies and measures to reduce wildfire risk in the Mediterranean area"), funded by the European Regional Development Fund (ERDF) under the Italy-France Maritime Program 2014-2020.
The Conference is organized by the Institute of BioEconomy of the National Research Council of Italy (CNR-IBE, Sassari) and the Department of Agriculture of the University of Sassari.
The aims of the Conference are to present advancements in wildfire research and to involve scientists, researchers, experts and policy makers whose activities are focused on different aspects of wildfires and their impacts.
Further information regarding the Conference is provided at: http://www.icfbr2022.it
For other information or details feel free to contact us at [email protected]
Key topics:
Wildfire Behavior
Wildfire Spread Modeling
Wildfire Danger, Exposure and Risk
Remote Sensing and Wildfires
Weather, Climate and Wildfires
Forest Fuels and Wildfires
Fire Ecology
Wildfires at WUI
Sustainable Development
Project on Wildfires
Climate Change Mitigation
Invited Speakers:
Alan Ager, USDA Forest Service (USA)
Ana Miranda, University of Aveiro (Portugal)
Juli Pausas, Spanish National Research Council (Spain)
Alexandra Syphard, Sage Insurance Holdings LLC (USA)
Marta Yebra, Australian National University (Australia)
Organizing Committee:
Pierpaolo Duce, Bachisio Arca, Grazia Pellizzaro, Michele Salis, Valentina Bacciu (CNR-IBE)
Donatella Spano, Costantino Sirca (UNISS)
Scientific Committee:
Bachisio Arca, CNR-IBE (Italy)
Margarita Arianoutsou, University of Athens (Greece)
Davide Ascoli, University of Turin (Italy)
Valentina Bacciu, CNR-IBE (Italy)
Christophe Bouillon, INRAE (France)
Tim Brown, Desert Research Institute (USA)
David Caballero, Meteogrid (Spain)
Dave Calkin, USDA Forest Service (USA)
Emilio Chuvieco, University of Alcalá (Spain)
Marco Conedera, Swiss Federal Institute for Forest (Switzerland)
Stefan Doerr, Swansea University (England)
Paulo Fernandes, University of Trás-os-Montes and Alto Douro (Portugal)
Mark Finney, USDA Forest Service (USA)
Paolo Fiorucci, CIMA Foundation (Italy)
Mike Flannigan, University of Alberta (Canada)
Ioannis Gitas, Aristotle University Thessaloniki (Greece)
Marielle Jappiot, INRAE (France)
Matt Jolly, USDA Forest Service (USA)
Nikos Koutsias, University of Patras (Greece)
Enrico Marchi, University of Florence (Italy)
Domingo Molina-Terren, University of Lleida (Spain)
José Manuel Moreno, University of Castilla-La Mancha (Spain)
Marc André Parisien, Canadian Forest Service (Canada)
Grazia Pellizzaro, CNR-IBE (Italy)
Trent Penman, University of Melbourne (Australia)
Owen Price, University of Wollongong (Australia)
Pete Robichaud, USDA Forest Service (USA)
Michele Salis, CNR-IBE (Italy)
Paul Santoni, University of Corsica (France)
Costantino Sirca, University of Sassari (Italy)
Fantina Tedim, University of Porto (Portugal)
Marj Tonini, University of Lausanne (Switzerland)
Ricardo Trigo, University of Lisbon (Portugal)
Cristina Vega-Garcia, University of Lleida (Spain)
Olga Viedma, University of Castilla-La Mancha (Spain)
Further information and registration: