Conferences
Upcoming MDPI Conferences (1)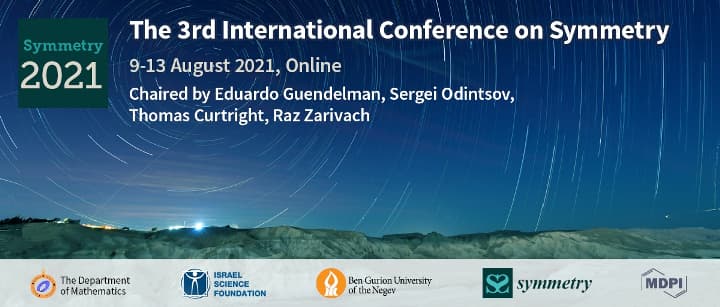 9–13 August 2021
The 3rd International Conference on Symmetry
Virtual
It is our great pleasure to invite you to the Symmetry 2021 - The 3rd International Conference on Symmetry, supported by Ben-Gurion University of the Negev, Research Workshop of the Israel Science Foundation, Center for Advanced Studies in Mathematics and the MDPI journal Symmetry, will be held virtually, from 9 August to 13 August, 2021.
This event, therefore, aims to promote the discussion and exchange of cutting edge knowledge and ideas of symmetry in a variety of subjects ranging from physics, chemistry, mathematics, and computer science, to biology.
Entropy announces selected third-party conferences. In case you would like to announce your own event on the Entropy website, please fill out the following form to apply for the announcement of a conference or other academic event (seminar, workshop).
Upcoming Partner Conferences (22)